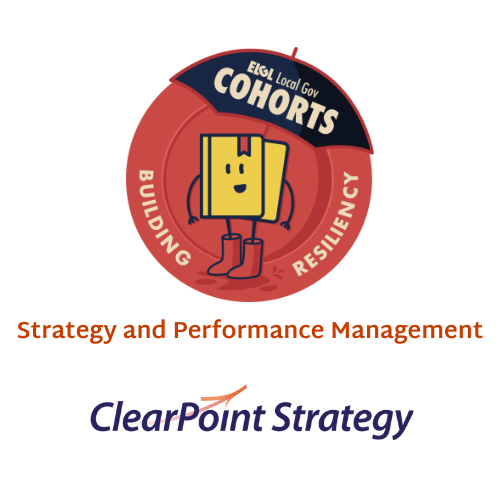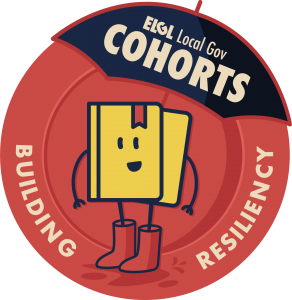 The 2021 Strategy and Performance Management cohort is a three-month program that helps cities, counties, and towns draft and implement a strategic plan quickly. This rapid-learning framework will help local governments with limited resources quickly build a strategic plan – a long-term vision of where they want to be in the future, as well as the steps it will take to get there. Their strategic plan will serve as the roadmap in prioritizing goals and projects, as well as looking at important metrics to ensure they are on the path to success.
To further support cohort members, we will match local government strategy experts with each participant in a mentor-mentee relationship.  In addition, strategy experts from ClearPoint will also serve to guide participants to jumpstart their strategic planning efforts. Within weeks, participants can expect to have a strategic plan that they can report on and relationships they can lean on to push through this year and future years to come. Plans will be actionable, measurable, and relevant – designed to help governments adapt to the challenges facing their communities. 
Project Description:                                                                                                                                             
The cohort will be made up of a single group of up to 20 participants and will be hosted through an online collaboration platform, with supplemental live calls, remote coworking, and webinar training sessions. Cohort participants will work as peer groups to support one another's project development and will be matched with mentor experts from around the country along with ClearPoint's Customer Success team to develop a plan utilizing the ClearPoint strategic planning software, which is included at no additional cost. 
Dates
August 3rd– Kick Off

August 17th – Start Date (1st Training)

August 31st – 2nd Training

Sept 21st – 3rd Training

Break for #ELGL21 on September 23rd and 24th

October 5th and 19th – 4th and 5th Training

November 2nd – 6th and Final Training

November 16th – Graduation (before Thanksgiving)
Applications open through June 30, 2021.
Any live sessions will be recorded and available to participants on-demand.
---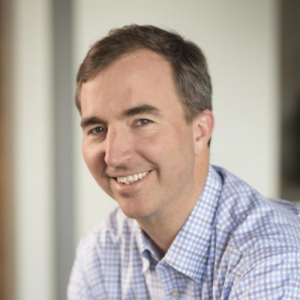 About the Facilitator and Co-Founder, Ted Jackson 
Ted Jackson is a co-founder and managing partner at ClearPoint Strategy, a web-based strategic planning and performance management software company established in 2008.  Prior to ClearPoint, Ted worked for the previous nine years with Drs. Kaplan and Norton, creators of the Balanced Scorecard concept.  Ted has consulted on strategy management programs for some of the premier public and private sector organizations in North America and around the world.  Ted has written multiple articles about the Balanced Scorecard for Harvard Business School Press, and is an active speaker and trainer. Ted graduated from Duke University with a degree in Public Policy and later received his MBA from Harvard University.

About the Sponsor, ClearPoint Strategy                  
ClearPoint Strategy is a web-based strategic planning and performance management software company. Our purpose is to make management reporting simple and efficient so that you can focus on making better decisions. At ClearPoint, we're big-picture thinkers, multiple-hat wearers, and expectation exceed-ers. We take customer service to an extreme and will do whatever it takes to get things done the right way. When you join the cohort, you'll become a member of the ClearPoint Community, a vibrant, robust network where our customers connect with peers, experts, and resources to accelerate their pace of progress in achieving strategic goals. We can't wait for you to join!