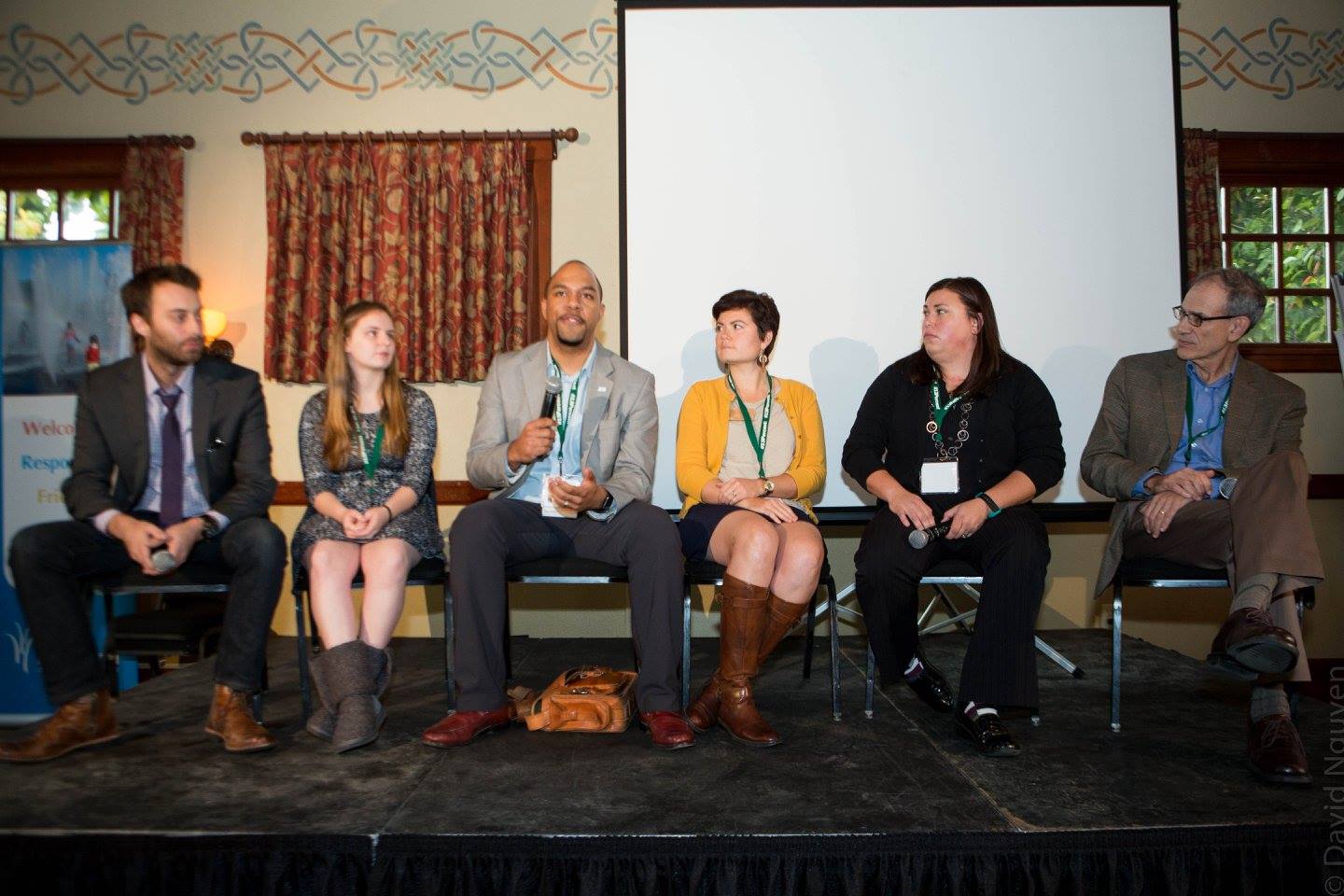 With all the chatter about government communications, we want to highlight content that our members have provided on the topic.
---
Articles
How to Write an Irresistible Press Release AND Get It Noticed – Angelica Wedell, NRC, Inc.
The matters of local government are solid, hard news to local media outlets.  City plans, decisions and events have direct impact on the lives of residents – and are thus top fodder for journalists looking to write a good story.  And yet, many jurisdictions experience a disconnect with their local news media.  Sometimes municipalities feel like they are throwing their press releases into a void, despite the fact that local government work literally shapes the community.  So what's the deal?
Communication Breakdown: Press Releases Aren't Dead? – Bridget Doyle, City of Sterling Heights, MI
Press releases aren't dead, but how we send them and what they should contain has evolved. News organizations still rely on receiving information from organizations to keep them abreast of what's going on in the community. However, local governments should be writing smarter press releases to better serve journalists, and in turn, the citizens of their community. Here are some key tips on sending information to the media.
Teachable Moment: ELGL Journalist Trio Weighs-In on #KirbyDelauter – Bridget Doyle, Patrick Rollens, Sam Taylor
Delauter has since apologized and the buzz has started to fade, but as local government professionals, this an extreme example of local government putting up artificial walls with the media. The entire controversy speaks to some important truths about being a public official and interactions with journalists.
#LocalGovSolutions: Building Relationships with the Media – Chris Floore, Macon-Bibb County, GA
So do we blame people since we're obviously tuning, posting, tweeting and talking about it? Sure. Lots of people are watching and talking about it online. Check your feed during the debates…it's mostly people shouting, "AHA! I KNEW THEY'D SAY SOMETHING DUMB OR SOMETHING I'D DISAGREE WITH!"
Sources Say: Going "Off the Record" with Reporters by Ben DeClue, City of Lebanon, MO
To help get the low-down on how the relationship between journalist and public servant should work, I introduce you to S1 and S2. Both are former journalists who left the dimly lit, cigar smoke filled world of pulp and ink for the glitz, glamour, and bright lights of local government service.
How Three Local Governments Increased Their Social Media Impact – Ashley Fruechting, Vision Internet
Though they come from very different communities, Brett White of West Hollywood, CA, Anthony Wilson of San Angelo, TX and Jen Snyder of Queen Creek, AZ definitely have one thing in common – they're taking their local government social media presence to the next level. Last month, I sat down and talked to Brett, Anthony and Jen at an open-to-all webinar to get their take on building and growing an effective social media presence. Their perspective and advice are extremely useful guides to those in local government looking to do more with their social outreach.
Public Engagement in the Digital Age: Local Governments Surmounting Internet Negativity – Angelica Wedell, NRC, Inc.
The truth is that your communications department has no control over what others post about your organization, and everything ever published online lives forever in cyberspace – even if it's been deleted from the timeline.  Cindy Reents, City Manager of Richland, WA said it best, "Social media is a help because we can get information out.  But it's not a help when bad information gets out there, because you can't pull it back."
Appycademy: Grade "A+" Engagement – Chad Doran, City of Appleton, WI
But (gasp) not everyone uses social media, or even a computer for that matter. Eventually these people will get left behind. Kent Wyatt has talked about how local government needs to embrace with technology and he's right. Though it goes both ways. Cities use their website and social media to prod the local news media to cover our issues. Cities also need to create meaningful engagement to cultivate deeper, more meaningful relationships with residents.
Clip Art Is Not an Infographic – Kim Newcomer, Slate Communications
You would be hard pressed to find someone who would describe government as trendy. Skinny jeans and retro-moustaches? Not in this Town Hall! Yet with the rise of infographics and data visualization, government FINALLY has the opportunity to hang with the cool kids.
#LocalGovSolutions: Rolling Out a New Instagram Account in Plano, TX – Stephen Tanner, City of Plano, TX
To help roll out the City of Plano's new Instagram account, the city started the #LovePlano Instagram campaign in February 2014. Residents submitted as many photos as they wanted about what they love about Plano using #LovePlano on Instagram along with Twitter and Facebook. To help residents focus on certain areas of what they loved about their city, each month had a different theme. This included animals, recreation, city parks, patriotism, the arts and more.
Why We ❤ Instagram: Visualizing Community Engagement – Warren Kagarise, City of Issaquah, WA
Initially envisioned as way to showcase our beautiful community, we quickly realized the power of Instagram to share important messages, issue calls to action and provide customer service in a fun, visually-engaging way.
It's a Little Plano in Here: How a Reality Television Show Supercharged Engagement – Shannah Hayley, City of Plano, TX
Part of my strategy for marketing the City of Plano is to move it from promotion to content marketing. Content marketing involves creatively and strategically using all of your content resources. This effort is intentional. It's also connected, meaning that one piece of content builds upon another in order to convert constituents from unengaged to advocate.
Sister Act: Local Media with the Woolingtons
Ben Kittelson talks with two local reporters, who happen to be sisters, about their work covering local governments and getting into local media. Rebecca Woolington is a reporter for the Oregonian covering Washington County and Josephine Woolington is a reporter for the Eugene, OR Register-Guard covering breaking news and police.
---
Podcasts
The Characters Behind Ron Pitchman and Chad Vader
The brains behind Ron Pitchman and Chad Vader, discuss local government communication and finding creative ways to get your message out.
Appleton's Citizens Academy & Communications
Chad Doran discusses the city's new "Appycademy" a citizens academy to learn more about city departments and services. We also discussed what it was like to start a communications effort at a city without much of one.
A Bottomless Pit of Ideas – LocalGov Podcasting
Three podcasts, three different approaches. ELGL co-founder Kent Wyatt interviews the trio about why their organization created a podcast, what they hope to accomplish, and what you should consider if you organization wants to start a podcast.
Reporting on Local Government with Kate Queram
Kate Queram, Greensboro News And Record, talk about media coverage of local government. Prior to her tenure covering Guilford County, Ms. Queram worked as a reporter in Wilmington, NC and Madison, WI.
BART's Plain-Talkin' Communicator
Taylor Huckaby chatted with Kirsten Wyatt about the importance of transit, why local government needs to communicate more openly and more.
---
Webinars
10 Rules for Great City Websites
ProudCity provides insight into improving your website.
Bang the Table Citizen Engagement Webinar
Relive the webinar, tweets, and conversation.
Building Internal Support for Social Media
Practical tips and tricks both for getting started in social media and what to do once you're in the thick of it.
Relive the Everyblock and Neighborhood-level Media Webinar
Nick d'Angelo and Matthew Summy's presentation explained neighborhood-level media, including Everyblock.
Engaging the Whole Community Lunch & Learn
Emmett Wheatfall, Diversity and Inclusion Director of Clackamas County, led the audience through a learning event of intensity and depth. Big thanks to our co-sponsors the Chinook Institute, the City of Salem, and Oregon APA.