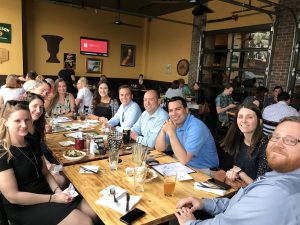 National Day of Supper Clubbing is coming on February 6. More details here!


Supper Clubs are informal meet-ups for ELGL members to share a meal and talk about local government. ELGL members organize Supper Clubs.
ELGL will coordinate online advertisement, member outreach, online registration, and event promotion. We'll also cover the cost of the first round or appetizers!
There are 5 Easy Steps to create an awesome Supper Club:
Pick a Date and Time
Set a Location
Notify ELGL
Send out Invites/Advertise
Make it Fun!
To schedule a Supper Club in your area, please email Christian with the following information:
If you need help planning your event, download the Supper Club Planning Kit (filled with tips and tricks).
We are sure there are other ELGL members in your area or close by, the map below is proof 🙂 - We can help you get connected!