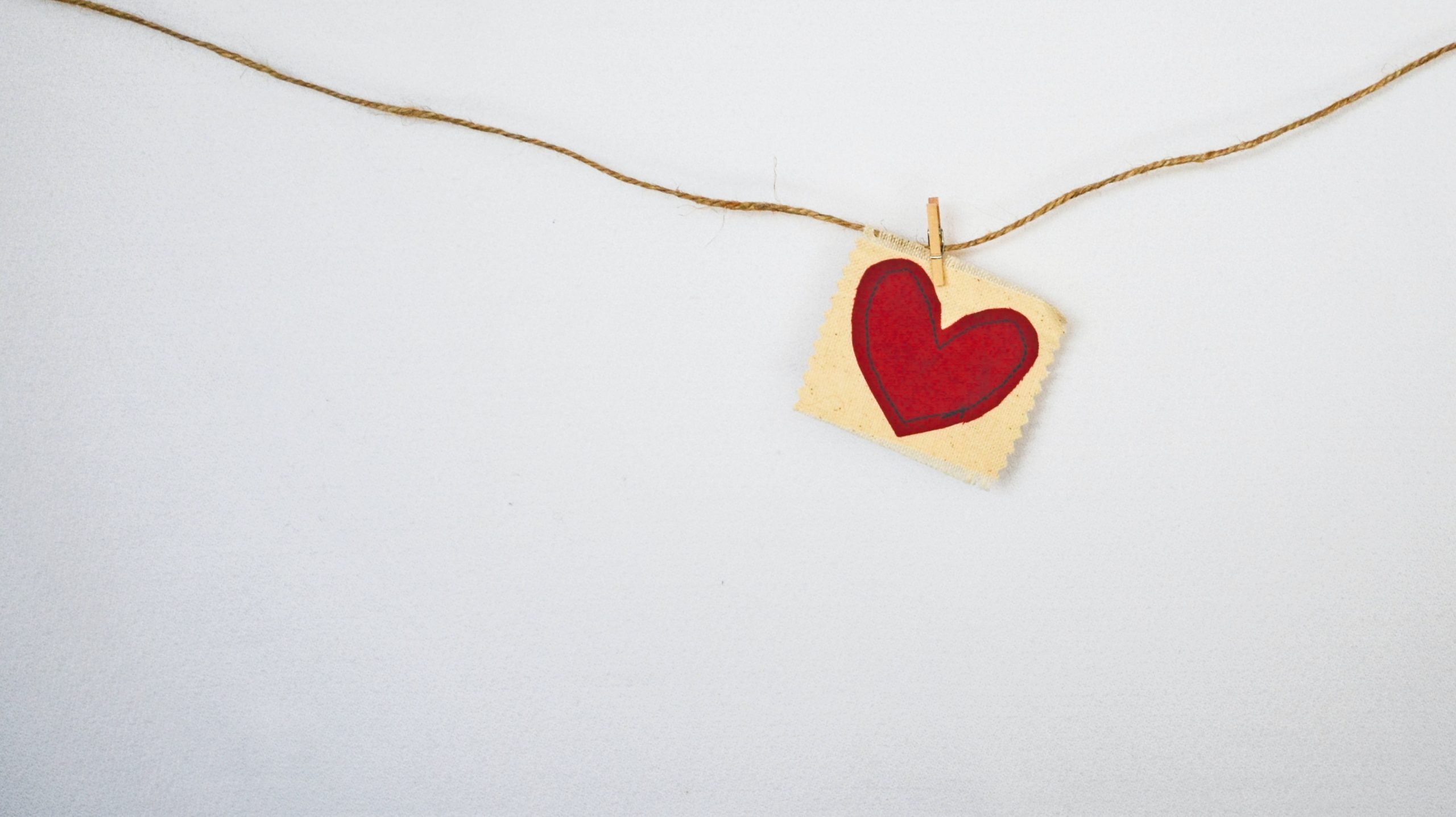 Today's Morning Buzz is by Stephanie Chase, Executive Director, Libraries of Eastern Oregon and Founding Principal, Constructive Disruption, from Portland, Ore. Stephanie is a member of the Public Library Association's Board of Directors and will begin her elected term on the American Library Association's Executive Board starting in July 2023.
You can find me on LinkedIn and Twitter.
What I'm Reading: Ace: What Asexuality Reveals About Desire, Society, and the Meaning of Sex by Angela Chen
What I'm Watching: Episodes of Home Town and The Last of Us.
Who my Pets Are: Two cats: Tiger, age 11, "standard issue" and Pepper, 4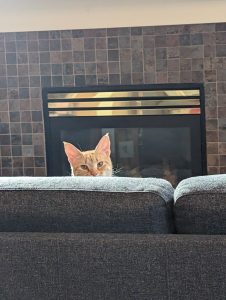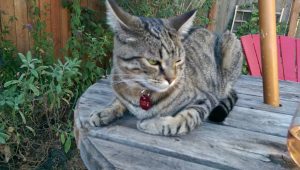 It is probably not a surprise to many of you that libraries — public libraries, yes, but particularly school libraries — are in the midst of a time of significant challenge. Across the country, well-organized groups representing a minority of our community members are undermining one of the key values of libraries — free and open access to a collection of materials, and are particularly focused on materials related to the experiences of Black Americans and our LGBTQIA+ community. 
As the Freedom to Read Foundation describes, "The First Amendment to the United States Constitution guarantees all individuals the right to express their ideas without governmental interference, and to read and listen to the ideas of others." Libraries typically refer to this as "intellectual freedom": as the American Library Association defines it,
"the rights of library users to read, seek information, and speak freely as guaranteed by the First Amendment. Intellectual freedom is a core value of the library profession, and a basic right in our democratic society."
Last year, the American Library Association's Office of Intellectual Freedom reported book bans were at their highest since that office began collecting data. Libraries in Florida are having their entire collection of books removed, but the removal of books from curricula, classroom libraries, school reading lists, and public libraries are happening all across the country.
As the advocacy initiative United Against Book Bans points out, "book bans harm communities. Students cannot access critical information to help them understand themselves and the world around them. Parents lose the opportunity to engage in teachable moments with their kids. And communities lose the opportunity to learn and build mutual understanding." In a country that deeply believes in individual choice, book bans remove that choice. As United Against Book Bans further clarifies: 
"Books are tools for understanding complex issues.

Young people deserve to see themselves reflected in a library's books.

Parents should not be making decisions for other parents' children.

Individuals should be trusted to make their own decisions about what to read.

Limiting young people's access to books does not protect them from life's complex and challenging issues."
Public libraries often have a Collection Development policy and a procedure for patrons to request the removal of an item. These policies are generally approved and enforced by a Board of Trustees. School libraries are not always able to have such policies, and if they do, may be department or school specific and are more challenging to enforce at a district level; it is all too easy for a teacher or a principal to acquiesce to a parent demanding the removal of a title. Libraries, library staff, teachers, and students need to know the community has their back when they stand up to such removals.
In a series of Instagram posts, romance author Sarah MacLean shared some great ways you can help:
Tell your local public and school library staff they have your support: write letters, visit the library, and thank them for standing for intellectual freedom

. (

I would add: it is even better if you can do so in public comment at a library or school board meeting and/or in an op-ed or letter to the editor.

)

If there are book bans and protests in your school district,

attend local school board meetings and support teachers, students, and library workers who are speaking up

… you don't have to be a parent or a teacher to go to school board meetings and stand with the kids and teachers who are speaking out.

Donate to the Freedom to Read Foundation

, which defends the First Amendment and supports the right of libraries to collect — and individuals to access — information. (

You can even

donate in honor of Frank Zappa

!

)
It's never too late to start supporting your local school or public library, and it's especially crucial to start right away if you live in an area where libraries and library collections are under attack. In addition to the individual actions above, if you work as part of a municipality or county with a public library system, get to know and then speak up for your library colleagues! Your public library is one of the most used resources of your local government, but because all that action takes place away from city hall, it's not always recognized. We all need to pull together to ensure free and open access to the stories and experiences of our communities is upheld.