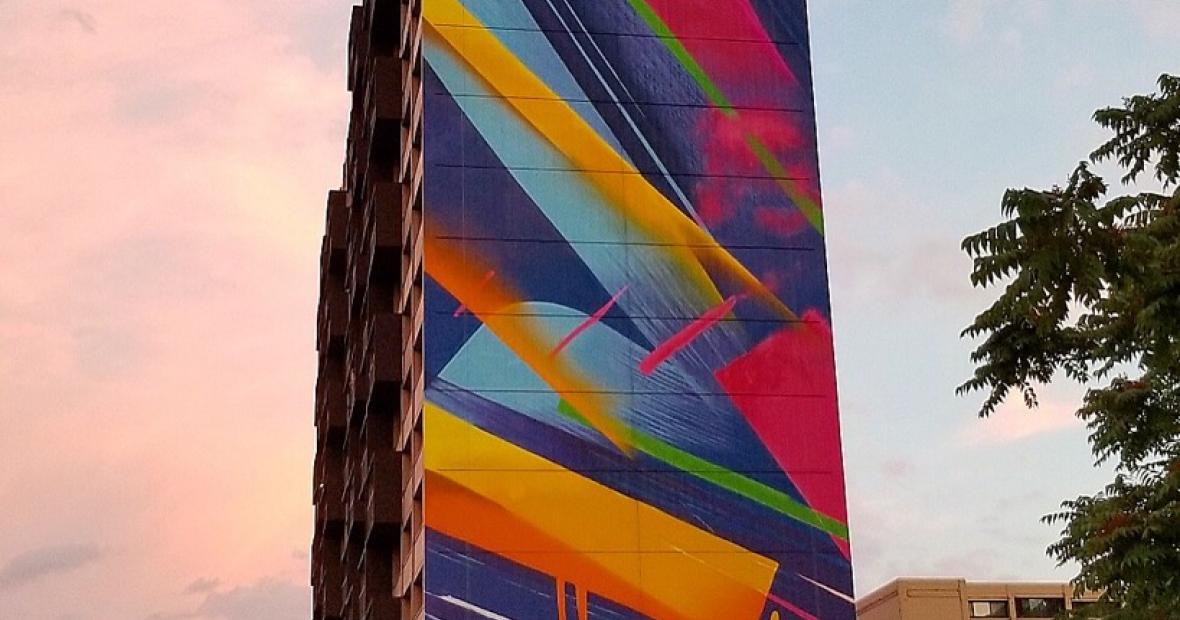 Today's Morning Buzz is by John J. Metro, City Manager for the City of Jersey City, New Jersey. Connect with John on Twitter or Linkedin.
What I'm Reading:  A History of Wild Places
What I'm Watching: Ozark
What I'm Listening To: The Dave Chang Show Podcast
---
As #localgov leaders, we recognize the arts as a community incubator that warrants the investment of tax dollars, and we must sustainably implement this priority in our public funding plans. Many of the public sector organizations we embrace and affiliate with, such as the U.S. Conference of Mayors and the National League of Cities, have identified the arts as part of a strong policy portfolio. Across our communities, business groups, developers, redevelopment organizations, and public planners have joined community and local leaders in encouraging public policies that strengthen the arts. They understand the benefits that accrue to communities when the government helps to foster a robust arts sector. Our job is to ensure that these initiatives receive the support and funding to flourish.
Components of a Thriving Arts Community
Economic Engine: The arts stimulate job growth and tax revenue. A strong arts sector is a financial asset that encourages business activity and tourism. The arts offer a sustainable strategy for revitalizing economically challenged areas by promoting commercial corridors, leveraging neighborhood revitalization initiatives, attracting new populations, and enriching communities.
Art Class: Through successful partnerships with local school districts, the arts cultivate students' imaginations and facilitate academic success. In addition, they provide the critical thinking, communications, and innovation skills to equip tomorrow's leaders.
Community Wellness: Arts therapy sessions, which can be hosted in almost any public space, are a medically and economically effective tool for treating aging adults, children, and people who suffer from anxiety, trauma, or abuse.
Cultural Legacies: The arts preserve and reflect the community's culture and heritage, thus passing along its character and traditions to future citizens.
Defining the Arts Community
A critical misstep when working with the arts community is limiting the scope of what qualifies as an art project. The creative community is not a narrow group of paintbrush-wielding residents; rather, it is a broad community of expression that includes – but is not limited to – fine arts, music, dance, graphic design, film, digital media, architecture, urban design, and public art campaigns. When creating local arts panels or determining which projects to fund, these categories should be considered.
How Should We Fund Arts Initiatives?
As local government leaders, the local budget is the first source we consider when seeking out funding. Therefore, we will implement a line item in the appropriate department's budget, secure funding, and work with the community to identify projects to support. Unfortunately, in cities navigating financial uncertainty or an economic downturn, the arts have historically been a frequent target of budget cuts. When elected officials are funding the arts, they acknowledge all of the aforementioned community benefits; however, when budgets are tight, they tend to completely change their stance and consider such funding discretionary, which leads to cuts.
We need to develop reliable and dedicated funding sources to sustain funding for the arts year after year regardless of the political environment.
For example, in Jersey City, we asked taxpayers to support the arts by creating an arts tax on a ballot referendum. An overwhelming 64% of voters supported the initiative, which draws over $1 million into the arts fund annually by requesting about $30 of dedicated tax dollars yearly from the average household valued at $500,000. We have also worked with state legislators to write laws allowing residents to order specialty license plates that support the arts, which generates revenue that is directed into a dedicated account for funding local and state arts projects. Another option local units can exercise is the establishment of a special arts trust fund with a designated revenue source. This measure guarantees that the deposited funds will be used only for approved art projects. Lastly, when developers come to planning boards and councils for approval, they often discuss and negotiate community benefits as a tradeoff for the degree of variance needed for the project. Adopting a policy that encourages art projects as a public benefit would increase funding without causing concerns about discretionary spending.
The arts are a thriving component of the local economy, culture, creativity, and community. It is our responsibility to ensure that the creative talents of our residents are supported both publicly and financially. As the ELGL community, we can work together to devise sustainable, forward-looking approaches to continue expanding this exemplary feature of our regions.