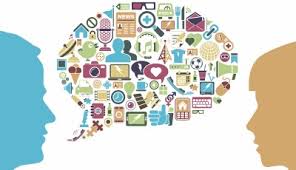 ELGL has been enlisted to survey the local government community  on strategies being used to reach underrepresented populations. The survey stems from the work being done by ELGL member and Independence (OR) community liaison Elizabeth Calixtro. 
Elizabeth  has been tasked with getting the Latino community more involved in the Independence community. We've broadened the survey to include questions that all of us can use in developing effective communication strategies. Here's what she had to say:
"As the community liaison for the City of Independence, I was charged with developing a set of recommendations to better engage and communicate with our Latino community. The recommendations are informed by direct community involvement as well as feedback from community leaders, groups, and civic engagement experts. A critical part of my work includes creating awareness about the importance of fostering inclusivity and equity at the local level. I hope this survey will illuminate the role our local governments can play realizing this vision by identifying best practices and ongoing challenges in community outreach. Having a network of support and the ability to build on each other's ideas and experiences will enhance our capacity to succeed in these efforts. "
Anyone in the government arena can complete the survey. Only those who complete the survey will receive the results which will include strategies being used by other communities to engage a diverse demographic. 
Survey: Public Outreach to Underrepresented Populations