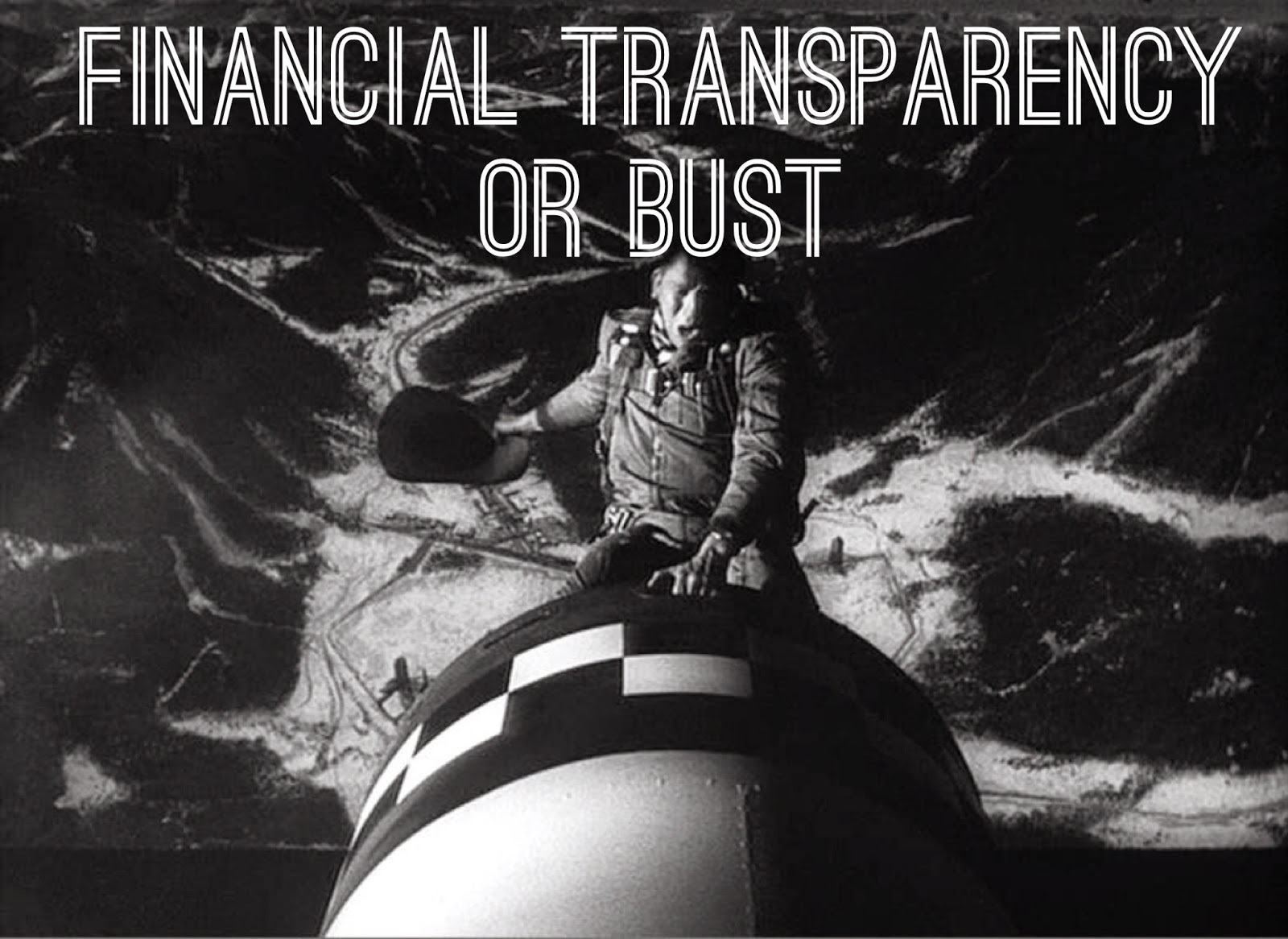 We're back! Our friends at the Center for Priority Based Budgeting (CPBB) have invited us again to present at their annual (un) conference. This year we'll be focusing our presentation on the #13Percent initiative.


And, while you might not be traveling to Denver with us and staying at Jorgen's place, you will have an opportunity to participate in our effort. In the coming weeks, we'll be releasing our first annual – State of the Local Government Workforce survey. The survey will focus on solutions for improving racial and gender diversity. With the events in Ferguson and Baltimore along with the recent "training" in Austin, it's clear that local government needs to stop waiting around for more statistics and start developing solutions for a workforce more representative of our communities.
For the 4-1-1 on this year's CPBB event, we corralled Erik Fabian into providing a sneak peek on the agenda. 
Lightning Round

No constraints – name two speakers that you would like to see headline CPBB:
Peter Diamandis, Michael Bloomberg and/or Elon Musk
*Honorable mention: Oakland A's GM, MoneyBall man Billy Beane
Favorite breweries in Denver:

River North Brewery – the "River North" area of Denver (developed along the South Platte River, just north of Coors Field) is one of the City's most rapidly developing, innovative, unorthodox and intriguing destinations you would hope to find. Home to "the Source" (a collaborative
Comrade Brewing – hands down, the best "new" (1-2 years old) brewery in the State!
Honorable mentions: Prost Brewing, Black Sky Brewery, Great Divide, Wynkoop, Our Mutual Friend Malt & Brew (winner of best name of a brewery)
Pick a favorite — Portland or Denver?
Denver: Extremely innovative and cooperative local government, smart planning, rapid expansion of light rail, creative sources of tax revenue (weed, bro)
Book you are currently reading:
Bold, by Peter Diamandis
Apple Watch – Good idea?

Great idea – Another giant leap into the internet of things…. we just wish it would synch up with our brains!
Best show on TV
Now that it's baseball season, any Detroit Tigers game
The Interview

First of all, let's get the most important questions out of the way. Will the Seahawks be staying at the conference hotel again? Why invite ELGL back for a second straight year?

We invited ELGL back as a conference partner this year because of the tremendous impact you continue to have on local government. ELGL's ability to continuously identify local government issues, and then garner significant input from your members and other local government professionals, is second to none. Plus your pics and videos in your social media content crack-us up daily! As far as the Seahawks staying at our conference hotel again, we can't say. You never know who may show up at a CPBB (un)conference. Ziggy Marley has a concert in Denver on August 4 so maybe we'll run into him?
As you know, ELGL will be highlighting the #13Percent initiative. What are your thoughts on diversity in the local government workforce. Suggestions for improving the percentage?

We're thrilled to have ELGL continue the important #13percent conversation at the (un)conference. Diversity in the local government work force is very important. When members of the community see city staff, leaders and elected officials that reflect the social make-up of the residents, there is a much greater chance of gaining community trust which leads to much stronger citizen engagement and transparent community discussions.
Our best suggestion to improve the percentage is to continue to support your work (and others) in highlighting the issue, engage in the conversation, and to the extent we can contribute to engaging a much more diverse local government work force we will.
If someone attended the CPBB Conference last year, give them three reasons to register for this year's conference.
This years (un)conference will represent the evolution of our work and showcase leading public and private sector innovators who are inspiring data-focused excellence in local government! So we'll give you 5 new reasons to attend!
Keynote- Lined up an incredibly talented individual who is the co-lead of UNICEF's Global Innovation Unit, was listed in 2013 as a Time Magazine list of 100 most influential people, is a TED Talk speaker and a leader in global innovation. Introducing  Chris Fabian (CFx2, and no not to be confused w/ CPBB Co-Founder Chris Fabian)!
Dynamic sessions focusing on "Disruptive Technology in Local Government"
We have ELGL as a conference partner again this year and they will be facilitating a panel discussion on the critically important #13percent issue.
Brian Elms, Manager of the Denver Peak Academy will discuss Data Informed Decisions in Local Government.

On top of this, we will be assembling the largest Priority Based Budgeting "user group" representing the 90+ organizations who have been innovating with us over the past six years. And of course, a few "surprise" unveilings (think new CPBB technology tools and live drone coverage of the event)!
Update us on the reach of CPBB – what are a few organizations that have adopted CPBB since last year. What's the ultimate goal of CPBB?

At the beginning of 2015, over 80 communities across North America have implemented Priority Based Budgeting (PBB), impacting over 11 million citizens across the US and Canada. By the end of this year, over 100 communities will be practicing PBB, using the process and tools to reshape the way all of a community's resources are leveraged to achieve Results, and inviting citizens further into an authentic role of influence and participation.
This year we're thrilled to have launched in the Mitten (City of Kalamazoo and the City of Battle Creek); our first "remote-launch" (all via web) took place in the innovative community of the City of Humboldt, Saskatchewan (and in Canada, Strathcona County, Alberta became our 4th Canadian community); Jefferson County Schools in Colorado became the first school district, and the cities of Henderson, NV and Jupiter, FL launched highly "self-led" implementations with PBB as coaches and teachers along their path.
What should we expect this year? What are three new sessions/topics?
"The Greatest Stats You've Ever Seen" – How Communities Track "Progress" over years of implementation
Flowing like water – – innovation and human rights by (CFx2) Chris Fabian
And of course ELGL #13Percent All-Star Panel Discussion.
For those less familiar with the CPBB, talk about how they might know their organization is a good fit for PBB.

We've heard a common metaphor used to describe PBB from citizens, elected officials, and most of managers and staff, that PBB is like a lens through which we all can see the challenges we face from a common perspective. How powerful!! In this era of political divisiveness, of economic uncertainty and apparent scarcity, through PBB we can come to see our solutions clearly as if from the same point of view!
We want organizations to think about PBB as no different than a pair of glasses.
A pair of glasses helps people take previously dis-organized and unattainable visual information, and literally transforms and translates that information so that it can be made useful to the brain. PBB takes information that's been hard to use (line items from the budget, the budget document itself, our strategic planning documents) and through the lens of PBB, makes it far clearer to make decisions that benefit our community.
Whether attempting to rebuild in a post-recession climate, or persevering through another year of stagnating or declining revenues, the challenge facing local governments remains: how to allocate scarce resources to achieve the community's highest priorities. Priority Based Budgeting provides a new lens that produces powerful insights, and local governments that are using it are making significant breakthroughs.

Priority-based budgeting is a way for local governments to spend within their means by continuously focusing on the results most relevant to their communities and the programs that influence those results to the highest possible degree. The process involves a systematic review of existing services, why they exist, what value they offer to citizens, how they benefit the community, what they cost, and what objectives and citizen demands they are achieving. Each service or program is assigned a score based on its contribution to desired results so that tax dollars can be allocated to those with the greatest impact.
Communities that have embraced it have redefined the notion of return on investment—it's a "return on results," a societal return, where each dollar is evaluated in terms of its influence on the community.
Talk about the theme of the conference and the thinking behind it:
With the data that we are mining, unearthing and then putting to use through PBB, we are astounded over and over again by the abundance of (what we call) "resource liberating" opportunities that exist.
The story of our times is that we live in a world of scarcity – our population is growing, our resources are dwindling, crisis is on the horizon at every turn. Certainly in local government, this is the story we know – we must do more, and we must do it with less. But what if we could upend that storyline? What is we could disrupt our scarcity mindset and realize that an abundance of resources (financial, human, physical) are readily available to most communities if we are able to unlock them, to re-allocate them, no different than unlocking the energy reserves of the sun through solar energy applications, or like the Oakland Athletics unlocked new baseball knowledge and thus wins through their approach to Moneyball?

PBB is a tool to unlock this vast potential within communities, through the use of readily available data. And there are so many other pioneers we've met along the path, we wanted to frame this year's conference around their inspiring stories and the wisdom and applications they could share in mining data.
Data focused communities are challenging the status quo and unraveling conventional wisdom, defying what we thought we knew about the traditional role of government and mining fundamentally new knowledge in policy-making to create communities that achieve More!
What questions should we have asked?

What will CPBB unveil at this year's Conference? Any new technology tools, and any tools made for analysts, department heads, managers, elected officials and citizens alike? Any advancements in the pursuit of how we can fundamentally measure how effective local governments are allocating resources towards the results that define success in their communities? And finally, will there be drones at your Conference?
Those are the questions we might have asked.
Supplemental Reading
Your Yelp Guide to the CPBB Conference

Role Reversal: CPBB Puts ELGL Through the Lens
Riding a "New Wave" at CPBB Conference
#13Percent Panel Discussion Set For CPBB Conference