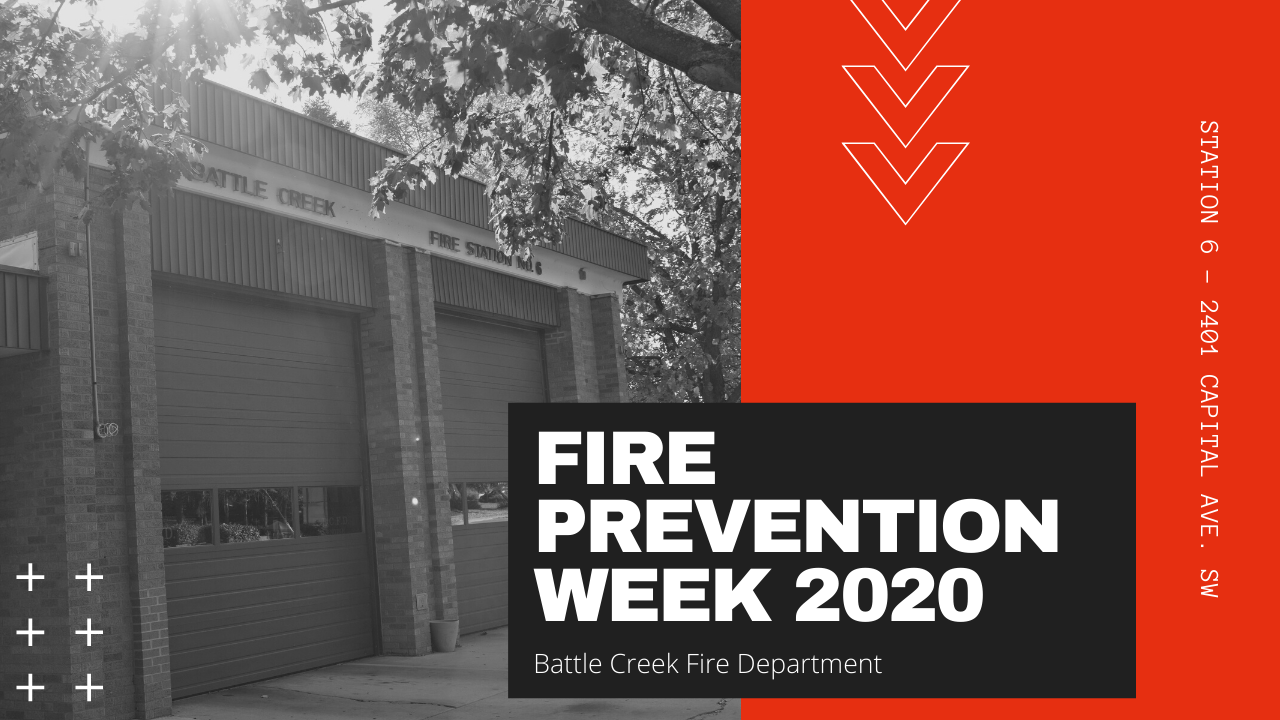 You're Buzzing today with Jessica VanderKolk, Communications Manager for the City of Battle Creek. Find me on Twitter and LinkedIn.
What I'm reading: Shadows of the Workhouse by Jennifer Worth (Call the Midwife, book 2). I watched the series on Netflix before I realized it was based on books. They're both excellent.
What I'm watching: Gilmore Girls while I run on the treadmill. Never watched it before, and I'm digging it.
I don't know about you all, but our Fire Prevention Week typically involves a lot of in-person engagement. Our highly-skilled Battle Creek Fire Department provides educational and entertaining experiences for kindergartners in our two school districts – and others that ask – each year. They also have proudly held a station open house for the last five years, inviting the neighborhood and community to visit and learn, eat cake, and potentially win a ride to school in a fire rig.
I love promoting and covering these activities. Our crews are wonderful with children, the schools love them, and it's great for the community and the city.
But. COVID-19.
Knowing we could not safely provide any of the in-person activities, we knew we wanted to do something special last week for our community. Here's what we did.
Short, educational videos. Our crews typically demonstrate to children what it looks like to put on their full gear, including air mask, so they can see and hear the firefighters as they would during an emergency. They also demonstrate and practice stop, drop, and roll with every child.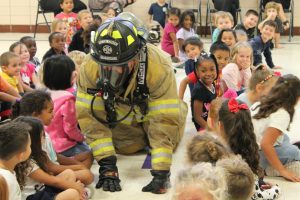 We created videos of those two demos, as well as one where a crew gave kitchen tips in their own station kitchen. The theme this year was "Serve Up Fire Safety in the Kitchen."
Virtual station tour. We couldn't hold an in-person open house, but we sure could film a 10-minute station tour at the station where we would have held it. We walked around the station, showing lockers, bunks, and work spaces, and opened compartments on the two rigs housed there.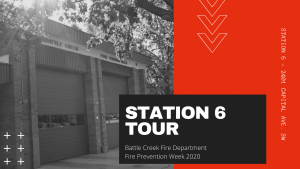 Public access TV program. We have a great platform in a monthly city-themed TV program on our public access station. It seemed obvious we needed to focus on fire safety for October. We recorded a "studio" interview with our fire marshal over Zoom, and included the station tour and kitchen tips for a longer, more thorough, more exciting episode.
Live stream event. We promoted and held a 30-minute YouTube live informational session with our fire chief and fire marshal. (It was meant to be a Facebook Live, but technical difficulties. Thankfully, Zoom can stream to either.) This gave us a chance to talk about the department, what they're doing right now, promote their skills, and promote Fire Prevention Week. We also talked about topics of interest, like a career in fire services, and burning, since we've entered the fall season in Michigan.
From a communications standpoint, I'm pleased with what we accomplished, and provided to the community, while the pandemic is ongoing. I shared our video playlist with our school districts, too, with the hope that the information will reach our students and families.
This is a great time to innovate and provide some of our in-person services and events in a different way. We are likely reaching different – and hopefully more – audiences, which is engagement I can get behind.
For those interested, I filmed everything with my phone, a Pixel 2, and produced the videos using PowerDirector. I used Canva to create the title/subtitle slides, which I also used as thumbnails.