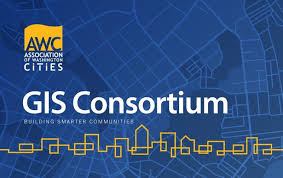 Wednesday, June 14, 2017 | 10:00 a.m. | http://anymeeting.com/elgl50
Learn from the experts at FLO Analytics about the Association of Washington Cities GIS Consortium. This unique program leverages multiple organizations to produce high quality GIS services for local governments. More about the program, from AWC:
AWC's GIS Consortium increases your capacity to utilize GIS technology in your city.
You can improve the operation of utility networks, analyze the value of land and associated improvements, maintain right-of-way assets, develop and share public safety response plans, and promote sustainable communities. GIS can integrate information between your city's departments, increasing communications and providing a basis for collaboration and more informed decisions.
By leveraging the collective buying power of its members, the Consortium gives you the resources and knowledge base to fully implement the right GIS solution for your community.