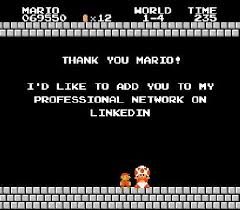 It's time for another edition of the ELGL/UMANT Technology Efficiency Series! This month, learn about LinkedIn from Clay Pearson, the City Manager in Pearland, Texas. Clay will talk about how to best use this online career networking tool for your personal career growth, as well as for your local government/organization.  Please register online for this March 17, 2016 event. You'll log on to anymeeting.com/elglwebinar at 10:00 a.m. PDT.
What is the Technology Efficiency Series? It's a free webinar series on technology tools that will make your life easier and your work more effective and efficient.  Webinars are free for ELGL members.  Please register for each webinar you plan to attend. Also, you can print this poster for your break rooms/bulletin boards to encourage your work colleagues to also sign up and learn something new.
Last month, we learned about Slack.  Members can watch the webinar and share it with your colleagues here.