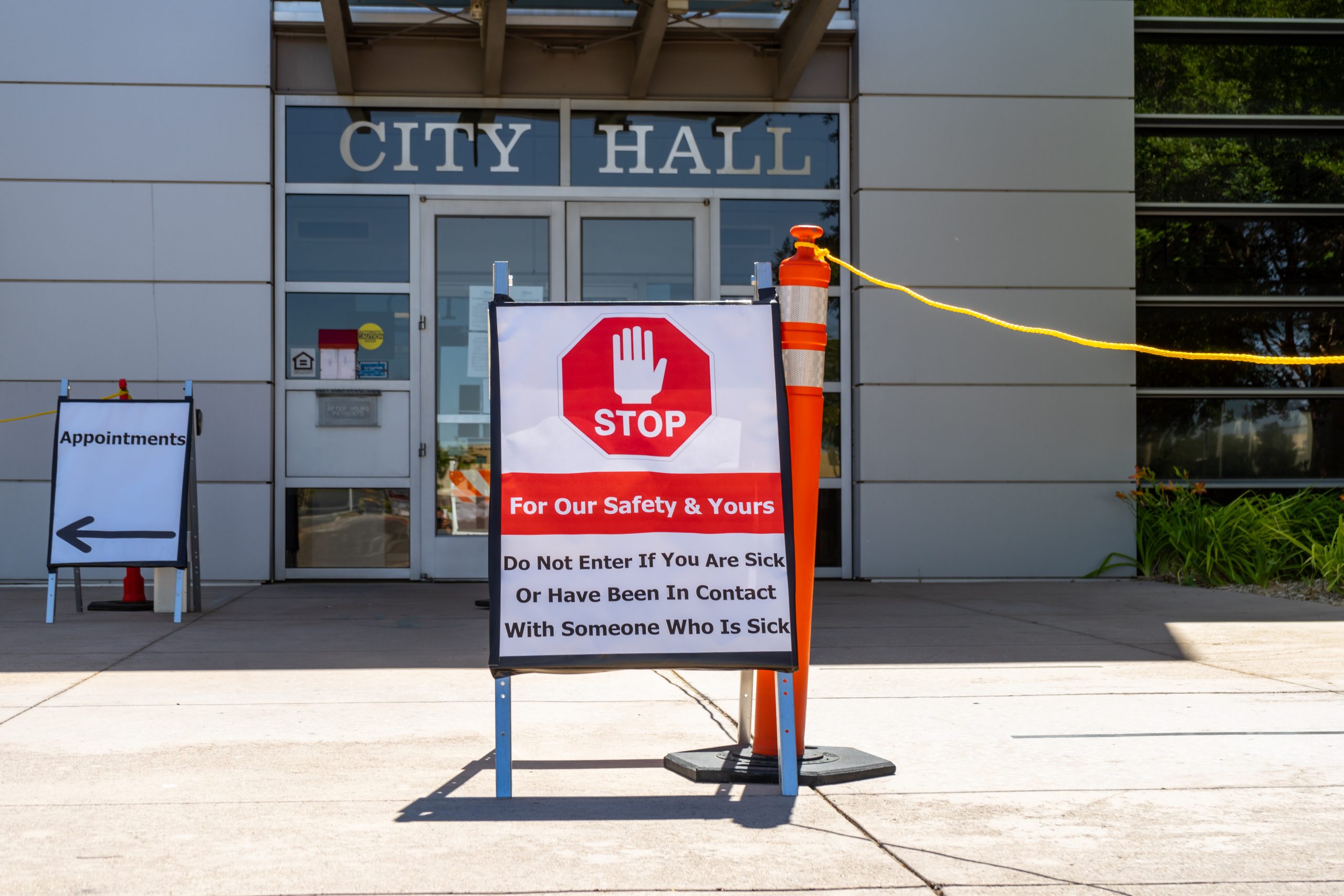 Right Now with Warren Kagarise (Linkedin/Twitter/Instagram)
What I'm watching: HBO's true-crime documentary "The Vow," a look inside NXIVM, a well-connected self-help group turned sex cult.
What I'm listening to: Reply All's recent podcast about the topsy-turvy origins of the QAnon conspiracy theory — a phenomenon attracting state- and local-government adherents in Washington State and elsewhere.
---
About 2 miles away, in Seattle's Pioneer Square, my cubicle sits empty and gathering dust, with a calendar frozen in March and a stack of notes for long-forgotten tasks.
I last worked at my desk on Feb. 27, a day before the first confirmed coronavirus case in my jurisdiction, and 48 hours before King County, WA, became the site of the first confirmed coronavirus death in the United States.
In the whiplash transition from in-person to remote work, few of us understood the long-term ramifications for our jobs and our community.
I also want to acknowledge the difficult reality: Many of my colleagues and public servants elsewhere cannot work remotely, pandemic or otherwise. And well-documented challenges abound for professionals working from home: serving as a de factor teacher's aide during distance learning, struggling with sluggish wifi, and seeing work-life commitments teeter further out of balance.
Less than a week ago, Washington State surpassed six months under the governor's stay-home order, and for many colleagues and I, a return to the office remains distant on the horizon.
Before we rush back to the office, we need to ask why.
Aside from the most obvious benefit — helping to slow transmission of the coronavirus — working from home over the long-term carries other benefits for public agencies facing shaky finances and slow recoveries.
The transition to long-term and permanent teleworking is a tremendous opportunity for local governments throughout the United States to serve our communities better.
Now is our moment to lead on the issues we hear about most from constituents, including traffic, taxes and climate change. In addition, the shift to telework forced many of us to address the items on local government leaders' wish lists, such as technology upgrades and changes to how we engage with residents.
From coast to coast, municipalities set up virtual city halls, leveraging the pandemic to break down silos and create one-stop service hubs on their websites.
As we learned in transition, agencies can shrink the physical footprint of local government without diminishing service quality. (In King County, a plan is in the works to close the aging Administration Building and consolidate services in newer buildings.)
Cost savings from selling now-vacant offices or terminating leases for now-empty workspaces should go toward constituent-facing services. Remember: Residents, feeling the same financial squeeze as local governments, may be less willing to support future tax increases for public services.
Reducing office space — and the number of commuting to and from civic campuses every day — also shows organizations' commitment to tackling traffic woes and meeting the ambitious greenhouse gas emission reduction targets set by local governments over the last decade.
For public servants, COVID-19 also forced long-overdue changes to the way we use technology interact with colleagues and community members. From virtual public meetings to video building inspections to telehealth, local governments finally embraced video conferencing as a way to lower barriers.
The pandemic also prompted updates to HR teleworking policies designed for a pre-pandemic — and in some cases, pre-broadband — reality.
In April, not long after many states imposed stay-at-home orders, the Center for State & Local Government Excellence published a survey about teleworking among public employees. The survey overlapped with the early days of COVID-19, and unsurprisingly, some respondents noted recent changes in their organization's teleworking policies.
Luckily, a majority of local and state governments allowed staff to work remotely at least on a part-time basis for years prior to the pandemic. Still, almost one-third of respondents said their organization offered no flexible work practices, a figure unchanged from 2019. As governors relax stay-home orders and social-distancing restrictions, pressure is mounting to return to the old ways.
At King County, our Department of Natural Resources and Parks acted pre-emptively, shifting 800 workers to permanent telework in June.
For the rest of us, our tentative return-to-office date is not until 2021 — a decision reached by a consortium of local governments in the Puget Sound region.
If my colleagues and I return to the office as early as January, we expect a different experience: Think fewer individual cubicles and more shared workstations as the next normal.
In the meantime, I need to set aside some time after hours or on a weekend to clean out my desk. Thankfully, I travel light — no withering plants or moldering snacks to worry about at my workstation. (After I started full-time COVID communications on Feb. 28, I made one hasty visit to swipe the sanitizer and wipes I stored in my desk pre-pandemic.)
But old habits fade quickly. The other day, as I was completing a form that required my work location I realized with a sense of alarm, I had forgotten the building's exact address.