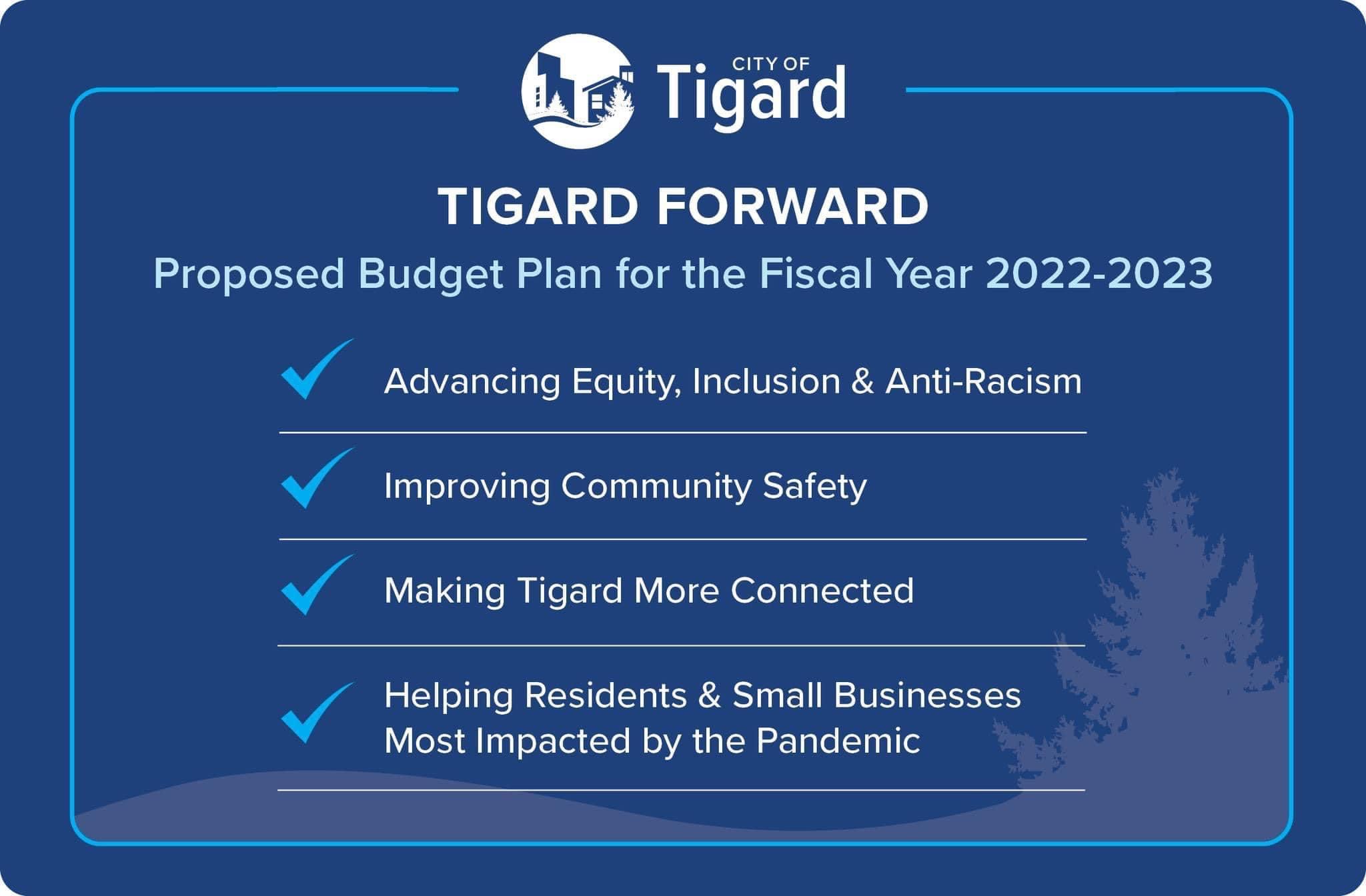 Today's Buzz is presented by Kent Wyatt, ELGL co-founder and City of Tigard communications manager. Connect with Kent on Instagram, LinkedIn, and Twitter. 
---
What I'm… 
---
It should be easy to understand a local government budget. Unfortunately, it usually is not. Your typical local government budget is hundreds of pages long and full of jargon, acronyms and table. They also lack a clear theme or storyline.  
This is what we set out to avoid in developing the City of Tigard's FY22-23 proposed budget. The theme of budget is Tigard Forward, a plan for the Fiscal Year 2023 to improve our long-term fiscal health, meet our existing commitments, and continue to invest in our shared priorities. We are telling the Tigard Forward story through four simple, visually appealing documents.  
Intro letter from the City Manager: City Manager Steve Rymer identifies the main budget priority for FY22-23 which is "to improve Tigard's long-term fiscal health." He also uses the opportunity to introduce the new concept of the Internal Service Funds (ISF), a practice to set aside funds for our existing fleet, facilities, and information technology. This 60-second video accompanied the intro letter. 
Budget in Brief: The budget in brief, a 16-page document, provides an overview of the City's approach to balancing the budget.  Attached to the budget in brief are one-page summaries of each department, their accomplishments in FY22, and their goals for FY23.  
CIP in Brief: The Capital Improvement Plan (CIP) in brief is a new addition to our budget documents for FY23. Throughout the year, we receive questions about our capital projects and how and why certain projects were funded. We created the CIP in brief to answer those community questions. In this 16-page document, community members learn how we establish, prioritize, and fund capital projects. 
Financial Forecast: Credible, understandable, and sound fiscal forecasts – the three key ingredients to our financial forecast. The city's forecast, which is 20-pages, achieves these three factors and take a long-range approach to inform council policy direction on the expenditure of resources.  
The time spent creating these four documents is time well spent. We are increasing the reach of our budget documents and community members can understand a city budget in a few minutes, not a few hours.