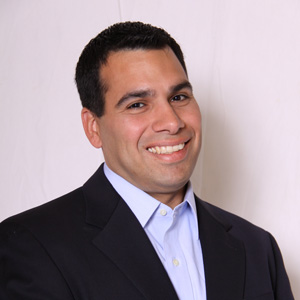 We're back with another installment of The Assistant series where we sit down with Assistant and Deputy City (& County) Managers to get their take on local government. Today we hear from Victor Cardenas, Assistant City Manager for the City of Novi, MI.

Background Check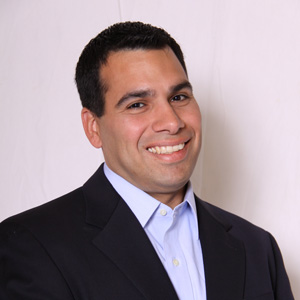 Victor Cardenas, Assistant City Manager
Novi, MI
Victor Cardenas currently serves as Assistant City Manager for the City of Novi, MI. Cardenas has an impressive local government background working at communities both large and small. He completed his undergraduate degree at Grand Valley State University and was introduced to local government while interning with the City of St. Clair Shores in Michigan. Upon graduating Cardenas enrolled in the M.P.A. program at Indiana University – Indianapolis. He supplemented his studies with an internship in the City of Indianapolis Controller's Office.
After graduating from the M.P.A. program, Cardenas was on the move to the Mitten State serving as Assistant to the City Manager in Oak Park, MI through 2007. The next challenge came quickly for Cardenas who was appointed the Village Manager of Brooklyn, MI. After nearly three and a half years sitting in the big chair, he joined the City of Novi, MI as Assistant City Manager in 2010. Since arriving he has continued adding depth to his local government experiences, serving as interim Finance Director and interim City Manager. He has also been an active member in the Michigan Local Government Management Association where he has serves as chairman of the annual conference planning committee. ELGL is excited to introduce another emerging local government leader in Michigan where we recently announced our ELGL Michigan Advisory Board!
Background Check on Novi, MI
http://www.youtube.com/watch?v=nt5eOuhKp5g&feature=youtu.be
Connect: World Wide Web, YouTube, Twitter, Facebook, LinkedIn
Novi is a city in Oakland County, Michigan. As of the 2010 census, the population was 55,224, an increase over the 2000 census count of 47,386. The city is located approximately 25 miles (40 km) northwest of the center of Detroit, and 29 miles  northeast of the center of Ann Arbor.
Novi continues to be one of the fastest growing cities in Michigan. The construction of Twelve Oaks Mall in the 1970s made the city a major shopping destination in the Detroit metropolitan area and is often credited with ushering in an era of growth that lasted for 40 years (although, in fact, the community had been growing rapidly since the 1950s). This growth has led to substantial increases in the city's population, as well as commercial and industrial developments in the city. Novi was ranked #48 on Money magazine's list of the Top 100 Best Places to Live in 2008.

Novi operates under the council-manager system of government with an appointed city manager and elected City Council. If you think you've heard of Novi before you are correct, several current and former City of Novi employees are active ELGL members. In the past ELGL has introduced you to Crystal McLain, Clay Pearson, and John McCarter.
 Lightning Round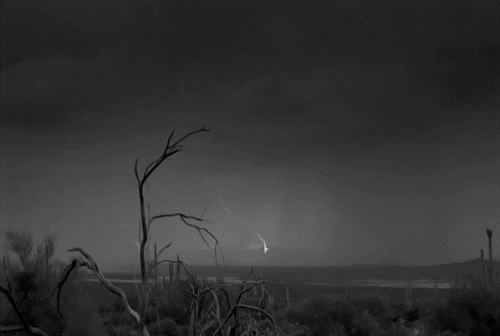 First concert you attended:
Embarrassed to say but it was Janet Jackson rhythm nation 1814 tour. It was free, and was really good show to be honest.
Describe the inside of your car.
Latest book on CD in the center console, usually some type of packaging/container from my kids breakfast (for some reason they give it to me when their done).  Spilled cheerios in my daughter's seat and probably some napkins at the ready to clean up the inevitable spill soon to come.
Dream job as a child:
Race car driver.  I live that dream every morning on I-94.  Don't tell my wife, the kids are convinced that's how you are supposed to drive.
Book you are currently reading: 
Besides the little Miss and Mister books I read to my kids I have several books "in Play" but one I'm reading is Heart of a Soldier by James Stewart.  Great story about Rick Rescorla who lost his life on 9/11 but lived an extraordinary and heroic life up to that point.
If ELGL visited Novi, where should we go to lunch? 
If you've read the ELGL interviews with the great Clay Pearson it's pretty much the same; either Steve and Rocky's or Shiro (fantastic Japanese cuisine, especially the lunch bento box)
Before I die I want to… 
Visit every major league baseball park, I have about 12 down, many more to go. Also would like to see an El Classico (Barcelona vs. Real Madrid) game, watch a Monaco Grand Prix in person, preferably on a yacht.  Have a long list of "musts" before I visit the big City Manager's office in the sky.
Q & A with Victor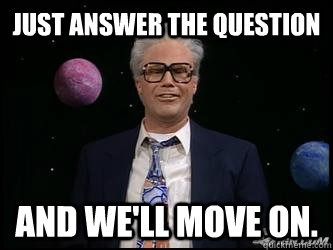 Your first local government job:
I interned during the summer leading up to my senior year in college for my hometown of St. Clair Shores. Prior to that I had dreams of being elected to office but my City Manager Mark Wollenweber suggested I re-evaluated that dream at the end of the internship.  I assisted the Public Affairs officer with press releases, community programing tapings, election day coverage, wrote some briefing memos, etc.  I was hooked after seeing the fruits of my labor first hand not from afar in Washington D.C. or in the state capital.
Three professional accomplishments that you are most proud of:
Created a Downton Development Authority in Brooklyn, which allowed the small Village to qualify for numerous main street grants and economic development driven programs through the State.
In the same position with the Village of Brooklyn we increased revenues and expanded public works services by taking the responsibility of maintenance of the regional sewer system.
Worked to drastically improve and make the City of Novi's annual budget must more dynamic and readable for average citizens.
Tell us about three projects that you are currently working on. 
Finalizing the digitizing of our time keeping efforts.  It's been a long time coming but we're almost there.  At first I thought it was as easy as buying software and flipping the switch, discovered quickly how many caveats we have in compensating all our employees.  It will be quite rewarding when it's all done and have realized efficiencies in the payroll capture.
We are investigating how to improve how the City presents it's budget.  We are moving away from the traditional 300 page budget document to a more nimble and engaging complimentary piece to educate the public on where their tax dollars go.
I'm currently leading up the City's effort to expand the City's performance measurement efforts from beyond our public safety departments.
Give us three tips for succeeding as an Assistant City Manager.
Most cases you serve as the referee in internal "Need to handle" situations with a level head and be able to separate personal feelings with facts of any situation.
Be up for whatever project is coming down the pipeline, even though you didn't see it on the radar.  There is a lot of "things" that don't fall into the traditional departments that fall on the Assistants desk.  90% of the time they are different and break up the normal administrative duties.
Know your City Manager.  Know when he/she expects to receive information, types of "issues" need to come their attention and at what point, beginning or after resolution.
Your Local Government Mentors?
Jim Hock (Joliet, IL) – Gave me my first full-time position in the field.  Supported me in all my professional development aspirations and allowed me to jump in head first in the union negotiation process.
Mark Wollenweber (Grosse Pointe Shores, MI) – Got me into this field, will never forget that opportunity.  He taught the benefits of fostering a wide professional network which allows one to always have a contact in a particular county, state, federal office that can assist when issues arise.
Clay Pearson (Pearland, TX) – There isn't enough space to due his influence justice.  Clay has the uncanny ability to consume information and summarize it in a concise and articulate way that is easy to understand.  His mortal enemy is complacency and is constantly striving to improve both his organization and himself.  However his disdain and outright hatred for the beautiful game (soccer) is annoying and really uncalled for.
Finding the right work/life balance is a constant struggle for many of us, what is your approach to maintaining your personal life while leading a successful professional career?
It's an ongoing struggle.  My kids are rather young so it's a little easy now, as they grow and become more involved in activities it will get more difficult.  My partner is extremely supportive and is good sport for the demands of our profession.  She also has a MPA so she gets it.  Make sure to have fun and do what makes you happy on the job and during my free time.
(Complete the sentence) Local government is….a rewarding fantastic ever changing roller coaster ride.
If we ever encounter you on an interview panel, give us a few specific tips for making a good impression.
One rule in life is to do whatever Karen Pinkos
recommends.  In her interview she did a fantastic job highlighting many of my pet peeves.  Have an answer for the common questions you are most likely going to get: Greatest accomplishment, strength and weakness, where you want to be x years, etc.  When you're asked to "tell us a little about yourself," tell us a LITTLE about yourself.  Please don't go into great detail about your childhood, all the cities you've lived in etc.  A phone interview is just as important as an in person interview.  I'm not sure if this is a new trend but please do some type of research about the community you are interviewing, look at the annual budget, watch some council meetings that are available online, look at the master plan, etc.  Over the last year I've heard "I really don't know a lot about Novi besides that great mall there" sweet mother of Abraham Lincoln, never say that.
What does local government management look like in 2020?
Similar to what they look like now, unfortunately 2020 is not too far away. I highly doubt much will change between now and then.
Finally, would you encourage your children to consider local government as a career?
I'll encourage them to do whatever they are passionate about and will make them happy at the end of each day.
What questions should we have asked you?
Are you a Windows or Mac guy – definitely Mac.  Started using them in 1996 and haven't stopped since.  My dream is to have a mac in my office instead of a stale out of date and unimaginative windows based machine.
Supplemental Reading