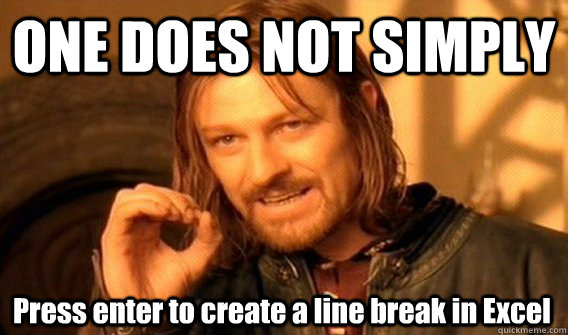 We hope you can deal with change because we're changing up new member introductions. ELGL has grown tired of everyone and everything being proclaimed as "the best ever." From now on, we'll only believe it if our members dub it so.
Hold onto your keyboard and mouse. Our new members are here to inform you about the best things ever created on the face of the universe.
Laura Douglass
City of Fairfield, CA — Parks and Recreation Business Manager
Connect: LinkedIn
The best ever…
Holiday Song?
As classic carols go, I'm partial to "Angels We Have Heard on High." As a young child, I incorrectly sang the lyrics "In Excelsis Deo" as "Kid and Chelsea Play All Day" and have been affectionately teased by my family ever since. In popular music, Joni Mitchell's "River" turns me into a weeping mess and I love it.
Internet Sensation?
Roux the Pomeranian's sneeze. It's old news, but one I come back to whenever I'm having a bad day.
---
---
Television Show?
A three-way tie between "Parks and Recreation," "Bojack Horseman," and "Murder She Wrote."
Creation?
Sorry to nerd out here, but I can show you some Excel spreadsheets I've created that would knock your socks off. Also, I ran a baking business back in high school, so I enjoy anytime I get to whip up a sugary confection.
Job?
I've been fortunate to have many great jobs over my lifetime, so it's hard to pick a favorite.  I'm getting ready to start as the Parks and Recreation Business Manager for the City of Fairfield (California), and I'm very excited about it!
As dream jobs go, I'd love to invent a position where I can edit Municipal Codes, name pun-based nail polish colors, and host pub trivia nights. Maybe I'll just make that my retirement plan, 30 years from now.
Gift idea?
I make folded books (see attached), and I enjoy giving those out. They're unique and interesting conversation starters. I also like giving/receiving tickets for events and activities that you can do together. For example, if anyone has extra Hamilton – San Francisco tickets, I will happily put them to good use.
Day of the Week?
Tuesday. It's a reward for surviving Monday, and, at all three of the government agencies I've worked for, it's been the day where the policy-making body meets (City Council and County Board of Supervisors).
Book?
Norton Juster's "The Phantom Tollbooth" helped facilitate my love of language (and numbers). It's a book that dares its readers to look at the world differently and stretch their imaginations.
Life Accomplishment?
A little background: I was toward the end of my first year of law school in Illinois on a full-ride scholarship and completely miserable, having discovered very early on in the year that, despite what I had imagined and planned for my entire life, I had absolutely no interest in becoming an attorney. I became very ill, and was eventually diagnosed with Lupus (yes, Dr. House, sometimes it IS Lupus), leading me to take a medical withdrawal from school and return home to California.
From there, once I recovered from the Lupus flare and learned how manage my condition, I was able to hit re-set on my life and find something I truly love (here's looking at you, local government). In this way, my biggest accomplishment is overcoming this life disruption, being resilient in the face of adversity, and having the courage to start over. Not many people would say that a chronic illness is the best thing that ever happened to them, but for me, it was the catalyst that propelled me toward a life full of gratitude, passion, and joy.
Best Ever