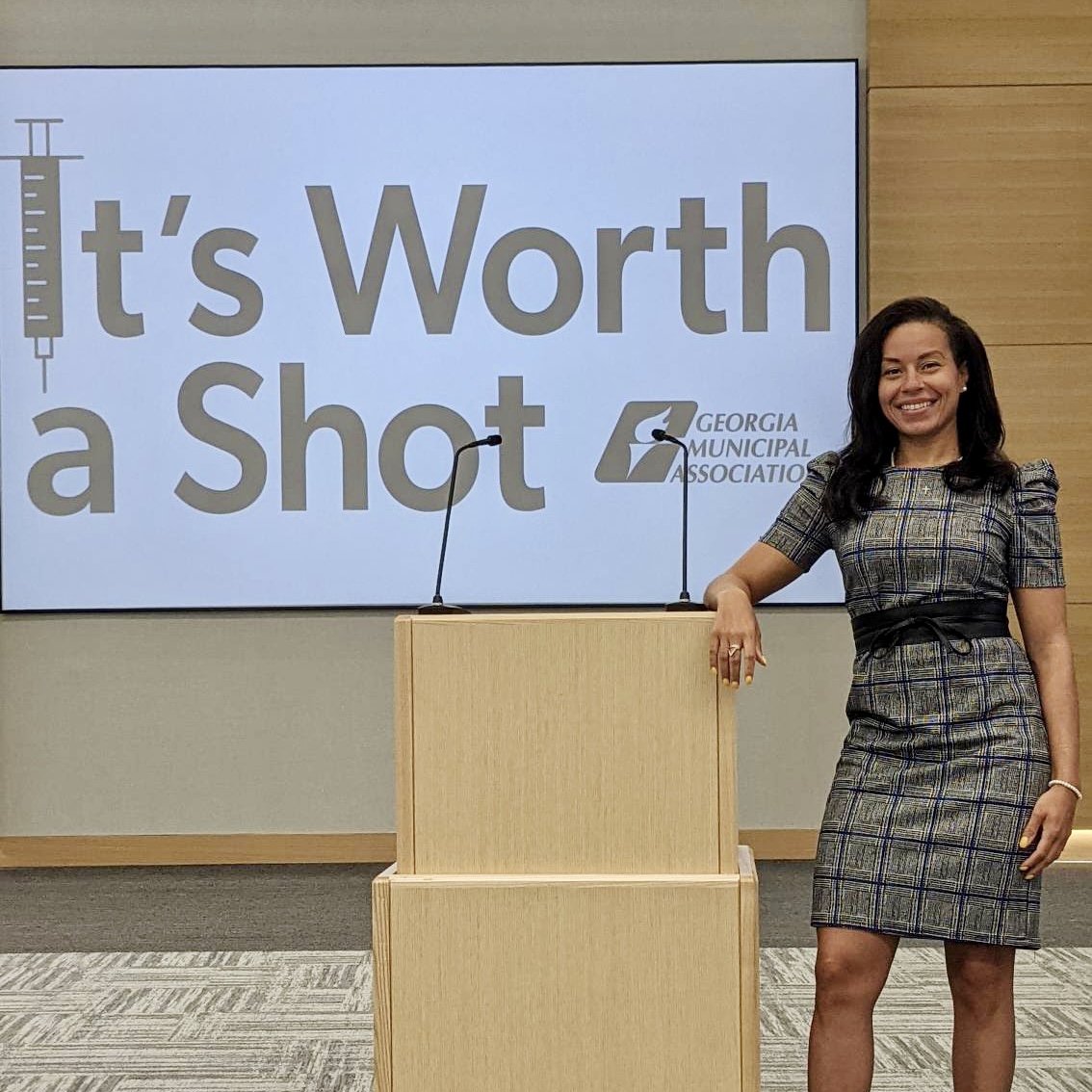 Today's Morning Buzz is brought to you by Kelli Bennett, Communications Director at the Georgia Municipal Association – connect on LinkedIn and Twitter!
What I'm Listening to: A healthy blend of Maverick City, the new J. Cole and Gregory Porter
What I'm Watching: Queen Sugar (May or may not have watched the last season in two days)
What I'm Reading: "Secrets of the Secret Place" by Bob Sorge & "Big Magic" by Elizabeth Gilbert
---
So…we at the Georgia Municipal Association (GMA) did a thing! A really big thing in the name of protecting Georgians and stopping the spread of coronavirus from further impacting our state. This "thing" was a statewide public information campaign dubbed "It's Worth a Shot," and was one of the largest and multi-faceted campaigns I've implemented in my career thus far.
Not to belabor my top lessons learned from the campaign, here's a quick overview of It's Worth a Shot and the campaign's phases.
We launched in mid-March to contribute to Gov. Kemp's and the Georgia Department of Health's goal to vaccinate as many Georgians as possible during Spring and early Summer 2021 in order to reach 70%-80% vaccination rate and achieve herd immunity. This campaign gives all of Georgia's cities—regardless of their size, location or communications resources—the tools to educate their residents on the COVID-19 vaccine.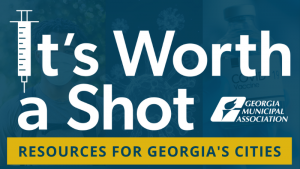 Phase One was all about campaign preparation. We vetted and hired a firm to help us with messaging and technique, which I'll share more about later. We hosted several focus groups with elected officials across the state and their constituents to ensure we were crafting messaging that spoke to [versus at] all Georgians. We developed simple, yet memorable campaign imagery, talking points in English and Spanish and built a comprehensive social media guide. Phase one also included our rollout to GMA's membership. There is something in this campaign that can be used or customized for each of Georgia's 537 cities to lead by example and equip their community with facts.
Phase Two was dedicated to leveraging the media and sharing the importance of the vaccines in more traditional ways. During this phase we hosted an expert-led media training, drafted press release, editorial and PSA (in English and Spanish) templates and provided clear ways to engage with media entities of all sizes. It was so fulfilling to watch these tools used through our media monitoring and tracking. As an association, we also hosted a press conference featuring Georgia Department of Public Health Commissioner Dr. Kathleen Toomey and four mayors who all had their own personal COVID-19 stories to share, including Hawkinsville Commissioner Shelly Berryhill who was the first confirmed case in his county and nearly died from the virus. This press conference garnered media coverage from top news outlets, including Fox 5, 11 Alive, WSB, WSB Radio, CBS 46 and WABE.
Now for the Lessons…
Lesson 1: Lean on Your Dream Team
Whoever came up with the saying, "Teamwork makes the dream work," was definitely onto something! When I tell you that the GMA team showed up and showed out to serve our cities through this campaign—and really through leading in this entire pandemic—I tell no lies! The success of the campaign would be impossible without them. Yes, we hired a firm to support us with messaging. But I can confidently say that GMA completed 80-85 percent of this campaign internally. And for that, I'm so proud and grateful! Our research team supported by creating a "facts vs myths" document to help guide our talking points, our consultants picked up the phone and connected directly with mayors in over 50 cities with the lowest vaccination rates to provide hands-on campaign support, and creative members of our GMA team helped to build scripts and so much more.
Lesson 2: The Messenger Matters: The Power of Local Government
As a career communicator, one thing I was reminded through planning and implementing this campaign was that my messaging, witty design ideas, and strategic storytelling abilities would be developed in vain without established and trusted messengers. For some Georgians it's their local, elected official, and for others, it's community influencers. This fact is why I continually encouraged Georgia's elected officials to share talking points and campaign tools with community influencers. No, not some of the highfalutin "influencers" that we see across social media platforms (that may or may not have convinced me to buy overpriced tubes of mascara haha), but those that are rooted and revered in their community. Examples of targeted city influencers for our campaign included, faith-based leaders; prominent business owners (restaurants, shops, event venues, attorneys, car dealerships, etc.); local doctors, healthcare providers and pharmacists; and members of a city's youth council.
As for local elected officials and city leaders, we as Local Government Lovers (… I mean leaders 😊), know history has shown that in times of crisis, people turn to their elected officials for leadership. This has proved true, yet again, through this campaign. While presidents, senators and congressmen get the biggest stage, it is local elected officials who Americans trust most. So, we leveraged this reality! Through this campaign—weekly notices, phone calls and emails—we've called on all elected officials and city leaders to use the trust and goodwill they've worked so hard to build with their constituents to let them know that not only is the vaccine safe and effective, but that city leaders hear their concern, and are ready to meet them where they are with facts to equip them with informed decision making.
Across Georgia, we're seeing leaders activating their influence each day and hearing how cities are on missions to encourage everyone to get vaccinated and to help their neighbors who are running into access issues. Examples include city leaders in the small city of Cairo, Ga. who printed out our campaign PSA in English and Spanish to send home with 4,000+ students, or the city of Decatur's COVID-19 Vaccine Incentive Program For City Staff, which offered extra vacation time, automatic entry into a gift card raffle and health credit for the city's voluntary wellness program; or the city of Fort Valley that hosted vaccine drives right in its city hall, during Friday night city festivities and in local churches—Georgia's cities truly lead by example. I am so inspired!
So, was the effort, long nights of work, research and follow-through worth it? Absolutely! Because this time around it was much more than social media impressions or media hits…it was the health of my neighbors, community and hope for a strong economy. And as long as it's up to me and the GMA's loyal leaders, It's Worth a Shot to keep others alive.
Please follow the hashtags #ItsWorthAShot and #GaCities to see some of the campaign's social media activations.