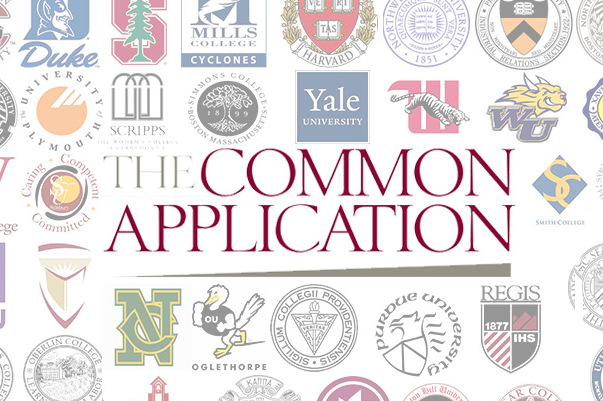 Mariel Reed is founder and CEO of CoProcure, a startup that helps local governments improve procurement to promote economic development. Mariel was previously an Innovation Strategist with the San Francisco Mayor's Office of Civic Innovation. Want to nerd out about procurement innovation or public-private partnerships? Reach out on Twitter or via email.
---
A lesson from higher education: how the Common Application changed college applications
You've probably heard of the Common Application, or "Common App." If you've applied to universities in the last four decades (or helped someone who has), you may have even used the application yourself. The idea behind the Common App is simple: the application aims to simplify the college application process by allowing students to complete a single form for many participating institutions.

The college application process is relatively new; formal university applications to U.S. institutions have existed for about a century. Columbia University released the first modern college application in 1919 as an eight-page form, and other top institutions like Harvard, Princeton, and Yale followed suit soon after. Soon, each institution had its own unique application. The process of applying to college required careful navigation of separate forms, requirements, and timelines (and, of course, physical submissions).
In 1975, fifteen schools joined together in The Common Application Experiment, allowing students to complete a single form to apply to their institutions. In the 1980s, more universities joined; in the 1990s, the form began offering an online version. Today, over 1 million students each year use the Common App to apply to over 750 member institutions across the United States, Canada, China, and Europe; their 4 million applications generate more than $13 million in revenue. While many schools still require applicants to complete supplementary materials, the Common App has tremendously reduced the burden of applying to higher education. By offering the Common App, universities have been able to increase enrollments of nonwhite students, students eligible for Pell Grants, and first-generation college students.
The Common App has produced some great results: a better, more efficient user experience for student applicants and increased diversity of student enrollments for universities. As a case study, it is a fascinating analog for those of us seeking to improve public procurement. It should be easier for government staff and vendors to navigate procurement processes, and governments should engage more diverse vendors in addressing civic challenges.
What would a Common Application look like for government procurement?
The problem(s) with public sector procurement
Procurement is how governments buy products or services from businesses (or "vendors"). Procurement aims to ensure that government business is open, competitive, and fair. But many government purchasing processes were rolled-out in an analog, paper-based world. For instance, though reform is now underway, Philadelphia's rules of procurement hadn't changed since the city adopted its charter in 1951.
Procurement challenges are particularly obvious when it comes to public procurement of technology. Governments recognize the need to adopt new technologies, but complicated, lengthy, prescriptive procurement processes prevent governments from accessing modern technology and box out newer, smaller vendors from servicing the global $400B govtech market. The competitive bidding process, generally known as the Request for Proposals (RFP) process, can take 6-18 months and cost a business up to $1.5M to submit a bid.
Like the early landscape of college admissions, the government purchasing presents a fragmented landscape. Local governments all have their own rules and regulations regarding procurement. Many bids are lengthy (scroll through a typically long RFP here) and ask for similarly verbose responses from vendors. Beyond submitting paperwork, there are plenty of local hurdles for vendors, too. Vendors must register with the local government entity just to be eligible to apply for bids. They also face (often unexpected) challenges once they seek to engage government business, like hefty insurance requirements.
The bad news is that current purchasing processes aren't working. Governments can't get the tools they need to deliver on mission-critical work; small businesses and startups cannot sell into the market at scale; and (especially disadvantaged) residents must settle for unreliable, low-quality government services.
The good news is that it's possible to take immediate action to achieve better outcomes within the constraints of existing rules and regulations. Part of the job of innovating in government is sorting between Policy with an uppercase P (that which is required by law) and policy with a lowercase p (that which we do because it is routine or established, but not actually legally required). This is exactly what the Mayor's Office of Civic Innovation did through the Startup in Residence program to address procurement pain points from government staff and newer technology vendors.
Startup in Residence gives the traditional RFP a makeover
Startup in Residence (STIR) is a cohort-based program that matches city agencies with startups to develop new technology tools during a 4-month residency. The program uses a common application to present a different approach to procurement:
First, the application to the program is the same across all participating cities. All startups applying to any of the 30+ challenges across participating cities use the same common application, which is available on F6S. This shared application looks and feels more like an application to an accelerator than a traditional public sector Request for Proposals document.
Second, even though the application doesn't look like an RFP, it is one. San Francisco treats the application to STIR as an RFP (behind the scenes the RFP is there). This is huge for startups looking to do business with local government, because it means that after the program ends, the startup and city can move directly into contract negotiations. By front-loading the competitive bidding process and re-presenting the RFP in a format that is much easier to navigate for startups, the STIR program has been able to create a new on-ramp for non-traditional vendors to do business with local government.
Building a Common Application for Government Tech Procurement
New businesses with high-quality products already face high barriers to entry in selling to government. Public servants have the opportunity to make the procurement process much easier, without changing existing rules and regulations. Startup in Residence demonstrates that it's possible to re-present the Request for Proposals (RFP) process in a new, standardized, user-friendly way without changing existing rules and regulations or without compromising on openness, competition, or fairness in bidding. As a result, innovative vendors who have not previously bid on government contracts before are able to enter a new market and citizens receive higher-quality services.
In 1975, fifteen schools got together to invest in a Common Application Experiment; the results of this experiment had tremendous positive consequences for increasing diversity in higher education enrollments.
In 2018, it's time for governments to co-develop a Common Application for procurement. A Common Application could help governments buy better tools, faster, from a more diverse group of vendors – ultimately making government a better place to work, a stronger engine of economic opportunity, and a more effective institution for delivery of citizen services.
---
Supplemental Reading