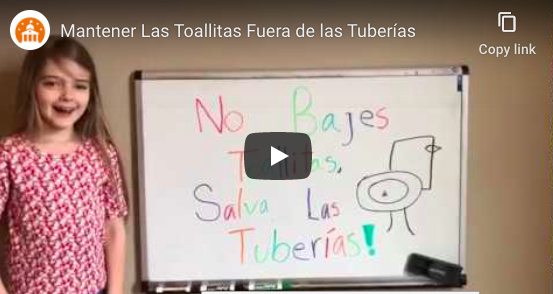 Two ELGL members' children are leading the way in online videos about keeping wipes out of pipes. The below videos were submitted and share as part of our "Disposable Wipe Meme & Video" challenge:
Wilsonville, OR City Councilor Kristin Akervall's daughter made two videos urging people to not flush disposable wipes – one version in English, and one version in Spanish!
And, Battlecreek, MI Communications Director Jessica VanderKolk's son created his own video to share with ELGL and his community!