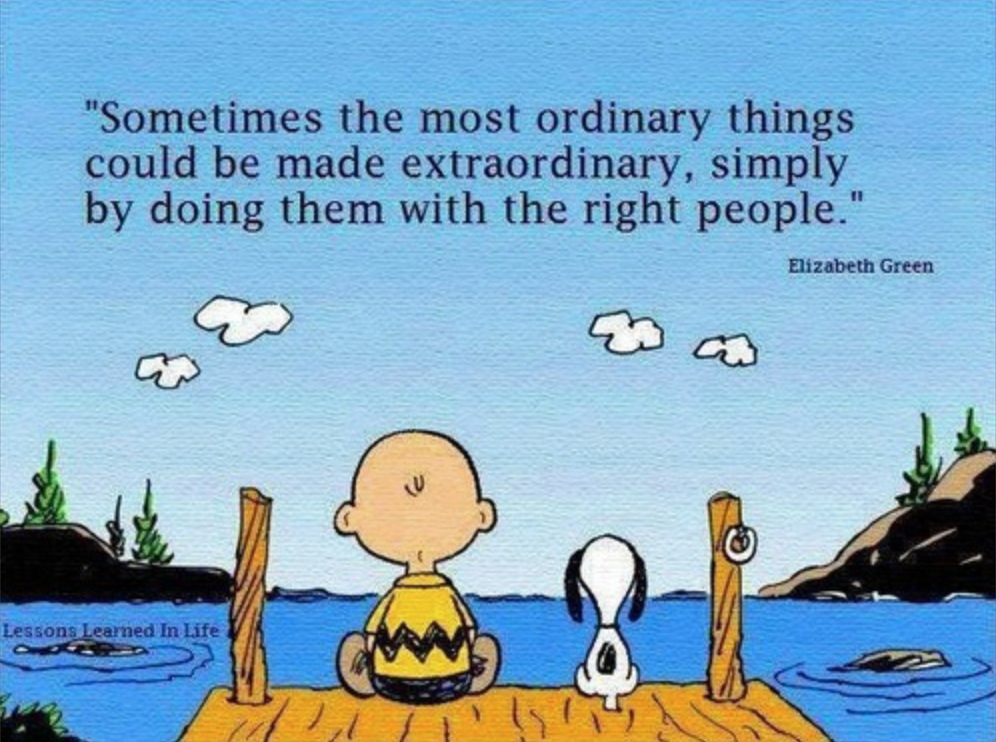 Today's Buzz is by Meredith Reynolds, Deputy City Manager for Recovery for the City of Long Beach. Follow Meredith on
Twitter,
LinkedIn
, and
Instagram
.
What I'm Listening To:
Bon Iver songs like  'Second Nature' and 'Heavenly Father' on repeat. Music is an important coping mechanism for me on account of recent events.
What I'm Watching:
It's not important.
What I'm Working On: It doesn't matter today.
---
On a late June evening, I got 'the call' – the friend phone tree had been activated and I learned that one of my most dear childhood friends was likely in her last moments in life. And in the final hours of June 20, I learned that she had passed.
My friend Mindy, age 41, had passed away after battling stage 4 breast cancer. The news, while seemingly inevitable after multiple treatments that in hindsight bought time but not remission, was unbelievably heavy and permanent.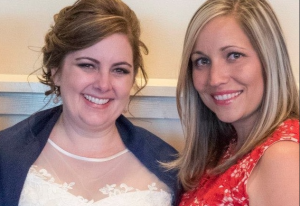 (Mindy and I at my wedding)
My mind flashed to junior high school where we first met, cheerleading practices where we were paired as a part of the same all-girl stunt group (she was strong!, to passing notes in classes (probably about boys), and school dances (she loved to dance). How much carefree fun we seemed to have when we were young. I also reflected on how vital our circle of friends was to the relationships we curated that informed the type of people we developed into and that lasted well into adulthood. She came to be a close friend who I loved like a sister and our lives found ways to keep intertwined and connected. Along with several other important childhood friends, we created a strong tribe that experienced love and weddings, children and birthdays, concerts and celebrations, and disappointments and loss…together. Ripping one away from and crumbling this very well-established and strong rock of a foundation is unsettling at best and triggers a deep and all-encompassing amount of grief that is disorienting.
Grief is not a contest and it affects many who knew my friend in ways that we have not yet fully grasped or experienced in the absence of her earthly being.
The other realization was that as much as Mindy mattered to me, life had a way of continuing on and amidst insurmountable grief, reality snuck its way in. I was reminded of the big day I had lined up for me the following day. June 21 could have been any ole Tuesday, but it just so happened to be the day that the new Management Assistant Fellows started their Long Beach fellowship and I had a new Grants Analyst staff member joining my team.
My mindset as I cried myself to sleep was that I had to "get it together" to properly show up for these new team members in the morning. 
As I woke up late, exhausted with puffy bloodshot eyes trying to rush to get ready for an in-person work day, an overriding disruptive thought took over my mind…
I don't need to "get it together"
As a fairly conventional person who goes to that level-headed place in a crisis, I do not know where this realization came from. But it was the most helpful thing that got me through my day. As I left my house, I popped in my earbuds and put on music Mindy would have liked – she had a thing for the singer Pitbull – and as I walked to work, I took depth breaths, breathing in the fresh air, and gave myself permission to tell my team, my peers, and my bosses what happened and let them know I was not ok and I may not show up today as I normally would have liked. At that point, it didn't matter what their response was.
But you know what, their response was exactly what I needed. My team asked me what they could do to lighten my load. So I asked for help on getting a few key deliverables out that day. My colleagues on the City leadership team asked me what support I needed. I asked if they would listen and shared some of Mindy's photos with complete strangers who laughed with me about my funny memories. And my bosses conveyed understanding and empathy in the pain and loss I was experiencing. So I told them I needed grace and some space and took a few unexpected days off.
Asking for what I need in these moments is not a natural place I go to in the work environment. But somehow, that is where I went this time, and sometimes just asking for what you need is enough.
Here are a few more things I viscerally feel that I need to be reminded of since we lost Mindy:
Find your tribe: Mindy brought people together. She invited people into her tribe, made you feel welcomed and at home, and you were lucky just to be in her atmosphere. Be that person, in your localgov work, in your community and in your home.

Be the person they helped you become. So much of who I am is because childhood friends like Mindy helped me develop aspects of myself that led me to be who I am today. There's nothing quite like childhood friendship and it is even more special when it develops beyond and into adult relationships. Be the person they helped you become and bring that full person to your localgov work, your community service and to your family.

Do not wait – do all the things: Even with diagnosis and treatment after treatment, Mindy still made time to live her life with her family and friends. Strive to execute big localgov plans, press for generational change for your community, find work that brings you joy or excitement. And for yourself, plan all the trips, see all the things, experience all the moments.
While I've been privileged to have not experienced a great deal of loss in my life, these may be familiar to those who have had the soul-crushing experience of lost loved ones, so it bears repeating each time we go through these unfortunate but life-altering experiences. 
Mindy would have been 42 on July 2. She is survived by her husband Brian and two boys Brody (16) and Austin (13). Her cancer journey started when she tested for certain genetic markers and was diagnosed in her late 30's. Knowing what I know now, early detection was the key to any ounce of quality of life she enjoyed throughout her ordeal and likely provided additional time with her husband, family, and friends she might not otherwise have had.
In her memory, I urge all ELGL'ers reading this – of any gender/gender identity – to get your cancer screening.
Check to see if your local gov insurance pays for preventative care like cancer screening and medical history analysis and if so, take advantage of it today. (I say this with full recognition that not everyone has/had the same privilege and access to healthcare and how our Country's history of systemic racism has disproportionately impacted access to health care for communities/employees of color and women.) If your coverage doesn't include this, look into whether there is a free or low-cost clinic or another available service that provides access to these services and use it. And if you are like my friend Mindy dealing with a medical diagnosis or are a family member or friend who is supporting someone through a medical diagnosis like cancer, seek mental health support through any insurance-provided services or any other avenue that gives you the support and care you need and deserve.
The moral of this story – Mindy's story – and so many others like hers, is that life doesn't wait and neither should you. Surround yourself with extraordinary people and appreciate them deeply.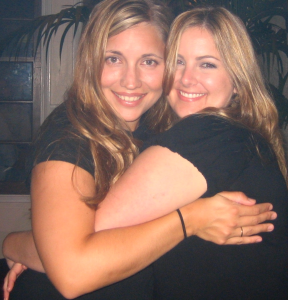 (Mindy gave the best hugs)