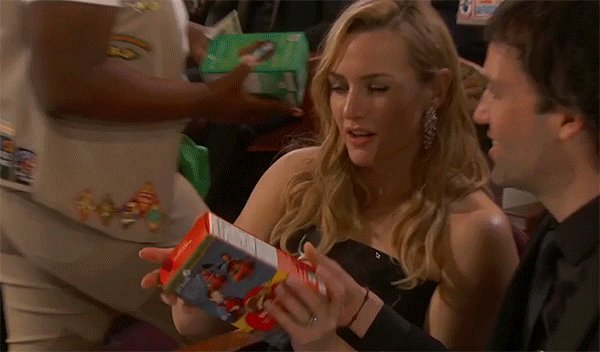 With January 2016 in the rear view mirror, ELGL co-founder Kent Wyatt returns with all the news and happenings that are deemed important in the Wyatt household.
February 29
Oscar Goes to…
Carly Lorentz, City of Wheat Ridge, CO, for her Rachel McAdams-like performance in Website Launch 2016 – At the Gym. Check out Carly's work.
Speaking of the Oscars, here are the best gifs from the night – The Best GIFs of the 2016 Oscars.
Social Media
The City of Raleigh, NC has upped its social media game. I was pleasantly surprised to see a somewhat lengthy article (slow news day) about Raleigh's newfound emphasis on social media. Bonus points that Raleigh's social media person is named Eleanor. She'd be proud to know she shares a name with my 6-year old.
Raleigh promotes timely social outreach from city hall
The newest face of Raleigh's city government, complete with nose ring, tattoos and a half-shaved head, is that of Eleanor Hawthorne, recently hired as the city's first social media manager.
Hawthorne has two degrees from N.C. State, three years of marketing and communication experience, and – even at 26 – can relate to almost any of Raleigh's 450,000 residents, city officials say.
"Part of what makes her successful is that she's true to who she is – someone who's likable and smart, someone who cares about Raleigh and has never met a stranger," said Damien Graham, Raleigh's communications director.
Hawthorne's hiring represents not just a more coordinated effort to engage Raleigh residents and customers online, but a change of philosophy in the public affairs office and City Hall. City leaders have placed higher priority on communicating with residents, the media and even each other.
New Battle Ground
You may remember the NYC fight over a proposed mosque in downtown. A Nebraska town is now experiencing a similar situation.
In immigrant Nebraska town, Muslims clash with city over downtown mosque
Lexington's long history with immigrants makes it an unusual place for what some see as a cultural clash. Ever since a meatpacking plant opened here in 1990, the central Nebraska community of 10,000 has been a magnet for Hispanics, Vietnamese and other immigrants seeking jobs and a better life.
The town, which is now 60 percent Hispanic, has long had a welcome center to help new arrivals get acclimated. Thirty-two languages are spoken at local schools.
"Diversity's not a new issue for this community," said Barry McFarland, a former school administrator who now helps run a family-owned winery in Lexington.
Transaction Wire
Some Arnold leaders surprised to learn city manager can hire employees
Civility erodes in University City politics
State of Kansas, City of Topeka executive power in spotlight over recent actions
North Miami Beach City Manager receives nearly 20 percent raise
Uber talks spur possible taxi law changes
Consultant finds no consensus on Fayetteville's city seal
Council is taking a strong role to protect the Stockyards
South Bay cities learning to embrace rather than fight disruptive technologies
February 27
Dream Ticket
If anyone wants to start a Super PAC for this ticket, I will not stop them.
KC Streetcar
Mike Ekey is raving about the KC streetcar. (We're looking into whether he's on the payroll for the streetcar.) Here's a short intro to the streetcar.

If you don't ride the streetcar when you're in Kansas City for the ICMA Conference, Mike will hunt you down and make you watch every season of Caillou. And, if you are crashing on Mike's futon during the conference, you are in especially big trouble.
Google Fiber
Every city (at least in the Portland area) seemingly desires Google Fiber to pick them. While Portland area cities wait with baited breathe, the ongoings in Louisville, KY could determine a lot about Google Fiber's future.
P.S: Props to the Google Fiber PR team. The company has managed to get the regular citizen, who most cities never hear from, fired up about demanding Google Fiber.
Washington Post: This city's fight with AT&T could shape the future for Google Fiber
The city of Louisville, Ky., has been bending over backward to woo high-speed services like Google Fiber to town. But now those efforts might have hit a snag as AT&T slaps the local government with a big lawsuit.
The telecom carrier is suing over a new city law, which was passed this month, that makes it easier for Internet providers to string their lines on utility poles. The law lets companies such as Google Fiber move other providers' equipment on the pole, in order to make room for their own.
But AT&T says the city government never had the power to write such a law.
Transaction Wire
Plano planning czar hangs it up after three decades of herding development
State oversight board punts on fate of ex-Flint city administrator
Sisters city manager Gorayeb placed on leave
Behind the scenes, debate about the exit of Sacramento's city manager
Council to consider Fruin for interim city manager
February 25
Boo, Boo…Ben Konop
My new favorite podcast brought this gem to attention – Relive One Of The Worst Booings In Political History.
During his campaign for mayor of Toledo in 2009, Ben Konop delivered a speech that became Internet lore. Appearing on the street where his mom grew up, he was booed, mercilessly, by a man sitting on a nearby porch. The video went viral, viewed 850,000 times on YouTube and lampooned by South Park. In the latest episode, Konop details that excruciating moment and how he moved beyond it.

Now Hiring
The City of Tigard, OR is hiring an Economic Development Coordinator-Temporary.
Damn Daniel
Loosen up New York Times…Damn Daniel is a funny harmless Internet sensation. This article is a waste of time so please don't read it – We Should Probably Have a Conversation About 'Damn, Daniel'.
Transaction Wire
Ron Carlee to step down as Charlotte city manager
Divided council fires City Manager at dramatic meeting
North Miami names finance director Larry Spring as its new city manager
Steubenville city manager spends first day on job listening
Citizen group wants Austin City Manager's performance review made public
February 22
What's Happening in North Carolina?
In September 2015, the Elon Poll showed Ben Carson as leading the Republican primary in North Carolina. This time around…not so much. The latest Elon Poll shows Trump and Hillary in the lead – Elon Poll: In N.C., Donald trumps the GOP but not Hillary.
Other interesting tidbits.
Why should you care? Well, you should love North Carolina especially North Carolina basketball. The other reason you should care is the Director of the Elon Poll is this week's guest on GovLove. Dr. Kenneth Fernandez, Elon Poll Director, gives us a behind-the-scenes look at polling as landlines become extinct. I made sure to let him know that I don't answer my cell phone unless I know the phone number. The only way to get my opinion (which I am sure pollsters are living for) is to ask me via email, Twitter, or text. I am not picking up my phone no matter what especially when I spy an "Unknown Number" or odd area code.
Candidate Confession
Hold onto your seats…I have another podcast recommendation. Candidate Confession is my latest fancy. (Don't worry the Axe Files will always be #2 to GovLove.) The podcast interviews politicians who have run for office and failed. Michael Steele and Tim Pawlenty are featured in the first episodes. Take a listen…guaranteed to make you run faster or drive faster.
February 21
Transaction Wire
Long Beach seeks study of $109 million in development tax breaks
Why Cedar Rapids? Firm to highlight city's selling points
Corruption-Ridden Texas City's New Woe Is Undrinkable Water
Annual State of the City presentation tries new approach
City administrator list narrowed to five people
Interim Burbank city manager looks forward to solving 'puzzle'
Lubbock's search for city manager on hold until after City Council election
Who Are You?
Teen Allegedly Posed As A State Senator And No One Noticed For Weeks
An Ohio teenager is facing felony charges after he allegedly posed as a state senator and gave a lecture to a high school class, duping school officials for weeks until the actual senator showed up.
February 20
Pair of #CityHallSelfies
Crave more #CityHallSelfie? Check out our Pinterest board.
City of Austin, TX submitted by Jeff Towery, City of Springfield, OR
City of Melissa, TX – Tyler Brewer
Rock, Paper, Scissors 
It's not quite rock, paper, scissors instead it's a draw of the cards. This is the sophisticated way that Nevada (appropriately enough) decides a tie at a caucus. I have read the arguments on the benefits of a caucus but I refute the notion that a caucus is a demographic approach to voting. I love politics and all that surrounds it, however, I wouldn't schedule in my Outlook calendar caucusing on a Saturday afternoon. And, if I tried, my kids would (and should) delete the event.
On top of that, I don't care to spend my time in a room full of strangers debate about flawed presidential candidates. (Note: I have never participated in a caucus.) I envision a caucus could become much like a council meeting where the groups that yells the loudest gets their way.
#CashMoney
Stockton, CA is back in the news and….it's not good.
In post-bankruptcy Stockton, a mayor and Erin Brockovich team up to scare people about water.
For me, the low point of the town hall meeting came during a long presentation by Brockovich associate Bob Bowcock, a water treatment engineer. Others onstage got 10 minutes to talk about the water supply, including a vice mayor who defended the city's system.
We Love Amanda
We love ELGL member Amanda Lamb. Why? Well, she is a Knope of the Week recipient. She is a leader in the PSU MPA alumni association. She produces incredible audits. She stands up for what is right.
I normally enjoy my Saturday morning drinking coffee, getting bossed around by my kids, and watching ESPN College Game Day. Today…not so much. My blood is boiling after reading about how Amanda was railroaded for doing her job. Link: Multnomah County Sheriff Dan Staton Laid Off Analyst Who Wrote Report Showing Higher Use of Force Against Black Inmates.
Here's a few excerpts which will ruin your Saturday morning routine.
Amanda Lamb actually lost her job because she had, only days earlier, produced a report showing that Staton's corrections deputies used force disproportionately against black inmates in Multnomah County's jails.
Over the course of 2015, Lamb prepared two reports as part of a departmentwide evaluation Staton requested early in the year.
"It certainly raises questions," Marshman says of the timing of Lamb's layoff. "It seems more than a coincidence." Within two weeks, Ritchie met with Staton to discuss the results of the use-of-force study. During that meeting, Ritchie cited the quality of Lamb's work, in an effort to restore Lamb's job.
These incidents are why we lose talented professionals in local government. Whether it's Amanda or others, we need to show our support for those who are faced with the politics of local government. Send them an email, invite them to coffee, tweet at them….do something to share you care. Don't be that person who sits idle thinking that others are offering support. Don't be lazy.
This Is How We Do It
Finally local government is catching on to the rap game. The City of Durham, NC went old school with its State of the City by invoking the classic rap "This Is How We Do It" by Montell Jordan. (Oh memories of high school spring break.)
My lingering question is when a local government will step and incorporate Dre or TuPac into a video. Step on up, you know you want to.
Local Government Can Be Fun
Maybe this is the start of a movement where local government begins to humanize itself. In last couple of years, local governments have been more willing "to go where the people are" and drop the stale press release headlines in favor of human-like interaction.
Hold Up, Wait a Minute
Before we lavish too much praise on local government, we take a minute to acknowledge that a San Bernandino County employee might have screwed up after the terrorist attack in December 2015. The Apple vs. FBI headline has been popular in past days but it appears this could have been avoided if this hadn't happened,
But according to Apple, attempts at getting more updated versions of an iCloud backup from that iPhone 5C were thwarted by a San Bernardino employee within the first 24 hours of the investigation.
That employee reset the iPhone's iCloud account, which essentially creates an entirely new phone. Once a password is reset, any automatic backups associated with that account won't take place until the new password was entered, and that password is separate from the passcode on the phone. The only way to enter in the correct new Apple ID password would be to first unlock the phone with the passcode.
The problem, in this case, is that the phone in question was also manually locked with a passcode known only to Farook.
As a result, the act of resetting the Apple ID password associated with Farook's account prevented any chance that the phone would perform an auto-backup again.
Hometown Hero
Harper Lee passed away yesterday. The New York Times takes a deep dive into her hometown Monroeville, AL, population 6,300.
February 18
Your Daily Cry
Kent, Kent, Kent…who are you supporting for President? I am asked this question at least once a week…so much interest in my decision…will it sway the election…it might…Regardless of who I support, I will not be contributing any money. I did that once and learned my lesson.
One of the more mainstream candidates is John Kasich and he provided my daily cry with this video. Take a look:
Watch this incredibly emotional moment during a John Kasich town hall
What Email?
France may be onto something. The country is considering freeing workers from their email collar. France may give workers right to ignore emails at home.
The French government is getting ready to propose a new rule next month that would give workers the "right to disconnect" from their emails and smartphones when they're out of the office.
Twitter Bio
I love a good Twitter bio, unfortunately, I don't see too many. I stumbled upon an exception today. Here's the Twitter bio of Union City, CA.
Official Twitter account repping the City of Union City, CA and run by real people, not robots. If there's an emergency call 911; don't tweet at us. Obviously.
Give'em a follow.
Slack Webinar
Chris Maddox, Seneca Systems CEO, accomplished the impossible today. He managed to present an interactive and interesting webinar with an audience that was completely muted. We learned mainly about Slack but we also heard about Chris' AOL screen name (which he refuses to reveal), the Bitmoji craz, and the Golden State Warriors (although no James Michael McAdoo mention).
Why is Slack relevant to local government? Slack solves the long-running issue of internal communication within cities. Most local governments are over reliant on email, internal websites, and good ol' fashioned bulletin boards. Slack brings local government into 2016 by providing a solution for project management with a local government. For example, Macon-Bibb County Public Affairs uses Slack for their communication.
Outside of local government, you can read about Bernie Sanders' campaign's use of Slack in this Politico article – Bernie's Army of Coders.
Transaction Wire
Six finalists named for Battle Ground city manager position
City council approves Sculley's raise and contract extension
Petersburg council holds special meeting as citizens call for city manager's firing
Coral Gables considers replacement after departure of assistant city manager
City manager would have clear responsibilities
Fort Smith Leaders To Pick City Boss Finalists
Tiny house living situation challenges city council
Reports: Indicted Crystal City mayor jailed after disrupted council meeting
February 17
Life Saver
The Atlantic highlights the efforts of the San Bernardino Library,
Like all of San Bernardino, the public library was hit hard during recession of 2008. Before 2008, Ed Erjavek, the library director told me, the budget, which is allocated by the city of San Bernardino, was $3.5 million, and it supported a full-time staff of 31. Today, the budget is $1.5 million, and it supports a staff of 10. One result is that the library open hours have fallen from 54 hours.
Transaction Wire
Ann Arbor considers offering more money to attract next city administrator
Winning the lottery: City Council's new commenting policy draws controversy
Dubuque City Council Members Suggest Cutting Salary Increase
Citizens should get in involved in city budget process
Berkley narrows city manager candidate pool to four
Despite adding expense, city manager could bring savings
Memo demands employees notify City Manager of all communication with City Council
Decatur police chief sues city manager, city
February 16
Tweet! Tweet!
Jeb Bush has set Twitter afire with this tweet.
'America': Jeb Bush publishes one-word tweet with photo of a gun
Jeb mocked on social media after gun tweet
PlaceSpeak
With the growth of ELGL, we've had the opportunity to talk with other influencers in the local government arena. This morning, we connected with Colleen Hardwick, founder of PlaceSpeak. Colleen created PlaceSpeak as part of her Ph.D work. Her work stemmed from wanting to solve a common engagement problem – reaching beyond the small vocal minority. (Kudos to the small vocal minority for caring and sharing their voice.) Elected officials are often left making decisions without having a deep understanding of how your next door neighbor feels about a new park or new street maintenance fee. Link: Tradition of civic engagement continues with PlaceSpeak
In learning about PlaceSpeak, I noticed a few similarities to NextDoor but also noticed that PlaceSpeak reaches deeper than NextDoor. You can connect with neighbors in PlaceSpeak while also expanding your interesting to a larger geographic area. You can set up a PlaceSpeak account that notifies you of all things government – local, state, and federal. You will be the first to know about a proposed zoning change, an upcoming ballot measure, or road closure.
PlaceSpeak for Participants: 30 seconds from PlaceSpeak on Vimeo.
PlaceSpeak is heavy into facilitating a dialogue for all stakeholders. You are encouraged to comment on the discussion board. (Anonymous comments are not allowed.) Real-time mapping is effectively used to create a quality visual for the topic being discussed.
PlaceSpeak, birthed in Vancouver, BC, has developed a worldwide presence. ELGL is test-driving PlaceSpeak as a vehicle for connecting our membership. Shoot me an email if you are interested in trying out PlaceSpeak.
Transaction Wire
Prescott city manager: more staff cuts needed in FY 2017
4 finalists named for Thief River Falls city administrator job
Don't second guess staff, say Fairfield council conduct rules
Grover Beach city manager talks about accomplishments ahead of retirement
Tony Konkol to be named next Oregon City manager
Ethics Pledge Flap Is Latest Chapter in Santa Ana City Hall Drama
'Get these projects done': City officials talk 'short list' for Aiken's strategic vision
February 14
Deep in the Heart of Texas?
Where Are You?
Thanks for your interest. The Wyatt clan is celebrating dead and alive Presidents by vacationing in Seabrook, WA. It's a movie set-like planned community. Everything is perfect – the houses, Gnome village, beach, zip-line, and wine shop. The only visible scar is the various wires and pipes that haven't been buried yet and suddenly appear when you're walking on trails. (I haven't tripped on one…yet.)
While Seabrook is dubbed a romantic community, the only romance happening is Michael Jordan slapping his big paw on me while he naps.
Read more about Seabrook – The Ancient Craft Of Building Towns and Washington Outpost Draws Those Hungry for Slap of Sea Spray.
Transaction Wire
Professional manager an idea worth considering
Consultant: Fees don't cover full cost of city services
The business of building community
Jamie Matthews' post Super Bowl flight incomprehensible
Tybee officials work to improve ethics ordinance, procedures
New Springfield website promises better customer experience
February 13
Taste of the Rockies Heads to NW
Congrats to ELGL member N. Zach Ratkai who is transitioning jobs from the City of Evans, CO to the City of Richland, WA. Zach is a Colorado native and has lived in this region of the state since 2000. A graduate of University of Northern Colorado in Greeley, he has previously worked in land use in both Larimer and Weld counties.
He'll have the pleasure of working with one of ELGL's best Jon Amundson, Richland assistant city manager.
Scalia Passes
Breaking news – Supreme Court justice dies in his sleep, sources say. Learn more about Scalia in this 2013 profile.
In Conversation: Antonin Scalia – On the eve of a new Supreme Court session, the firebrand justice discusses gay rights and media echo chambers, Seinfeld and the Devil, and how much he cares about his intellectual legacy ("I don't").
And, if you are thinking the Supreme Court is aging, you are correct.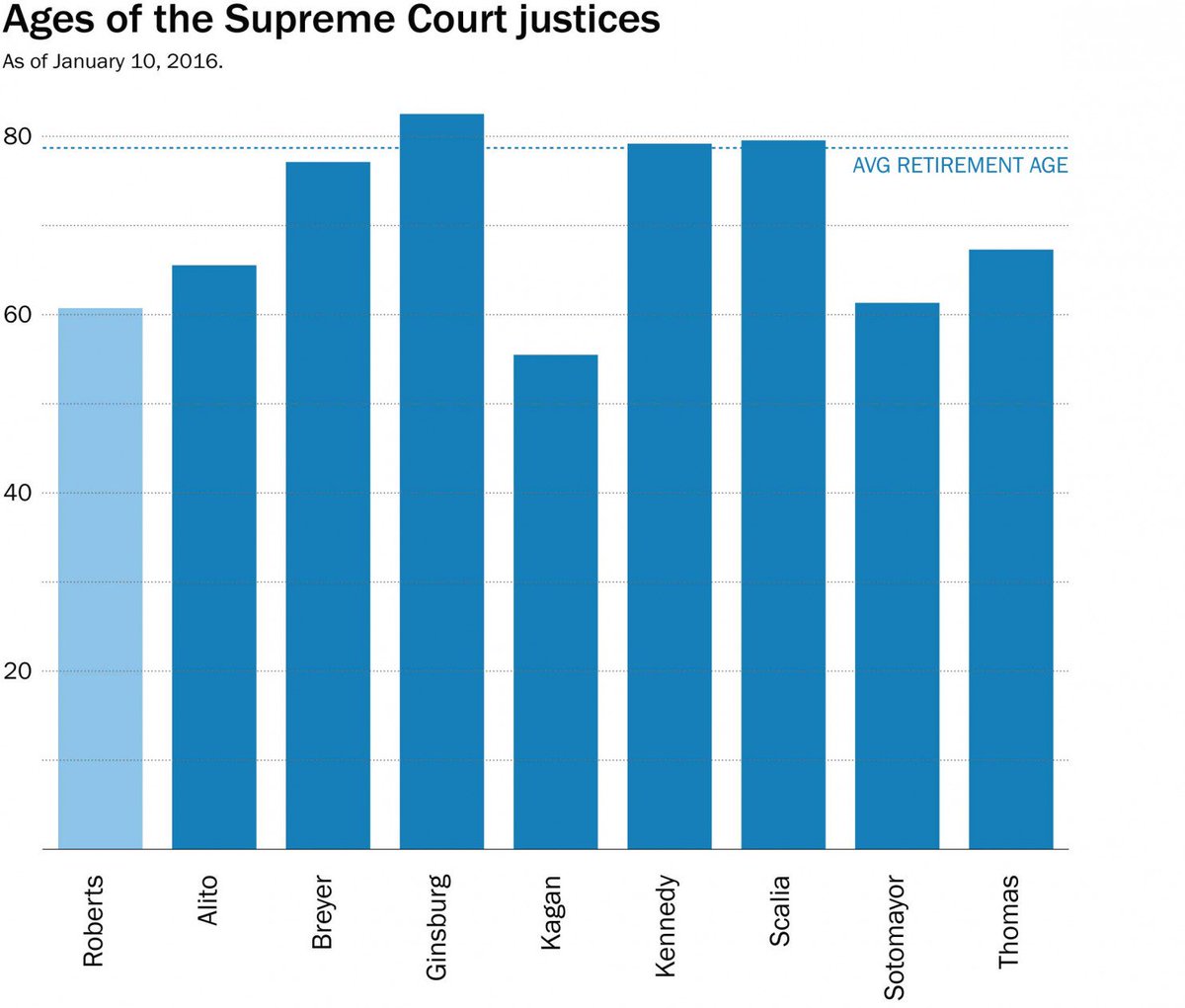 It just so happens that a Republican debate is scheduled for tonight at 9:00 PM EST/6:00 PM PST. I might be cancelling our dinner reservations. Don't tell my Valentine.
Transaction Wire
Largo city manager search narrowed to 2 finalists
City of Ashland, KY appoints interim City Manager
Griffith out as Scio's city manager
Panama City Beach Manager Gisbert to explore inshore snorkeling program
Findings of city's ethics investigation to be released in two weeks
City worker fired over messages regularly texted with manager
February 11
Hail to the Chief!
GovLove welcomes a president to the show. Pat Martel, ICMA President and Daly City (CA) city manager, is interviewed by the smartest two interns that we know Roger Gonzales and Mark Yager. Keep your finger on the refresh button to listen to the show when it goes live tomorrown.
Pop-Up
Here's a novel idea – Could Pop-up Social Spaces at Polls Increase Voter Turnout?
If you make voting fun, will it encourage people to cast their ballots? And once people are at the polls, can you keep them there, and get them talking about what they want from their local and national politicians? Those were some of the questions that designers at the Long Beach, California-based studio City Fabrick were pondering when they came up with the idea for Placemaking the Vote—their very own "kit for creating temporary pop-up social spaces at voting polls in historically low voter turnout areas."
Congrats!
Pam Weir is the new Assistant to the City Manager in Goodyear, AZ. She'll have the privilege of working with one of ELGL's best Christian Williams.
Cards Against Urbanity!
Over drinks and dinner, ELGL had the privilege of meeting with the co-creators of Cards Against Urbanity. A few fun facts about Cards Against Urbanity:
The game was created at a bar while the co-creators were going through personal issues.
Cards Against Humanity approved the idea as long as Cards Against Urbanity was not used as a for-profit game.
Cards Against Urbanity: the card game for horrible places.
Cards Against Urbanity was only allowed to have one production run.
Cards Against Urbanity was funded via a Kickstarter campaign. 818 backers pledged

$28,833

to help bring this project to life.
You can print the cards for free.
There is a Knope of the Week card in Cards Against Urbanity.
The dynamic duo is working on a follow up to Cards Against Urbanity that will change the way planning is communicated in schools and communities. Follow City Design Cards for the details.
You can meet the co-creators tonight – Events: Cards Against Urbanity with Lisa Nisenson.
To find out more, follow Lisa Nisenson and Sarah Lewis on Twitter. Lisa and Sarah bring an incredible energy and creativity to the local government arena. The pair is full of ideas on how we can make local government a more desirable profession.
Love Urban Planning and Board Games?
One Year Later: What has Cards Against Urbanity Taught
February 10
Transaction Wire
Santa Clara council starts to replace mayor, but retains city manager
Petersburg mandates some new employees must live in the city
City manager slammed by county commissioners
Listening and learning: Watkins adjusts to city manager role
Mayor: Ferguson ready to take on Justice Department
Father's Day Comes Early
Let's take a minute to acknowledge that dads are not bumbling idiots who can barely change their own clothes. The Huffington Post writes the article that I should have written – Dumb-Ass Stuff We Need To Stop Saying To Dads.
We need to stop talking about dads like they're an inept accessory to parenting.
I hear this stuff all the time, and my husband hears it, too.
Like the time we were at the park and our son was dressed in mismatched shoes and a crappy old t-shirt covered in snack stains.
"Looks like Daddy dressed you today!" came a well-meaning comment.
Newsflash: I dressed him. And I did a terrible job, which is the norm. When his dad dresses him, he looks like a Bonds catalogue kid.
Instagram
So far the best part of my week has been Instagram's new feature that allows users to toggle between multiple accounts. Link: Instagram officially rolls out support for multiple accounts. I know what you're thinking, I live a pretty exciting life.
While we're talking about Instagram, you should head on over to the ELGL Instagram account. It's amazing!
Hippity Hop
From the New York Times: "DeJesus set aside those normally staid moments in between the tumbling to whip, nae nae, hit the quan and perform other hip-hop dance steps."
February 7
Transaction Wire
Gladstone, other Oregon cities, facing millions to replace failing infrastructure (photos)
Petition drive for government change gains momentum
Departing Aberdeen City Manager Doug Miller looks back on 10 years, ahead to Ocean City move
Fort Myers city manager finalists: How did they get here?
City-made video earns Burbank a Golden Mike award
Google Fiber's Austin rollout trudges onward
Many top managers have left city
Craig Malin: A conversation with Seaside's new city manager
Incoming city manager shares more about his plans for Lawrence
Wake Up, Wake Up
Sunday! Sunday! Sunday!
It's the best day of the week for drinking tons of coffee and reading newspapers (online). The Wyatt household discontinued our old school newspaper subscription years ago.
Now, that I've downed some French press coffee and Toasted O's (generic Cheerios), here's what you should be reading this morning.
When State Control Damages a City 
Amid water crisis, many desperate to escape Flint but lack the means to do so
Residents in the Michigan city have lived for years under some of the worst conditions in urban America. For many, the catastrophe of a water supply that may be poisoned appears to be the final insult. The old and poor, especially, are stuck.
Do Oregonians really want housing that's affordable? (OPINION)
Today, we have a crisis. But if 10 years from now we're still lamenting the inability of low- and middle-income Oregonians to secure stable housing, it will be because we chose to have a smaller region designed for the wealthy instead of a larger one of shared prosperity.
Sup' Bro'
You Missed the GOP Debate?
What is wrong with you? I flipped over to the debate during the second half of the UNC/ND basketball game. The debate was so bat sh$t crazy that I could not turn away. Chris Christie TKO'ed Marco Rubio less than 5 minutes into the debate. Ted Cruz talked about freshman orientation at Jihidi University; Trump scolded the audience for making noise; and candidate introductions were a complete cluster which is summarized beautifully by the Washington Post. I guess Rubio, Bush, and Christie scored points for hearing their name and walking onto the stage. The rest of the candidates not so much, poor Kastich didn't even get introduced. How does that happen?
Rap Off
Two more reasons that rap songs shouldn't be created around NFL teams. After the Bears' released the Super Bowl Shuffle, the President of the United States should have issued an Executive Order against NFL-team oriented raps.
Panthers and Broncos released equally horrible efforts. I hope the game is better than the raps.
My feelings are summed up by one of the comments below the video, "This is why I hate being white."

 
My Former Celebrity Girlfriend…
Resee Witherspoon dropped this gem on Twitter last night.
February 6
Freakin' Weekend
It's Superb Owl weekend. Are you ready? Are you ready to eat too many wings, random dips, and loaded potato skins? Since you asked, I am ready. I don't care who wins although I predict one of the teams will win in a blowout.
I got a head start on #SB50 by lining up my daughter's My Little Pony collection into various formations last night. I must say this is a great way to pass the time when surrounded by ponies, fairies, and princesses. It's good that I didn't have too much time with the pony collection as my mind quickly raced to which ponies would be best at which position, which NFL player do they compare to, and the upside of each pony. Basically, I am a step away from becoming a brony.
If I had been able to rewind 30 years I would have lined up the ponies on my electric football field. Anyway, I think I have shared too much.
In an attempt to sober you up before you crack the first Milwaukee's Best tomorrow, you should read this article about a former football great. Link: Willie Wood Made the Most Memorable Play of Super Bowl I. He Has No Recollection.
Speaking of Milwaukee's Best, lawyers appear most susceptible to the magic juice.
Death Wish Wins Super Bowl
Death Wish, that's Death Wish Coffee, has won the lead up to #SB50. The small company will air an ad airing during the big game. The rapidly growing popularity of Death Wish has "experts" wondering if Death Wish is equipped to handle the business.
Dabbing = Done
Please say it's true. I am 37-years old so maybe that's why I haven't caught onto the dabbing phenomena. I rank dabbing below Tebowing, planking, and every other dance mentioned in this Washington Post article.
Transaction Wire
De Soto residents speak out against termination of city administrator, conduct of council
SAN BERNARDINO: New city manager begins Monday
Report: Coral Gables city manager mismanaged nearly $1 million while overseeing Hollywood
Crystal City mayor, city manager arrested in public corruption raids
After 41 years, Spanish Fork says goodbye to its city manager
February 3
'Sup Bro'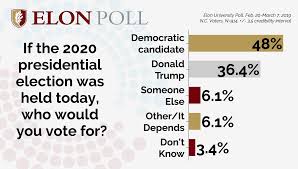 I should not enjoy the defacing of property but the creative folks in San Francisco leave me no choice. A group of snarky, crafty residents are wrecking havoc with the big, bad NFL.
Welcome to "Superb Owl 50."
San Franciscans who aren't exactly thrilled with the NFL taking over their city before the Super Bowl are showing their displeasure by playing a game of Super Bowl Jumble.
Locals have been rearranging the decals on the massive Super Bowl 50 installations throughout the city, changing "Super Bowl" to read "Superb Owl," "Up R Bowel," "Sup Bro" and, of course, "Oops."
Digital Divide
Kansas City takes a huge step in bridging the growing digital divide.
West Bluff's 100 homes are part of a public housing development, and they're getting $0 Fiber as part of Google's commitment to bring Internet access to disadvantaged Americans, part of the ConnectHome initiative spearheaded by the U.S. Department of Housing and Urban Development.
Transaction Wire
Iowa City Council could appoint Geoff Fruin to interim city manager
Lynchburg seeks public input on city manager recruitment profile
Santa Ana city manager's contract extended, but not without questions
New city manager search picks up steam
February 2
New Members…
That's right! ELGL continues to grow. Welcome to new members: ZoomGrants (organizational member), Amber Terrasas, City of Albuquerque, NM, and Danielle Lee, San Mateo County, CA.
Job Opening! Job Opening!
Economic Development and Marketing Manager, City of Strasburg, VA
Senior Economic Development Specialist, City of El Paso, TX
Bold or Segregration
The University of Connecticut is creating a 'blacks only' living space for students.
"Faced with alarmingly low graduation rates for black males, the University of Connecticut is trying something it calls bold — and critics call segregation."
Iowa Caucus Recap
I would never want to be a presidential candidate, although I am a bit intrigued after reading about all the pizza joints visited by the candidates. Back to reality, if you ever think about running for president, read this depressing account about Rick Santorum's campaign.
"Please, eat the pizza," he says at one point, before catching himself. "Oh, I suppose it's probably cold now." He's still a practiced retail campaigner: He makes sure to give every questioner his full attention and an impressively complete hearing, no matter how nonsensical or confused the question. He's good at it. But the fire isn't there, and he has to know it.
Before we leave the topic of the Iowa caucus, we have to take a minute to remember Howard Dean's moment of zen.
She's Crafty, She's Just My Type
Thinking about breaking out the sewing kit? Here's a pattern for you.
There's An App for That
Apple to the rescue…
"The app, called SafeWater Flint, lets users push a button labeled "Find Safe Water" before directing them to the nearest government-managed aid stations based on the phone's location data. The app also shows what kinds of resources each station offers, and what hours the stations are open."
If you don't have an Apple device, then you are SOL.
Cash Your Checks
We start this month the way we do every month.