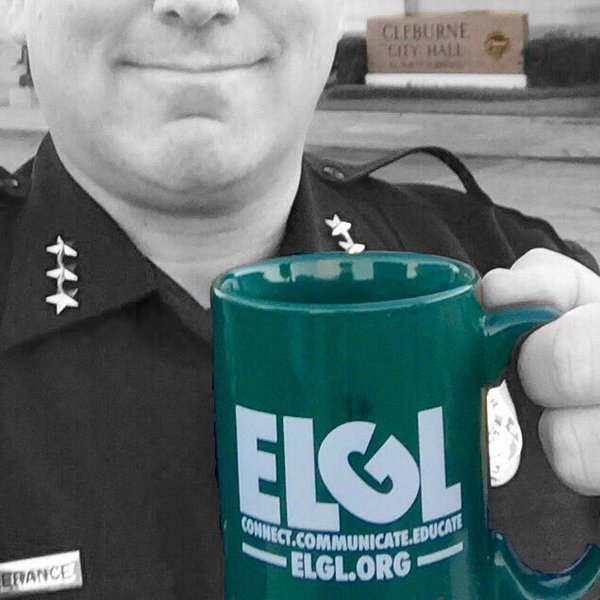 The ELGL and SGR Futures Forum debuts on December 4. Registration is free for ELGL members; $100 for non-members. Leading up to the forum, we'll highlight the attendees. Here's the guest list.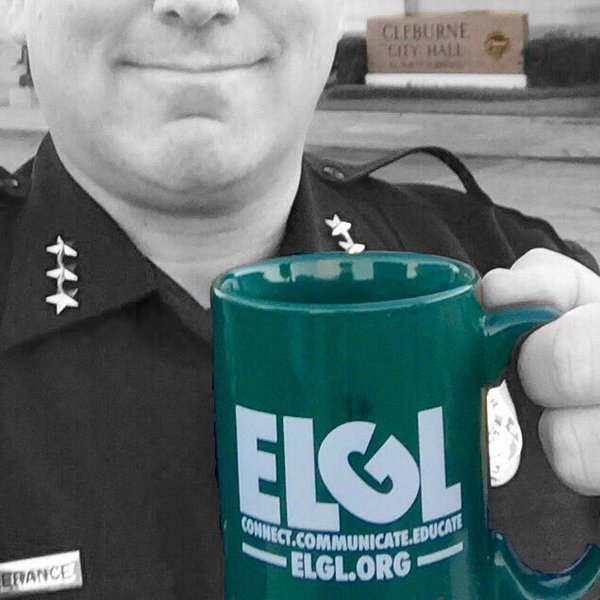 Robert Severance III is the Deputy City Manager and Chief of Police in the City of Cleburne, TX. He holds Texas Master Peace Officer and Instructor certifications, a Master's Degree in Professional Development, and is a graduate of the FBI National Academy. Rob is the author of the ELGL article #LocalGovSolutions: Mapping Technology Enhances Public Safety.
(Complete the following sentence) If I had one free hour each day, I would…. think about enrolling in a doctoral degree program.
If you could create a local government super hero, who would they be?

Already done. Her name is Leslie Knope.
(Complete the sentence) The one sentence that I'd like to hear from my boss is…. "You have the best people working for you."
If you could choose three new benefits that your city currently doesn't offer, what would they be?
Employee wellness clinic
Partnership with a university to provide on-site classes
Job exchange program
Almost made the list: A soft serve ice cream machine in the break room
Name three public organizations other than your own that you admire.
City of Grand Prairie, Texas – (my previous employer) for implementing the Raving Fans customer service program, Grand Prairie Management Academy, and Investing in Leadership Enhancement and Development (iLEAD) mentoring program.
City of Irving, Texas – (my spouse's employer) for implementing Lean Six Sigma and receiving the Malcolm Baldrige National Quality Award.
City of Plano, Texas – for implementing the Management Preparation Program of Plano (MP3). Also, Plano City Manager Bruce Glasscock is a former police chief and past president of the International Association of Chiefs of Police.
(Complete the sentence) My ideal Saturday morning is… spent with my family.
Other Attendee Profiles