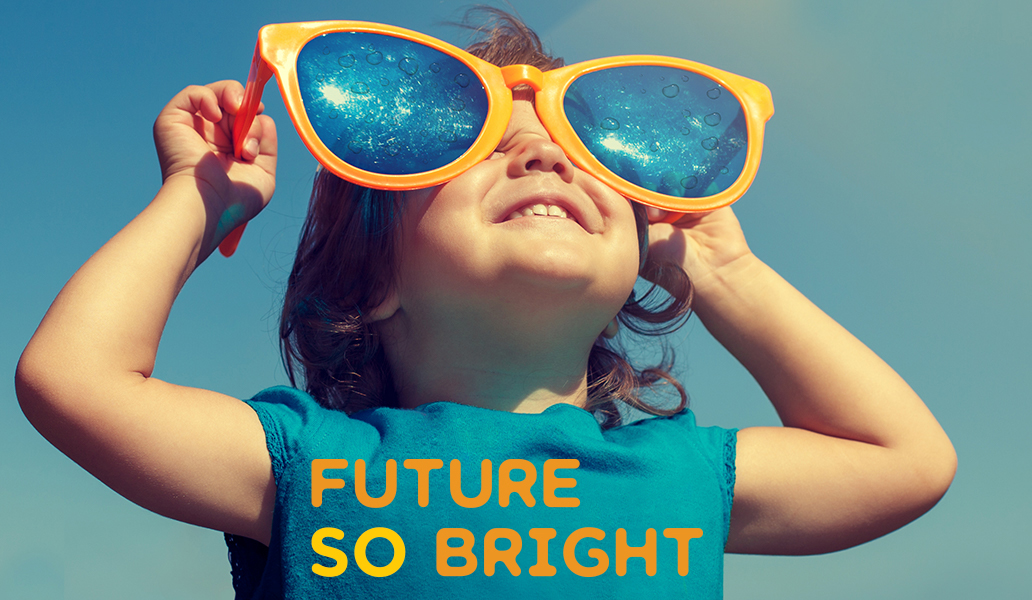 Today's Buzz is by Meredith Reynolds, Deputy City Manager for Recovery for the City of Long Beach. Follow Meredith on
Twitter,
LinkedIn
, and
Instagram
.
What I'm Listening To:

Part 1
&
Part 2
of the Questlove DJ set in tribute to the 30th Anniversary of A Tribe Called Quest's first album & Qtip's 50th Birthday
What I'm Watching:
Just finished season 2 of
Black Spot
, a
French-Belgian thriller about a small isolated fictional town with a murdery past and surrounded by a spooky forest with a mind of it's own. 
What I'm Working On: Preparing several collaborative speaker proposals for the upcoming #ELGL22 Conference! Reach out if you're interested in a participating on panels related to negotiations for women or vulnerability as a women leader.
---
As a young undergraduate majoring in Public Administration at California State University-Chico, I read Preparing the Next Generation: A Guide for Current and Future Local Government Managers. Prepared in collaboration with notable California local government leaders (*Jim Armstrong, Audrey Seymour, and Rod Gould are a few I had the opportunity to cross paths with in my life), this pivotal document kicked off with City Manager Frank Benest's manifesto calling all local govs to action to develop the next generation of local government talent who would be necessary to step in behind retiring baby boomers to capably take the helm of local governments across the state and country. These local gov leaders were talking about me!!! Through what I'm sure was years of collaborative work, this comprehensive document created the recipe for cities and local government professional organizations to successfully develop the next generation of talent.
And for any aspiring local gov leader paying attention, they laid out a roadmap to positioning one's self to be the next generation. 
For someone destined to work in local government, the pinnacle of one's first job in the industry seemed to be snagging a coveted spot among one of the nation's local government apprenticeship programs. These programs, often set up by a municipality to bring in fresh new talent to build their future workforce, were designed to provide a crash course in local government operations, political dynamics, and community context. This aforementioned document provided a handful of case studies highlighting these programs and I paid close attention. As a graduate student getting my Master in Public Policy and Management at Carnegie Mellon University, I spent many a snowy Pittsburgh day in the basement of the Heinz School building stalking local gov apprenticeship and fellowship opportunities. I carefully strategized my applications and was ultimately selected to join the City of Long Beach's Management Assistant Program, the longest-running nationally ranked municipal management development program in California. 
Upon joining the Long Beach Management Assistant Program, I experienced a unique and fulfilling one-year fellowship consisting of high-priority projects, engaging Department rotations, professional development and training opportunities for career and personal growth, and a built-in network of alumni and events. As a part of a cohort of four, the Management Assistant Program was an intense and full emersion in local government filled with challenge and excitement, meaningful opportunities to explore different career options all while performing real-world work in local government where I gained the knowledge and skills to be an effective local government practitioner and make a difference in my new-found Long Beach community. I rotated to assignments in the Departments of Development Services, Financial Management, Human Resources, and the City Manager's Office and was a highly valued integral player on high-priority projects such as the Permit Process Optimization Project (brought on a new permit system still in use today), Performance Management Initiative (that has since evolved), establishing the Sustainable City Commission (I later became the City's first sustainability coordinator), and creating a New Employee Orientation program (which is still used today) among other efforts.
And while I'd normally say "and the rest is history", I now get to be an integral part of that history – as the Deputy City Manager, I now oversee the Management Assistant Program that gave me my start.
Being the Program Manager is something I take very seriously and feel so much responsibility for getting right. I get to live the best practices that Frank Benest and others so carefully laid out for the future of the local government profession. And I get to learn and adapt these best practices to today's generation while being reinvigorated by eager, earnest, and talented fellows in the process. 
And I can assure you – the local gov kids are alright. 
Here are a few observations about this generation of future local government leaders that make me squeal with excitement: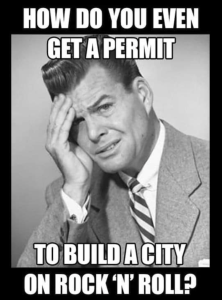 They are inquisitive and introspective. They are insightful, have next-level inquiry abilities, and easily evolve their abilities upon learning new information. They use this to level up their knowledge and experience and often advance through what took other years to achieve. I was often told that I wasn't ready or had to wait my turn, until I checked all the boxes of skill mastery before someone "took a chance" or allowed me "to be trusted" with a political, public or high-profile assignment.
Hot take: Find ways to position these employees to be your next supervisor, project lead or manager, and foster advanced learning opportunities – they are ready and they can handle it.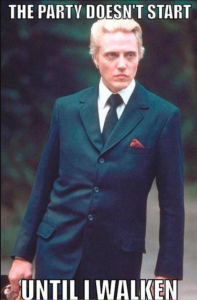 They have a strong sense of self-worth. They know who they are and are looking to the organization to value what they bring to the table. I faced the sometimes overt but often subtle and unspoken pressure to fit a certain leadership mold and struggled quietly with what it meant to infuse my personality/style/lived experience in my work. Getting ahead meant assimilating to behave like those who were "successful" who came before me, which didn't always resonate with me. I also didn't see as many examples of local gov leaders that looked like me (women), which wore down how and what I valued in myself and has taken years to retool.
Hot take: Celebrate individuality and cultivate the amazing humans that have found their way to or chosen local government as their calling or career and give them opportunities to shine for who they are.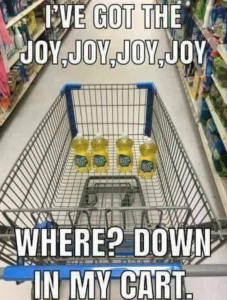 They seek joy in their work. They expect feelings of enjoyment, meaning, and impact in their work. For them, this is how they define success and a career step worth taking. Ingrained in me was that this career certain work was necessary to gain experience with no expectation that it should make me happy or that I should enjoy it. But if I wanted to enjoy the work, this was something I had to cultivate on my own and was not the responsibility of the organization.
Hot take: Organize the work and create work assignments that allow for meaning, impact, and joy. If you don't know what this looks like, ask these staff members – they have it already worked out in their heads.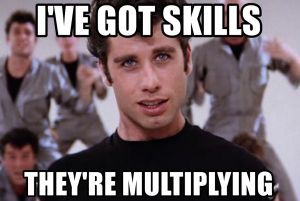 They have strong social-emotional and cognitive skills. They are observant and can read the room. They are expressive while also being reflective. They can problem-solve in ways my brain is still learning how to do. There was little talk of social-emotional skills as I came up in my career and anything related to emotions was discouraged in the workplace (unless it was typical of a type A personality like high achievement, competitiveness, and impatience).
Hot take: Ask them what they see. Listen to what they say. Use it as one angle to inform your perspective and decisions. They are seeing things you don't.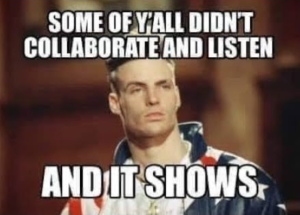 They don't know how to not collaborate. They fundamentally believe they need others to do their work and they are right. Even their individual work will be reviewed and approved by someone else and they want those people involved from the beginning because they've experienced that this makes their performance and deliverables better. There were many examples in my early career that were framed in what one could do to take credit for the group's work to propel themselves. Many from that era that subscribed to this way of thinking are still behaving this way and it's easy to spot because their staff morale is abysmal, they are not favored to work with, and their outcomes almost always fall short.
Hot take: Put these employees at the helm of important group work and watch them do their thing. This is particularly true of process designs or the creation of user interfaces because they are also not mired in the bureaucracy yet.
Maybe someday these will go in my manifesto…or maybe just in the next chapter of the Preparing the Next Generation playbook. If we are paying attention, these are some of the next lessons to be learned to have this generation find their calling in our local government industry.
As the 2021-2022 cohort closes out their Management Assistant Program fellowship at the end of June, I'd like to introduce you to each of these amazing and talented local government professionals and exceptional humans: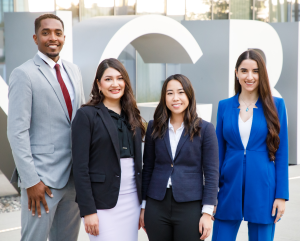 And the 2022-2023 Long Beach Management Assistant cohort began on Tuesday, June 21, and I'd like to introduce you to the three newest local government recruits who would benefit from getting to know the wonderful ELGL network. Please connect with them and say hello!
*Footnote: "Yo-Ho Man" Jim Armstrong who for a time was the city manager of my hometown/my dad's boss, and coincidentally a fan of Disneyland's Pirates of the Caribbean, would sing the "Yo-Ho" song to me as a kid when I visited City Hall which I thought was very funny! During my time as a Coro Fellow in San Francisco, I got to work for the sharp Audrey Seymour at the City of Menlo Park –  she sponsored my Coro Fellowship capstone project related to City employee engagement – total fangirl! And most recently, I got to learn from the wise Rod Gould as I pursued a Certificate in Civic Engagement from the Davenport Institute for Public Engagement and Civic Leadership at Pepperdine University.