Today's Buzz is brought to you by Maggie Jones – Connect on Twitter and LinkedIn!
***
Like many parents, I've been doing the COVID work-from-home shuffle: good intentions paired with a healthy dose of "I'll allow it," and the ever-inquisitive, slightly sarcastic "are you bleeding?" Conference calls and meetings are delicately scheduled around false hopes and bribes in an effort for the receiving end to think, "Wow! She's really got it together."
Much of today's weekday gratuities include snacks on demand and a movie, perfectly timed with 10-minute lead time to pick up the toys in the (Zoom) background and five minutes of negotiating (read: Mommy needs to work to purchase your payola.) There are certainly choice favorites; my youngest son prefers Frozen II and my oldest son currently has Trolls: World Tour on repeat. As (mom guilt) movies became part of our regular WFH routine, I began picking up on little kernels of wisdom that most certainly apply to local government work in today's – wait for it – new normal.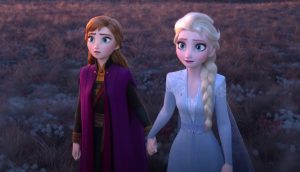 "All one can do is the next right thing." – Anna,
Frozen II
Have you been struggling? I sure have. In all the things! Work. Home. Friendships. Staying focused. I screw up and make mistakes. I often feel like I'm letting everyone in my web down in one way or another, but it doesn't have to stay that way. Afterall, "all one can do is the next right thing." Maybe this is (not) hitting "send." Maybe this is putting the phone down. Maybe this is writing the contract you've put off for a week. Maybe this is saying, "I'm sorry." Whatever it is, make it count.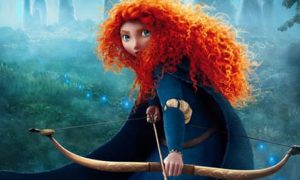 "Our fate lives within us. You just have to be brave enough to see it." – Merida,
Brave
I poke holes in things: ideas, projects, plans, donuts. Always have, always will. "The way we've always done it" is a dangerous phrase, especially now. But it can also be oddly comforting to the change-averse in times of uncertainty, which are already fluid. That said, there has never been a better time to try something different, whether a program, process, or idea. Further, not trying may cost us much more than funding; not trying may cost us lives. This doesn't have to mean throw out the old completely, rather it can also mean to build upon what we know. We're gathering more and more data every day, so find the courage to use it.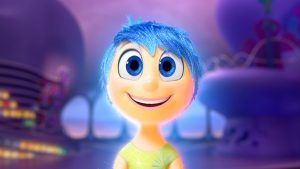 "Oh no! These facts and opinions look so similar!" – Joy,
Inside Out
COVID. Racism. Inequity. Health disparities. Global warming. Schools reopening. Affordable housing. Evictions. Homelessness. Policy. What people living in the suburbs want (hint: not that). What to pick up for dinner. What color cup to use. Everyone has hot sports opinions about these incredibly complex, personal, human challenges and they may not always feel comfortable to change them even when given new information. Instead, I invite you to have the courage to change your mind. It will open up doors for you that you never knew were closed.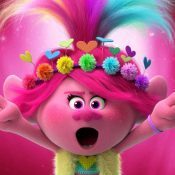 "You have to be able to listen to other voices, even if they don't agree with you. They make us stronger, more creative, more inspired." – Poppy,
Trolls: World Tour
Read that one again. Even if they don't agree with you. Public sector work is too important to live solely in an echo chamber. Unfortunately, especially during times of crisis, listening to different voices can be really, really hard. What if you don't have it all figured out after all? What if your brilliant idea isn't so brilliant after all? The ego can be an unfortunate barrier. Just ask Adam Grant. We need these other voices to help us figure it out and preferably sooner than later. So, ask your colleague, dust off that stakeholder map, and ask for help.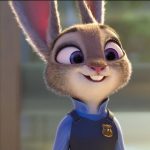 "Real life is messy. We all have limitations, we all make mistakes, which means – hey, glass half full – we all have a lot in common. And the more we try to understand one another, the more exceptional each of us will be. But we have to try. So no matter what type of animal you are; from the biggest elephant to our first fox, I implore you – try. Try to make the world a better place. Look inside yourself and recognize that change starts with you. It starts with me. It starts with all of us." – Judy Hopps,
Zootopia
Drop the mic, Judy Hopps.
We're all in local government for one reason or another. Maybe you took the internship before fully understanding the situation (whoops). Maybe you just needed a paycheck. Maybe you've known you wanted to be a public servant your whole life. Whatever the reason you're here, we're glad you are. These – wait for it – times of uncertainty are local governments' time to shine. We deal with complex challenges every single day in our work; COVID just added another layer. So as you microwave your coffee for the 2nd (3rd) time today, take a moment and listen for hidden inspiration. You might be surprised where you find it.