[youtube http://www.youtube.com/watch?v=rNQRfBAzSzo&w=560&h=315]
The Lightning Round with Eric Chambers, Senior Advisor, Office of the Mayor, City of Gresham, Oregon
What book is on your nightstand?
"Trask" by Don Berry.  It's a decent fiction novel about the Oregon Coast set in the mid 1800's.  I generally have a couple good books going at once, and just finished "Sometimes a Great Movie" by Matt Love, a book about the Paul Newman film adaptation of Ken Kessey's classic novel "Sometimes a Great Notion."  The movie was filmed in and around my hometown, Toledo, so it was fun reading people's accounts of the whole ordeal.
If you were to run for elected office, which position would you seek?
I'm passionate about the area where I grew up, so I always thought it would be fun to serve as Mayor of Toledo in my retirement years.  I also think the Legislature would be a blast, given the wild opportunities to build partnerships and improve policy.
Your best piece of career advice.
Build deep relationships.  Some of my best friends today are people who I met very early in my career, and who have helped me tremendously.  There is no better testament to one's skill, talent, education, and drive than having a respected colleague vouch for each characteristic.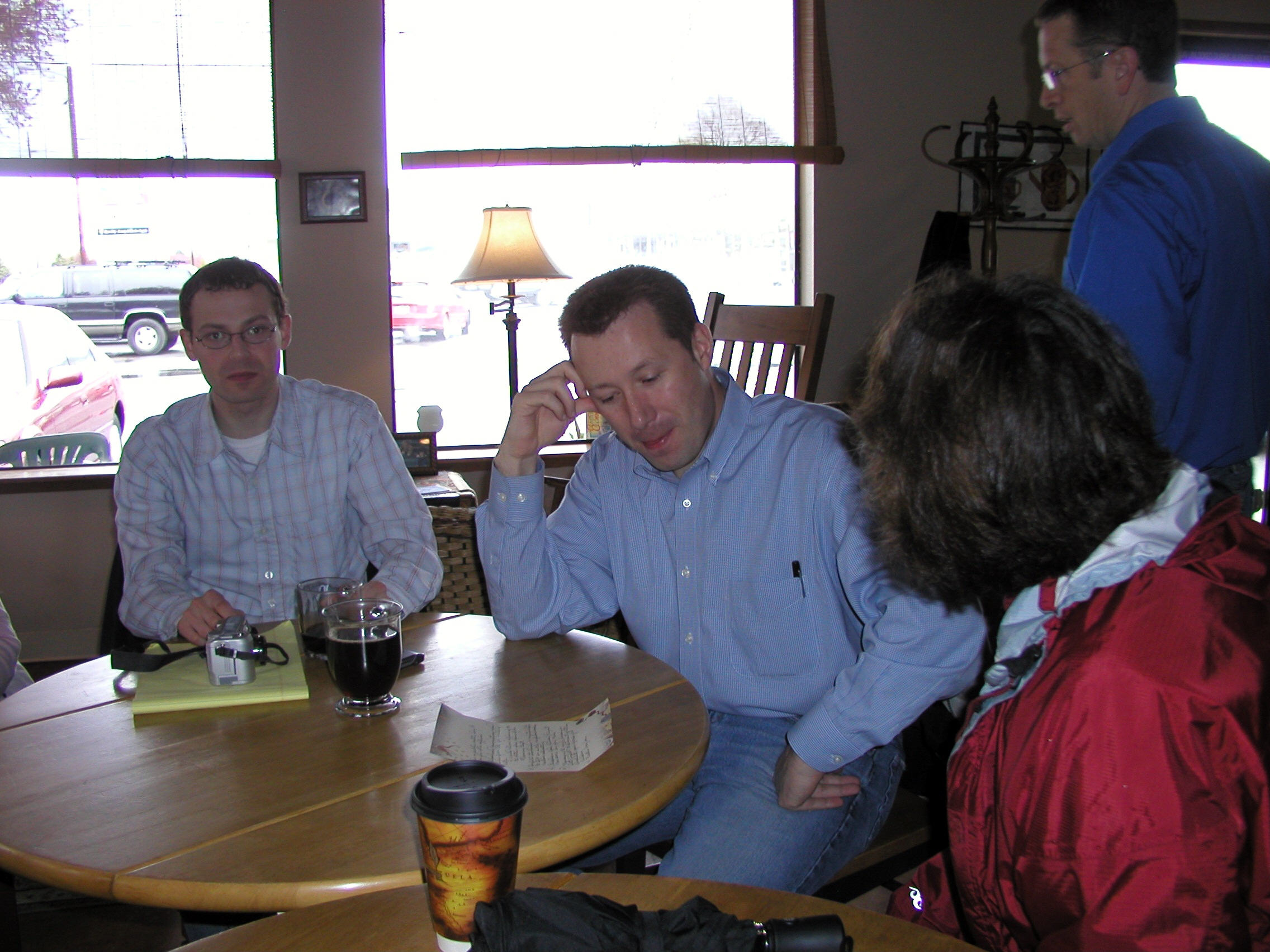 Biggest issue facing local governments?
Our broken property tax structure, a general lack of civics education, and the legacy issues in the PERS system.  Wait, did you just want one issue?  The way I see it, we're going to have a hard time getting property tax reform until most of the prior-tier PERS liabilities roll off, and even then we're unlikely to convince the public of the value of our services without some sort of decent, consistent civics education in our school system.
If you were a baseball player, what would be your theme music while you were on-deck?
"Another One Bights the Dust?"  I was terrible at baseball.
What are three things people will say about you at your retirement party?
I can't believe he's still alive at 90.
Eric always said that his local government philosophy was "Give the people what they want."  It is good to see that he is finally doing so.
Did he really blow off his own retirement party to go salmon fishing?

If I turned on your iPod right now, what would be playing?
I have a crazy random mix of music on my Shuffle, which I mostly just use at the gym.  I'm always happy when something upbeat like "We didn't Start the Fire" pops on a few miles into a run (don't pretend you don't love a little Billy Joel!).
Name two of your mentors.
Tom Markgraf.  I worked with Tom in Congressman Blumenauer's office.  He is an incredibly smart and talented guy, and an even better human being.  Tom was a groomsman at my wedding three years ago.
Erik Kvarsten.  I'm admittedly biased, but I believe that the last five years have given me the opportunity to work under the best City Manager in Oregon.  Erik's approach is time tested and wise, and there's nobody that I would trust more with a lean budget.
(Fill in the blank) Government is …….. the purveyor of the social contract.  Local government is still the most direct link residents experience between public services and their daily lives. We connect with people from the minute they turn the water on in the morning to brush their teeth, to their daily commutes, to the safety and security of their families, houses and property while they sleep at night. We meet them at both their angriest moments and their moments of greatest vulnerability. When local government works well, we channel the exact essence of what it means to live within a social contract and rely upon one another, which is to say, we reflect the uniquely human spirits of community and partnership.
(Fill in the blank) ELGL is …….. a fantastic venue for the next generation of local government leaders to partner with each other, learn the ropes, build relationships, and help each other make the best impact possible on the communities we serve.