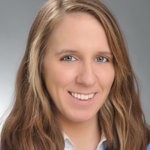 Today's Buzz brought to you by Susan Steward
What I'm Listening To: Letters to Cleo – "I Want You to Want Me"
What I'm Reading: Leadership on the Line by Ronald Heifetz and Marty Linksky
What I'm Watching: Gilmore Girls
---
Typically, my posts go back to what I am doing at work, or projects that may benefit other government friends. Taking a cue from Gilmore Girls and every well-known author in the literary world, I am going to write what I know.
I am an economist, and not a human resource professional. However, I have been through interviews so this is more from what I have read and experience.
That's right, we need to talk about the Millennial Dilemma, and what it means for the future workforce of governments around the country.
Is She Really a Millennial?
YES! Surprise! No, I am, but to quote Iliza Shlesinger, "I am an elder millennial!"
I remember AIM, ICQ, landlines, and when JNCO jeans were cool despite when it rained you were carrying around 20 lbs. of water weight.
We didn't have the best trends, but we were the generation born and molded by the internet. We were the group that were kicked off the internet if someone had to use the phone in the house. As older millennials, we were also the group that watched that fateful day in September that would change our lives and sent some of our peers to fight a war in countries we had only heard of in history class.
That's when we decided to become more involved in what was happening in our country. Those of us, such as myself, never truly considered careers in the public sector. However, we knew whatever we did we wanted to change the world for the better. So why is it so hard to get some of us into state and local government?
Why are we not literally flocking to the job boards and sending our resumes in a hurry with hopes of being interviewed? If you find yourself asking this as well, then you are not alone.
Recruitment, Retention, and Growth
The problem of recruitment is multifaceted. Government salaries and benefits are dictated and don't have much room for negotiating. Furthermore, for those millennials that want to work in public sector, there is a barrier to entry as some places are unprepared to bring in new talent and train for jobs formerly held by seasoned individuals.
In other words, as budgets have been slimmed down and positions cut over the years, what remains are those jobs that are becoming vacant as individuals begin to retire.
Finally, once you get a millennial, how do you keep them if there is limited career advancement?
Summing it up: 1) compensation, 2) position availability/fit, and 3) career growth.
Compensation is two-fold — wages and benefits. If we can't change compensation, can we change other aspects of our benefits?
This could just be offering flex scheduling or teleworking.
The International Customer Management Institute (ICMI) wrote the benefits for teleworking range from increased productivity, increased employee satisfaction, and reduced costs.
Availability of positions is complicated, as budget cuts have left government with seasoned individuals and limited entry level positions. This is amplified as individuals in positions of seniority are closer to retirement, and often there is no internal succession plan.
Millennials may not come with ten or more years of experience in debt management, but are their current skills and attributes
"transferable?" Could they train with the current individual to prepare for the future, and is that individuals willing to spend time training someone?
Reassessing the internal career ladder and pathway structure brings insight to the resource needs and inspires solutions.
Career Growth
It's one thing to look internally and reassess your career pathway, but what opportunities for development do you offer?
Engaging with like-minded colleagues is a huge benefit for millennials new to government. Groups, like ELGL, allow for individuals to engage with similarly aged colleagues and senior leaders. This could be the biggest hiring attribute an organization can offer, the ability to invest in this new individual.
What policies or plans do you have in place to recruit, train, and retain new employees?
Do you have a plan in place? Can you afford to invest in a new employee?
Parting Thoughts
Is hiring a millennial worth it? Short answer, yes. While it may require investment, and rethinking the ways of doing business as a government, what you will find is a dedication to public service. You can't teach dedication and desire to serve.
The change in some aspects can have residual benefits for non-millennial employees.
Some studies are showing that more Gen X workers are taking advantage of changes made to workplace culture such as remote working.
If you know you can't easily change, ask if you can provide a first step for someone coming into government.
Being able to be honest, and say, "there is not much growth here, but let's discuss how we can use this to get you to your career goals" is better than simply overpromising and never delivering.