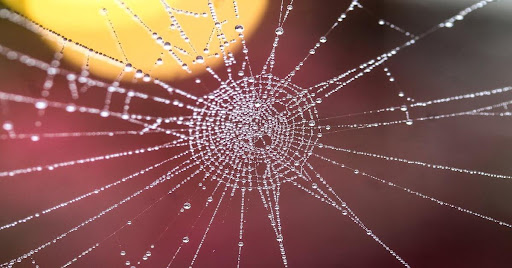 Today's Morning Buzz is by Cassie Johnson, Police Operational Support Director for the Scottsdale Police Department. Follow Cassie on LinkedIn and Twitter.
What I'm eating: Sour Patch Kids, a delightful afternoon treat 
What I'm watching: The latest video in our department Foundational Behaviors – check them out on our socials @ScottsdalePD
What I'm listening to: I finished Project Hail Mary by Andy Weir, as I was pulling into the office this morning.
Flashback to summer 2022: It's a warm day in Austin, Texas, and the GFOA conference is about to kick off. A friend came to meet me before the conference started, and we ventured over to the Welcome to Austin mural. Then I ventured over to the convention center for a panel discussion on the City of Scottsdale's High Performance and Innovation team and our organizational culture regarding process improvement.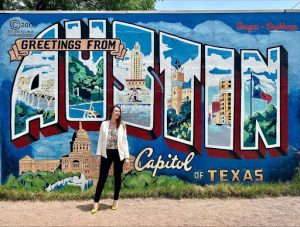 Later that evening, I had a chance to pause and reflect on what brought me to GFOA, presenting in that large room to individuals from all over the world. I walked the path backwards to trace the journey that brought me there.
The invitation to the conference came as a result of our team interview with Katie Ludwig and GFOA, Collaboration and the City of Scottsdale's High Performance and Innovation Team. We connected and collaborated on that article after my participation in a GFOA webinar series, Rethinking Police Budgeting (Part 1). During the series, I had an opportunity to share the work that our team had been doing in Scottsdale regarding innovation and process improvement. The invitation to participate in this webinar series was a result of an introduction from Chris Fabian of ResourceX, a team focused on assisting communities with Priority Based Budgeting efforts. I met Chris attending #ELGL2018 in Golden and then furthered that professional connection when we were later going through the process of PBB in my own city.
Those connections spanned years and a lot of distance, but they led me to a table in a convention center ballroom with hundreds of government professionals equally passionate about process improvement and our shared work. Through the networking, connections, and collaboration, my peers collectively put their trust in me to speak on their behalf in that moment and in that place.
We all have opportunities to meet others in our professional spheres: conferences (info on #ELGL24 coming soon), organizations like ELGL or GFOA, supper clubs (check in with us on upcoming invitations to host a fall supper club in your community!), or virtual learning opportunities such as webinars. Foster those connections into relationships by regularly checking in (shout out to Raman Shah, another individual whom I met in a digital conference, and we've stayed in touch via LinkedIn check-ins, met at in-person conferences like #ELGL22, and he's also a guest writer for #MorningBuzz). 
I've mentioned in the past that connections can provide opportunities. Each opportunity that presents itself is another avenue to grow as a professional and gain new opportunities. Take a moment today to reach out to your connections and continue to foster those relationships!