This article was written by Rachel Witt, Executive Director of the South Grand Community Improvement District. Read all the articles in the Lessons & Partnerships in Community & Economic Development series.
---
The mental health of our community has been fractured due to COVID. Many people feel isolated from their community for the past two years resulting in anxiety, depression, and vulnerability. Local government leaders have the tools, the infrastructure, and the resources to unite with developers to design a new future to bring hope and stability. This can be an exciting time for tackling the unknown, the what if. The possibilities are endless if we have the creativity and leadership to make 2022 the year of hope and stability by working together on new possibilities in the development of housing, commercial, and open space. These three development opportunities can help tackle the mental health of our community.
Mental health from children to elders has been extremely impacted in the past two years. Designing new centers, from libraries to community centers, can help our youth and elders to not just connect with one another but to continue to shape our future. Programming for our community will be a catalyst to spark new ideas and give hope to those who have been mentally affected by COVID.
Tackling mental health through new design standards can be an ambitious goal. It is up to all of us to share best practices, attend workshops, webinars, and conferences. Every town in America has its own uniqueness and desirability and it is our role to market our communities to developers, business leaders, and future residents so they can call our community their homes. Also, we need to continue to foster relationships with those who are amongst the community. This is accomplished by having events, job fairs, workshops, and recognition of accomplishments.
The layout of our neighborhoods, from housing needs to the importance of open space, has changed in the past two years. What new housing and commercial designs will be on the horizon to build more sustainably as well as efficiently? The workplace has been permanently changed and many individuals now work from home. The rising cost for goods and services, especially when it comes to construction will challenge architects and developers on new projects which in turn brings new design guidelines to our communities.
Reimagining an area to be developed requires at times rezoning. Will there be new standards for height restrictions, parking, and signage in our new reality? Will fewer cars be on the road due to the fact so many people are working from home? Will parking minimums change? Will the office space be smaller, if so, will the heights of buildings be changed? It is key to communicate with possible developers through parameters with proposals saving time and funds for all as well as encouraging transparency with the community. Bringing in new developments is like piecing together a puzzle. It can take a while to get all the pieces to fit together but when complete something beautiful can be created. By creating a harmonious balance, we will bring what everyone truly wants, stability.
I am hopeful this new year will bring new possibilities. Already on the horizon are new public-private partnerships with the funding of workforce housing as well as innovative businesses to bring people together from dog bars to indoor game centers to greenways. What other new businesses will open to fill our vacancies? What are the needs and wants that can bring humanity together again?
Furthering growth within our communities requires getting out of your office and taking to the streets to interact with the people of your community who live, work, and play there. By interacting with your community, you learn their needs and wants to make their lives better.
The New Year brings hope, stability, and new possibilities. How will we empower one another in the new year? COVID has changed how we interact with one another not just in our organization but within our community. 2022 is the year for local government leaders to unite with developers to make mental health a priority.
---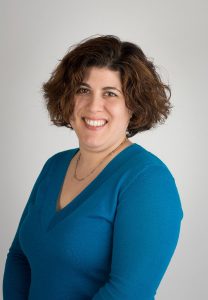 Rachel Witt is the Executive Director of the South Grand Community Improvement District. Graduate from Southern Illinois University Edwardsville with a Bachelor of Science Degree in Geography, minor in Sociology and certification in Nonprofit Management. Master's in public administration from Widener University emphasis in local government and economic development. Connect with Rachel on Linkedin or Email.