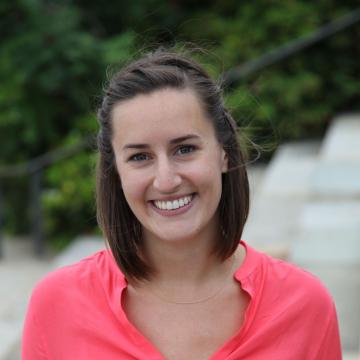 GovLove continues to draw rave reviews which allows us to book the best and brightest in the local government arena. GovLove International launches in the coming weeks and you can help grow the show by giving your input for guests.
Weekends are prime time for catching up with house projects & @GovLovePodcast! https://t.co/wMFWMmwcov pic.twitter.com/Z9IxPJNT6i

— Ben McCready (@BenMcCready1) April 22, 2017
---
Promoting Civic Enlightenment with The Jefferson Educational Society of Erie
Ferki Ferati, Executive Director and Ben Speggen, Program Director will discuss the work of The Jefferson Educational Society of Erie, a non-profit institution founded to promote civic enlightenment, and community progress for the Erie Region through the study, research, discussion, of those ideas and events that have influenced the human condition.
---
---
Ferki Ferati has been with The Jefferson Educational Society since its founding in 2008, first as Director of Research and Operations, but was quickly promoted to Executive Director in 2009 and then to Vice President in 2013. During those six years, Mr. Ferati has supervised more than 600 programs, including the nationally-recognized annual Global Summit speaker series. He also oversees various publications, such as the Jefferson Essays and the Journal of Erie Studies. For two years, he helped successfully guide the Nation's largest War of 1812 Celebration for the Erie Area called the Perry 200 Commemoration (72 events over $2 million).
Ben Speggen joined The Jefferson Educational Society in February 2015 as its Program Developer, curating the think tank's educational programming. In November 2015, he was named the think tank's Program Director. Putting to good use two degrees in English, he writes press releases and edits The Jefferson's publications, ranging from essays to biographies and beyond. Having served as the Erie Reader's Managing Editor since its inception in 2011 to September 2015, he transitioned to the role of Contributing Editor and authors a recurring column amongst other things. Since June 2014, he has served as producer and host of WQLN's community affairs-based program Weekend All Things Erie.
---
Kick-Starting Local Government with Stephen Goldsmith, Harvard Kennedy School
Stephen Goldsmith is a professor of practice at the Harvard Kennedy School and director of the Innovations in American Government Program. The former deputy mayor for operations for New York City, he previously served two terms as mayor of Indianapolis, America's 12th-largest city.
Goldsmith served as the chief domestic policy advisor to the George W. Bush campaign in 2000, as chair of the Corporation for National and Community Service, and, from 1979 to 1990, as the district attorney for Marion County, Ind.. His new book, co-authored with Susan Crawford, is The Responsive City: Engaging Communities Through Data-Smart Governance. He also is the author or co-author of The Power of Social Innovation; Governing by Network: the New Shape of the Public Sector; Putting Faith in Neighborhoods: Making Cities Work through Grassroots Citizenship; and The Twenty-First Century City: Resurrecting Urban America.
---
Times They Are A-Changin':  Digital Communication, Engagement, & Service Delivery with Lauren Lockwood, City of Boston, Chief Digital Officer
In the early GovLove days, we interviewed Chris Osgood and Nigel Jacob, Co-Founders of the City of Boston's Mayor's Office of New Urban Mechanics, the research and development group for the city. We head back to Boston to hear from the City's Chief Digital Officer.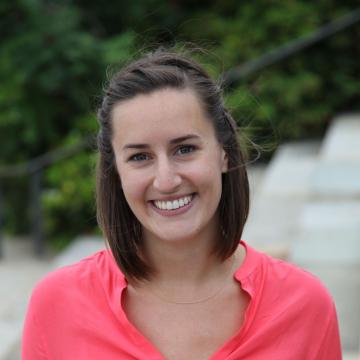 Lauren Lockwood (LinkedIn and Twitter) is the Chief Digital Officer for the City of Boston. As the City's first Chief Digital Officer, Lauren is responsible for improving digital communication, engagement, and service delivery for the City of Boston. She leads the Digital Team, which consists of developers, designers, and content specialists. The team's mission is to build digital tools that are human, welcoming, and thoroughly useful and to provide digital support for departments citywide. The Digital Team sits in the Department of Innovation and Technology.
Since joining in December 2014, Lauren and the Digital Team led the redesign of Boston.gov, rebranded 311, introduced the Trash Day app, and launched new brand guidelines for the City of Boston, among other projects.
Prior to joining the City, Lauren led digital initiatives at Morgan Stanley, and managed product development and operations at a number of startups. Lauren holds a B.A. in Economics from Vassar College and an MBA from Harvard Business School.
Supplemental Reading: Lauren Lockwood Tapped as Boston's New Chief Digital Officer
---
Water World with David LaFrance, CEO of American Water Works Association (AWWA)
In 2016, George Hawkins, CEO of DC Water, was a GovLove guest and discussed how cities should be addressing water issues, including infrastructure. We continue parts of that conversation with David LaFrance, AWWA CEO.
David B. LaFrance serves as Executive Director at The American Water Works Association (AWWA). Mr. LaFrance served as Director of Finance for Denver Water for the past 12 years and is a respected industry leader in the areas of utility economics and water rates. He served as chairman of AWWA's Audit Committee from 2005 to 2008 and its Rates and Charges Subcommittee from 1993 to 2002. Prior to being named Director of Finance in 1998, he served as Denver Water's Manager of Rate Administration for five years. From 1988-93, he worked as a utility rate economist with the global engineering and consulting firm CH2M Hill in Denver and Portland, Ore., and from 1986-88 he was a natural resources economist with the U.S. Army Corps of Engineers in Portland. Mr. LaFrance earned an M.B.A. in Finance from the University of Colorado, Denver in 1992 and a B.S. in Economics from Lewis and Clark College in Portland in 1986. He lives in Denver with his wife, Justine, and two children, Sierra and Devon, both in high school.
Fun Fact: His brother Toby is the finance director for the City of Tigard, Oregon.