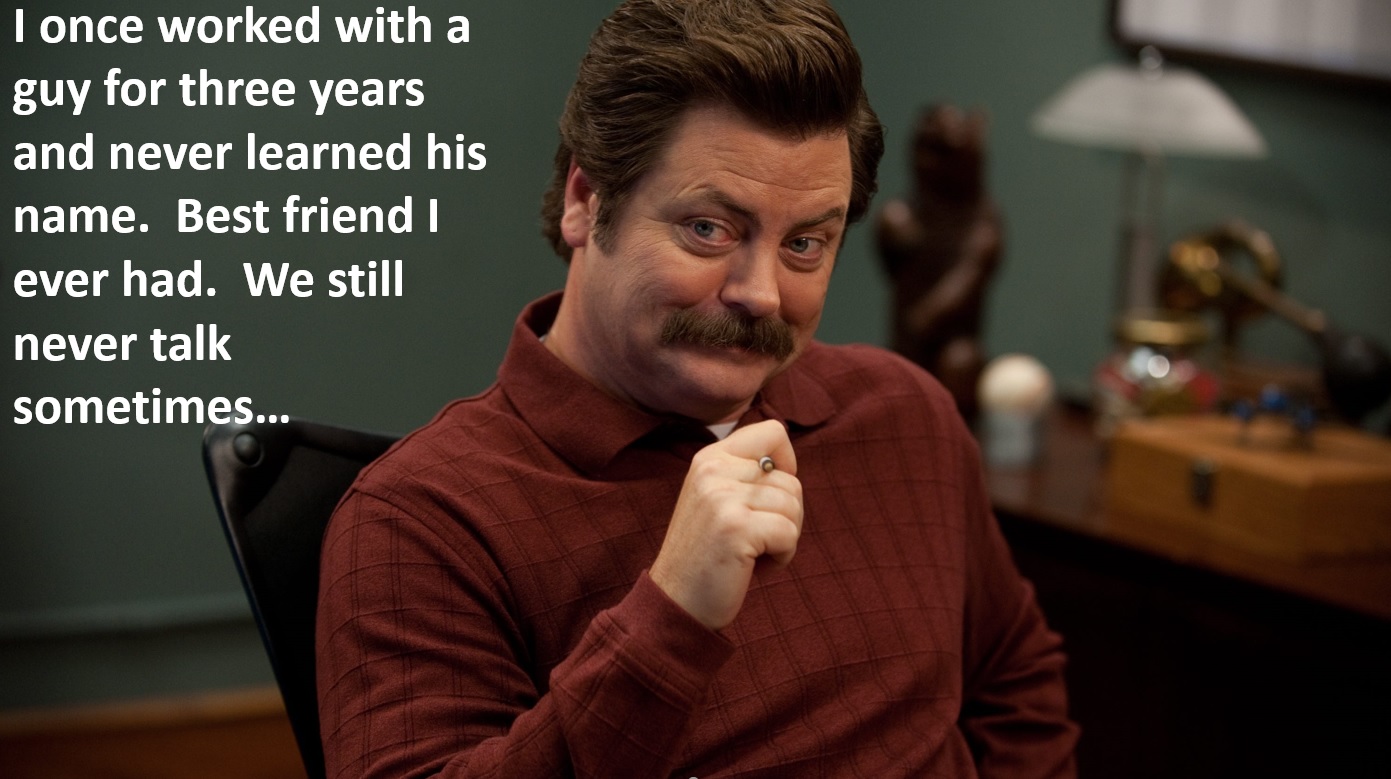 Today's Morning Buzz is brought to you by Matt Horn, Director of Local Government Services for MRB Group and the facilitator/convener of the firm's SmarterLocalGov initiative. For an ever-evolving list of the best Jamie Foxx movies he's ever seen, and other professional accomplishments, check him out on LinkedIn.
What I'm Reading: The War of Art by Steven Pressman – a guide to getting off your duff and doing stuff you love.
What I'm Watching: Wild Wild Country – If you haven't watched this Netflix doc, it's a must-see for local government nerds. How to take over a whole town in five years or less…
What I'm Listening to: My 6-year-old and I are creating a Daddy/Hudson playlist – it's a subtle blend of 90s hip-hop and Big City Greens musical compositions.
A few years ago, I crossed over to the dark side…I went from a 20-year career directly serving local governments as an appointed staff member to a new chapter in the private sector. Yes, in my dramatic move to get out of going to one City Council meeting per month, I accidentally tripped into three or four City Council meetings per week…
But as much as I am stymied by my fourth "Resolution Establishing Pretzel Day" this month, I am also energized by working alongside staff in local governments around the country. As I am writing this, I am just returning from a visit to a new client site. The community has transitioned a local government executive, and we're helping to get things ready for a search for the next dynamic leader of this really cool place (more on that in future social media posts).
When we polled Council and staff leadership about the top challenges in the organization, one word came up again and again – communication. This probably doesn't surprise many of you. In fact, if you asked constituents or employees from places around the country about their biggest need (after dollars, of course), they'd probably say "we need more communication…" But this particular organization was significantly starved – they hadn't had a full leadership team meeting at any point in the last 24 months. Stopping to think about what's been going on in the world of local government over the last 24 months, my heart hurt for that team…
Really great local governments think a lot about how they communicate. There are so many amazing examples of websites, social media channels, newsletters, and old-fashioned town hall meetings. We could hold out case study after case study on local governments who are getting that part right – they are incredible at communicating with constituents.
But what about the other audience? How good are we at keeping our own team in the loop? Communication is a tough nut anyway…in nearly every situation, you're going to find someone who says "this is the first I'm hearing about this…"; no matter how hard you try. My coaching to local government leaders is that the best you can do in this situation is to focus on inputs and outputs – outcomes will ultimately follow. At the end of the day, if you can demonstrate the many ways you tried to get your message out, the "reasonablists" will get it…
So back to the internal audience…here are a few tips and tools I've used over the years to keep my team in the loop:
The Tried and True Staff Meeting: If you are not meeting at least monthly with your full management team, you are missing real opportunities for collaboration. I prefer bi-weekly.  Remember to orient the agenda to include as much information sharing among departments as possible. Get your information out there (upcoming Board agenda items, financials, key calendar dates, etc.), then turn over the mic to be sure everyone else gets five to 10 minutes to share their experiences.
Monday Morning Stand-Up: I used this in my last City Manager assignment. I tried to get every available staff member to meet in a single location for 15 minutes on Monday morning. We'd gather around, and I'd share a weekly briefing sheet with information on events, key department happenings, etc. Everything from "expect more traffic at City Hall because of water bills" to "Meter Reader Jones got engaged to Superintendent Casey…"  We typically opened with a really brief overview of a part of city operations that folks probably didn't know much about (presentation rotated department to department).
Internal Team Newsletter: This can be a bear, but try to get pertinent information assembled and distributed each month – what's happening in the community, what's happening in City Hall, promotional opportunities, personal accomplishments, etc. Try rotating "Editor in Chief" duties to avoid burnout. Challenge every department to submit something…
Intranet Site: Create a digital hub for all the materials staff might ever need (employee manual, phone list, etc.) and keep it updated with dynamic content (job announcements, milestones, etc.). Make it the standing landing page for all city browsers.
Convenings: Staff volunteer days, staff appreciation events, happy hours, lunchtime pickleball league…any excuse you can think of to get the team together outside of a meeting environment. My last local gov team convened multiple times per year to reinforce the city's comprehensive plan goals – how can we work as a team to move these strategies forward. This culminated in an afternoon of service to local schools, non-profits, neighborhood associations, etc.
Your time and resources are limited, but this is Day One stuff. If your team isn't informed and doesn't feel connected to one another, they are not going to perform as well. There's no perfect plan. People are still going to feel slighted over one issue or another. Your challenge is to find as many meaningful opportunities as possible to connect with your folks, and make them feel part of the bigger picture.
Now, if you'll excuse me, I have to mark down "I'm a Taxpayer" on my Council Meeting bingo card…