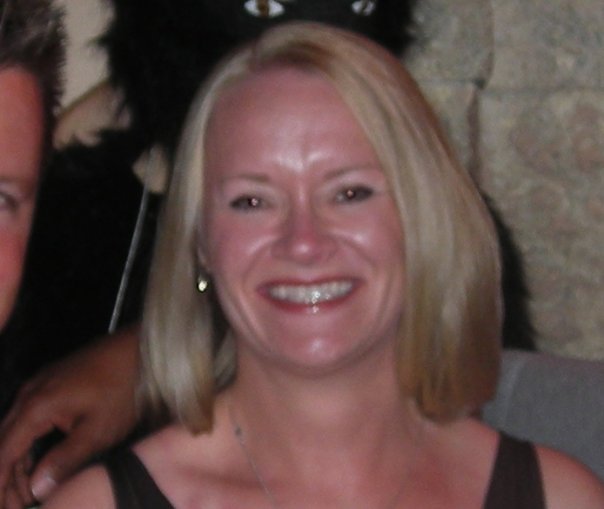 We flashback to our interview with Karen Pearson, City of Gresham, OR Human Resources Director who just renewed her ELGL membership.
What's it like transitioning from working for a county to working for a city? How about returning to a five-day work week after working a four-day work week? These are the questions we had for Karen Pearson (LinkedIn) who recently dealt with these transitions. We also asked her for a few tips for on the job search and making ourselves more marketable.
The Transition with Karen Pearson
City of Gresham, Human Resources Director
Connect with Gresham: Facebook, Twitter, and Website
Reflecting on your decision to leave Clackamas County for Gresham, what were the three key factors in your decision?
I was nearing 24 years with Clackamas County so it wasn't easy to leave, but I was looking for a change.  My primary motivation is that I wanted to feel uncomfortable again, meaning I wanted to learn and grow and experience some new areas of HR that I hadn't worked in prior.  I wanted to perform a broader array of HR functions and I get to do that as part of a smaller HR team where I serve more as a generalist rather than be specialized in only one or two areas of HR.  Finally, I wanted to experience working in a different type of local government and I found myself drawn to City government in particular.
Talk about transitioning from the four-day work week in Clackamas to the normal five-day work week in Gresham.
Transitioning back to a five-day work week was easier than I thought, although I miss having that extra day to run errands.  I was heavily involved in helping Clackamas County implement and study the four-day work week program that began in 2008.  It was fun to be part of that project which was very innovative at the time.  Initially I rated the four day workweek very high in employee satisfaction surveys.  However, after a couple years I found that I'm not a fan of being at my desk at 7:00 a.m. and getting off at 6:00 or 6:30 in the evening limited what I could do after work.  Now that I'm back to working 5-8's I have regained a lot of energy.  Everyone is different but I think I'm more suited to the five day workweek.
Give us three differences in working for a city as opposed to a county.
There are less elected officials at the City vs the County;
The city doesn't have the health, social service or human service occupations which make up so much of the County; and
I find the City to be a much tighter organization.  The workforce is about a quarter that of Clackamas and there are less physical locations, so it just feels like you are able to get to know the majority of the employees at the City.
Tell us about three projects that you are working on.
Just three?  Well I'll try to pare down the list:
Our HR team is examining our options in Employee Benefits (this includes health care reform as well as methods for better sustaining our medical and dental costs for our employees);
Collective bargaining for our Police union started recently and I'll be sitting in on collective bargaining;
An ongoing project is responding to a variety of employee relations issues and assisting supervisors and managers with performance management.
As an HR professional, can you give our readers three tips for enhancing their profile.
Showcase your passion and your enjoyment of what you do.  No one want to hire someone that just wants to get a different job or only wants to escape from their current situation.  You have to know what you want and the reasons for wanting it.
Get involved.  Involvement in ELGL is a great way to be connected to local government and shows an interest in learning more and being connected beyond your core occupation.  Be interested and curious about local government, beyond just where you work every day.

I have to say this as an HR professional:  use your common sense on what you post and express in public forums.  More and more employers are reviewing public profiles of their employees and job applicants.  Always be professional and choose carefully how you represent yourself, your employer and the public that you serve.
(Complete this sentence) Before I die I want to……
Travel to Italy, Australia and New Zealand.  These places are at the top of my travel list.
Best restaurants in Gresham.
You will most likely find me at Big Town Hero or Baja Fresh, but something tells me you want something more unique. So far I've enjoyed "Nicholas" (good Lebanese and Middle Eastern food) and I had a superb burger at "Best Burger."  Next on my list is "Boccelli's Ristorante" which is owned by Gresham's mayor and "The Local Cow" because it has a cool name.
ELGL will be hosting its 1st annual conference on October 4, 2013 at the Kennedy School. Help our planning committee by giving them three ideas for putting together a successful conference.
Get an inspiring keynote speaker from Oregon local government to energize participants and showcase the value of working in local government.
Provide a good legislative and legal update so attendees from a variety of public occupations can get the highlights of legislative changes affecting governments.
Hold an after-conference networking event.  There is tremendous value in local government employees knowing each other and being able to call upon someone in another agency for information sharing and questions.
What is your New Year's resolution?
I need to get back to regular running.  I've had some setbacks over the past two years and I haven't ran regularly.  I miss it.  However, I think this is my year to get back to the roads and trails.  I was asked to run on Gresham's Hood to Coast team this August. There is no better way to get to know coworkers than spending 24 plus hours in a smelly van telling stories in a sleep deprived state.   I can't wait!
Name your favorite websites.
Related Links