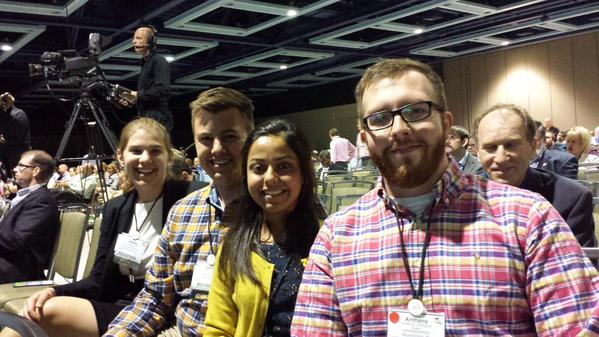 Connor Reed is a junior at Indiana University in the Kelley School of Business. He is pursuing a major in Economic Consulting, with a double minor in Geography and Urban Planning through the College of Arts & Sciences and the School of Public & Environmental Affairs, respectively.  Connor has been an ELGL columnist since 2014.
By Connor Reed – LinkedIn
I was absolutely overwhelmed with a conflicting mix of excitement and exhaustion as I barrel-rolled out of bed at 2:00 a.m. on Saturday, September 26 to travel from Bloomington, IN to Seattle, WA for the International City/County Management Association (ICMA) annual conference. From Indiana University, to the Indianapolis Airport, to the Chicago O'Hare layover, to the SeaTac baggage claim, all I could think about was the opportunity in store.
The executive officers of the Local Government Management Association at Indiana Universit spent the entire summer fundraising and coordinating travel to the other side of the country for the ICMA conference. This was an opportunity few MPA students and undergraduates have. The other officers and I feel fortunate that we were able to attend this gathering of local government professionals. We each attended our own sessions, expanded our own networks and took something unique from the conference and the city of Seattle.
The 1%
From what I heard through conversations with other conference attendees, I was one of a handful of undergraduate students at the conference. Most students were graduate students enrolled in MPA programs.
I learned that the best way to be engaged in the conference was to introduce myself to as many people as I could. For students, the conference was a networking extravaganza! Many of the sessions were not specifically geared towards students. They were intended for practicing managers and other public administrators. I attended sessions and observed the content and speaker, making sure to introduce myself to the people sitting near me. For an undergraduate, every session was a networking opportunity.
Hoosier Pride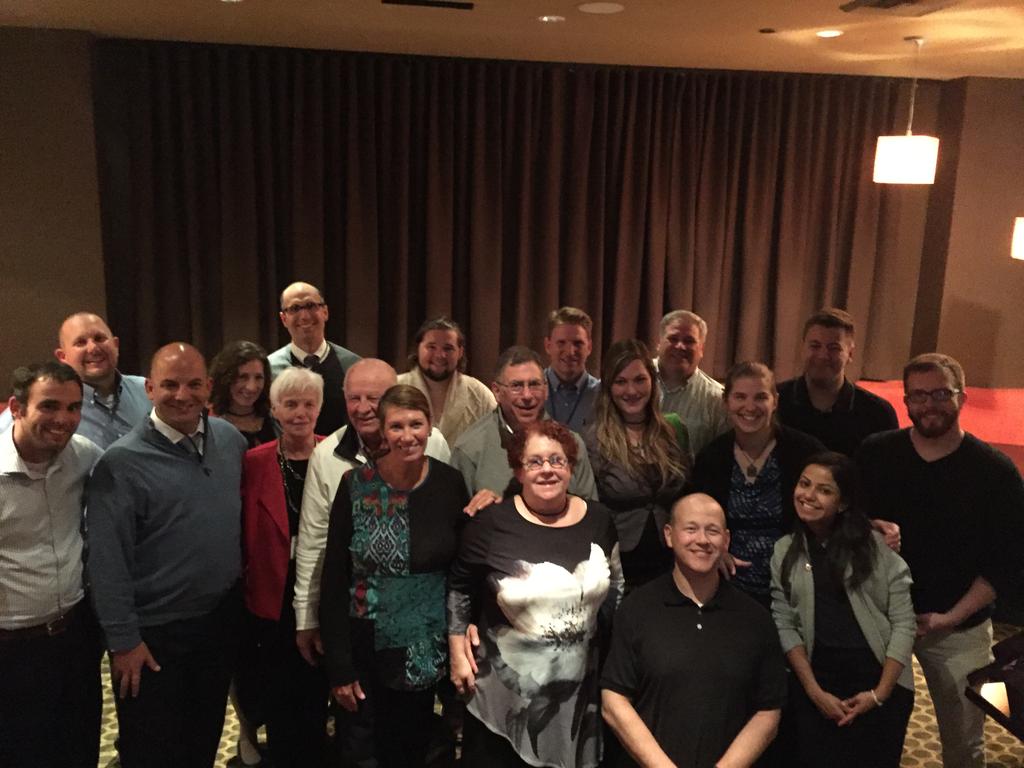 I made many connections – some were closer than I could have imagined. While attending a dinner and meet-and-greet hosted by the IU School of Public & Environmental Affairs, I bumped into the manager of my small Indiana hometown. He was an IU graduate and knew my father. We shared many connections to people and places. This kind of networking was particularly meaningful and exciting for me, and showed me the scale and importance of the ICMA conference to managers throughout the United States and the world.
While attending a session on networking and interviewing, I moving toward the microphone to ask a question. When I reached the center of the room, two of the panel members immediately recognized me as a student. One was an Indiana University alumnus who had spoken at an LGMA event the previous year, while the other had reviewed my resume as part of a workshop earlier that day. They exclaimed to the room filled with city managers that I was an undergraduate. Much to my surprise the room erupted in applause. The panelists told me I would do well to meet every person in the room, and that the fact that I was attending the conference as an undergrad was noteworthy. I will certainly never forget that experience.
Takeaways
It would have been fantastic to meet other undergraduates at the conference. I would have loved to see where these students were coming from and what brought them to ICMA. Beyond the networking, ICMA serves as an introduction to the tools of tomorrow that we can expect to see more and more in public administration. I was able to learn about GIS applications, consulting practices and other programs that local governments are implementing. This added an element of sleek modernity to local government. The tools managers are utilizing are exceptional and powerful. It made me all the more excited about the career I am pursuing.

Saying goodbye to Seattle was really hard. I fell in love with the city while I was there. The streets and the trees and breeze from the sea felt like a home away from home. Leaving the conference was sad as well. Being in a room with so many professionals who do what you want to do, who have been exactly where you are, is so enriching. The stories they shared and friendships they extended to me were really meaningful. These are the kind of connections that go well beyond LinkedIn or a name on a card.
Every LGMA officer took different things from the conference, and we were all there for different reasons, united by our organization affiliation and our passion for local government. Though as an undergraduate, I may not have gotten as much out of the conference as an MPA student, I feel very fortunate that I will remain in LGMA and will have the opportunity to attend ICMA in Kansas City next year. Until then, I remain dazzled by Seattle and so grateful for the opportunity to meet so many engaged and established professionals in local government at the 2015 ICMA conference.
Supplemental Reading