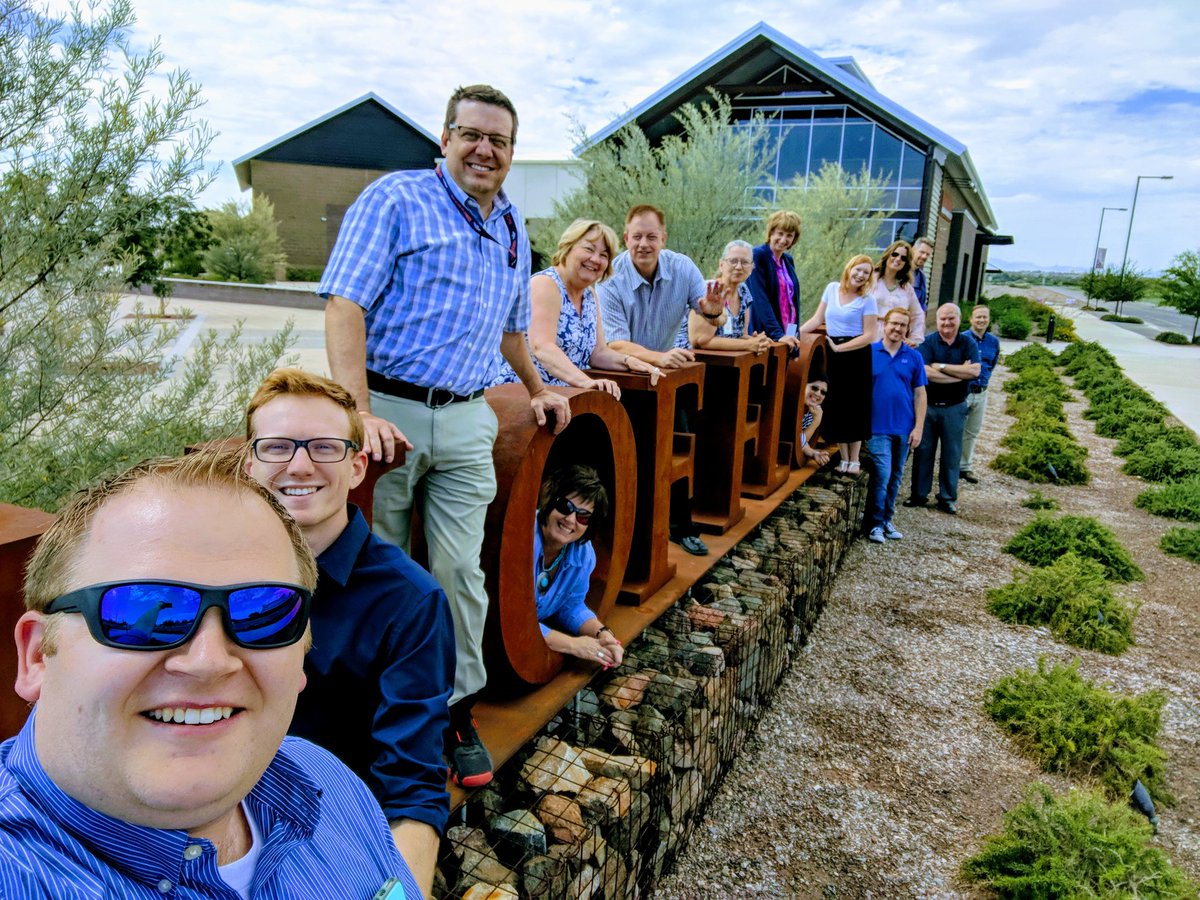 Are there too many public information officers (PIOs)? Benjamin Bitter, Town of Florence, AZ, shares his perspective on research suggesting that a surge in PIOs negatively impacts journalism. He is an experienced city management professional, with specific expertise in personnel, economic development, planning, and financial management. He currently serves as the Assistant to the Town Manager and Public Information Officer for the Town of Florence, Arizona. Share your take by signing up to write an article for ELGL. 
---
Let me start by saying that I do not have a communications degree. Or a marketing degree. I am a stereotypical city management professional, having risen through the ranks from intern to city manager, and now serving in a role that provides managerial support while also serving as the Public Information Officer (and directing all communications for the organization).
When I was hired for my position, I was told that the Town wanted to have greater success at "telling our own story." In this era with so many competing voices and platforms (e.g., social media), it is more important than ever to have an official spokesman that can dispel "fake news" or clarify an organization's position on important issues. Today, it is more crucial than ever to provide quick and complete information to an engaged public that demands faster response times and 24/7 access.
Despite the many tools that PIOs have at their disposal, it is often difficult to successfully accomplish the task of keeping the public informed about their community. For example, I recently issued a press release to provide the community with an important (but lengthy) update on an ongoing legal battle that has faced the community. The newspaper, with whom we have a close working relationship, decided to run the piece word-for-word despite its lengthiness. A few days later, a "Letter to the Editor" ran in the paper, with the author (a town resident) demanding that I be terminated because I wrote an "opinion piece…on the taxpayers' dime," which the author further claimed was "unethical and possibly violates the law." The manager and newspaper had to clarify that the press release was not an opinion piece, but an official statement of the Town.
A PIO has a few duties that cannot be equally replicated in organizations that lack Public Information Officers. A PIO must:
Build trust

– Always provide the information that the public needs (even if they don't know they need it). Be transparent. Be willing to tell a difficult story, even if it will make the organization look "bad." Nonetheless, never compromise ongoing investigations.

Be a source

– Be present, so people will know they can rely on you for information. Expedite answers, and provide context for issues, even in private conversations.

Be a bridge

– In the world of the information superhighway, we need to be the connecting point to get people where they need to go. Know your organization and your key stakeholders. Get champions within each department that can provide you (and/or the press) with reliable and complete information. If you can't give a journalist an answer right away, ask for their deadline, and let them know if you will be able to give an answer prior to their deadline.

Anticipate needs and monitor feeds

– A PIO must constantly keep his/her fingers on the pulse of the community. Successful PIOs can manage the various social media offerings provided by the organization, while also recognizing hot topics that arise in the community (and bringing these to the attention of the Manager or appropriate Department Director). By anticipating needs, you better prepare your organization for success in the response to those needs.
Finally, to more specifically address the article that gave rise to this series of rebuttals from ELGL, I agree that it is likely that there has been an increase of PIOs in the public sector. In dealing with the post-9/11, post-Katrina world, the federal government has placed greater emphasis on the need for developing strong PIOs, as part of a larger framework of emergency response management. Homeland Security Presidential Directive/HSPD-5 ordered the development of a structure to "ensure that all levels of government across the Nation have the capability to work efficiently and effectively together, using a [single, comprehensive] national approach to domestic incident management." A key component of this incident command structure is to disperse information through the use of a public information officer in order to free up time for other administrative officials to carry out their most important tasks in the most effective way. It is likely that many of the perceived difficulties of this increase in PIOs can be tied back to this framework that has continued to evolve and expand over the last 15 years.
However, I do not believe that this rise in the ranks of PIOs has to negatively affect journalism. Like those of us in local government, journalists must also adapt to an ever-changing work environment. As a PIO, I stand ready to assist the media in getting correct and timely information from the organization. Journalists should use the proliferation of PIOs to their benefit by making the PIOs a tool from which they can obtain information that may have been more difficult to obtain in the past. They can then use their other tools to further develop the story they are looking to pursue.
Just don't expect a city to give up its ability to tell its own story.
---
Supplemental Reading
Role of the PIO: Aren't There Two Sides to Every Story?
Transparency & Storytelling Are More Important Now Than Ever Before