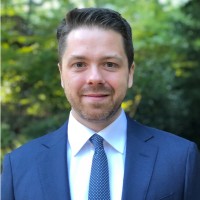 ELGL member and Morning Buzz writer John Metro shared this op-ed in his local paper and shared it with ELGL for your own inspiration as you work with your communities to shop local and support small businesses. Connect with John online!
---
As #Localgov leaders, we understand how small businesses are the driving force of the American economy and the heartbeat of many neighborhoods' main streets. Unfortunately, the local economy has been hard hit by the pandemic. Mom-and-pop shops are still weathering the storm as they deal with worker shortages, health mandates and supply chain disruptions. In addition, a whopping 90% of small businesses say that they are afraid inflation will hinder their recovery.
According to the American Express Shop Small Impact Survey, 78% of merchants believe that holiday sales will determine their ability to keep their doors open in 2022. The survey found that consumers shopping small this holiday season could contribute $695 billion to the country's small business economy. Furthermore, the Small Business Administration estimates that local independent retailers put 47% of their revenue back into the community, compared to only 14% for national chains. More dramatically, restaurants spend 73% of their income in the community, while chains give back only 30%.
While big-box stores offer one-stop shopping, their offerings are often mass-produced and absent of regional flair. Conversely, local shop staff provide customers with personalized service that points them toward unique items. In addition, small shop owners work with distributors to match products to community needs.
We recognize the importance of local businesses in our hyperlocal economy. One of the main reasons we shop at them is the personal touch they provide. We enjoy getting to know the owners as well as the neighbors and families that the businesses support. They also get to know us, not only as customers but as people who appreciate quality and service. We like to dine with them and try their traditional and handcrafted recipes. We admire their artwork, enjoy their unique beverages, try out their latest designer outfits, savor their fresh-baked desserts and handcrafted ice cream, meet friends in their inviting coffee houses, and so much more. We also understand that small businesses continue to face challenges. Still, we are patient, knowing that shopping small is what keeps our communities thriving. They deserve our patronage all year long.
Ways we can support our local businesses:
Host a Neighborhood Bazaar: Invite residents and visitors to skip the institutional mall and try out a local shopping experience, similar to a farmers market. Create a pedestrian plaza or convert an open space into a marketplace with local vendors offering crafts, food, drinks, and entertainment.
Offer Free Parking in Business Districts: No, this is not an opening shot in the war on new urbanism, it's simply allowing residents to linger in a local shop or two without worrying about having to feed the meter.
Spread the Word: Word-of-mouth is still the best form of advertising. Share local shopping experiences with friends, family, and colleagues. Leave a review on the shop's website or search engine listing.
Engage Local Shops on Social Media: Use local government social media to spotlight local shops. Like and share their content to boost their engagement and followers.
Support a "Shop the City" Initiative: As part of your local budget, set aside funds for an ad campaign to promote local businesses and give out gift cards for community contests.
Help an Offline Small Business Go Online: Small businesses that have been operating out of brick and mortar stores may need help going virtual. Through your local small business support group, set up webinars and local networking to assist in e-commerce design.
###