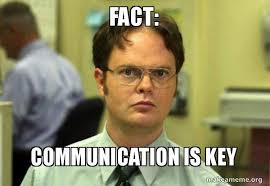 I'm Jessica VanderKolk, communications manager for the City of Battle Creek, Michigan. Connect with me on Twitter and LinkedIn!
What I'm reading: Daring Greatly by Brené Brown
What I'm listening to: GovLove on my run this morning
---
If I'm being real, I'll tell you I don't much feel on top of my game so far this year.
My December was a whirlwind of helping my city plan the logistics for the rare campaign rally held by the President and Vice President of the United States (a story for another time, perhaps), then preparing for our January State of the Community event (another story for another time).
I typically have my internal and external newsletter deadlines mapped out by now. I don't yet. HOWEVER. I have jumped into implementing some improvements to both internal and external communications that I want to share, in case you also want to spruce up your messaging this year!
You might remember that in my November Morning Buzz, I talked about my communications road show. That continues, and some of these ideas came from my meetings with the team.
New staff videos
As previously planned, I started our team newsletter in 2020 with an article and department update from a senior staff member other than our city manager – for January, our airport director. To take the idea further, someone suggested a short video introduction to accompany the article.
Video drives a lot of traffic in communications, and YouTube is a platform the team can view without an account, so I filmed about two minutes on my phone with our airport director, edited lightly with Adobe Spark (I use the free, web-based version), and posted to our YouTube channel.
This gives both our internal team, and the public, a quick intro to Larry, and to our airport. You can see the video here.
Showing the story
To expand on the video clip idea, I trained more last year on our public access TV station's camera equipment, so that I can record our monthly city program outside the studio.
One of our city commissioners hosts the program, and I bring her topics and guests to help educate our neighbors and introduce new staff. While it's great to sit at a table and talk about programs and services, it's even better to show them.
I recently produced a program about our Battle Creek Transit bus system by filming our new transit director showing viewers how to ride the bus, and where to buy a bus pass. I won't sugar-coat it – this took many hours of work beyond the typical 30-minute taping we often do for one episode – but certainly it makes for more interesting television.
This year, department teams and I will plan episodes that show the process our property appraisers follow when they visit neighbors' homes, and we're going to get down and dirty with the sewer, to actually show folks what wet wipe and grease clogs look like. Think of the impact that will have, beyond writing a few paragraphs about how gross — and terrible for our  infrastructure — that is!
If a photo is worth 1,000 words, a video story is worth 1,000 more! Even if you don't produce a full TV program, these are also great video series opportunities.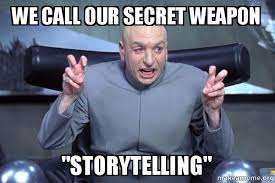 City Blog
Our website has a blog function that I've used in the past to share our city manager's message in our bi-monthly community newsletter. That eventually fell off my radar, and the blog sat stagnant until last fall.
I had some information that wasn't newsworthy for a press release, but was lengthier than a typical Facebook post. So I fired up the blog again – I posted thoughts from our city manager after a business networking trip to Japan, shared some housing information and efforts, and shared preliminary information about the aforementioned presidential rally.
Voters this year will have the opportunity to choose whether they want to direct-elect our mayor, and I'm planning a blog piece on the history of the mayor vote in Battle Creek. I also want to write about an award we won in 2019 related to our National Citizen Survey, and to thank our neighbors who participate, as well as the staff who take the results and improve our services.
While it most often works best to stay concise, a blog is a great place for more explanation. Just remember to break it up with photos!
Other projects we are looking at launching in 2020 are a podcast – internal to start – and a mobile City Hall that takes our staff and services into our neighborhoods.
My goals of education and engagement are better met when I can tell and – even better – show our stories in new, interesting ways. I hope you are encouraged to find a new way to tell your community's story in 2020!