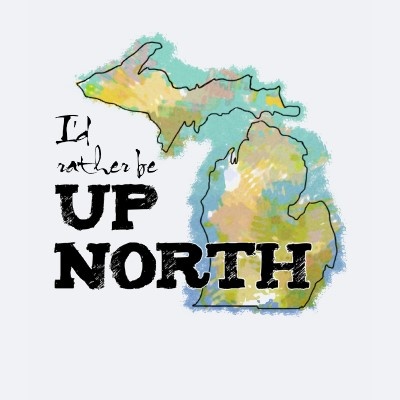 Did you know that in 2014 the word "Yooper" was added to the Medium-Webster Dictionary? Like many other regions, Michigan has its own set of vocabulary that non-Michiganders may not be familiar with. Check out a few examples below. Source: Wander Wisdom.
Yoopers: Yooper is the universal unofficial term for Michiganders living in the Upper Peninsula, or the U.P. (Yooper stems from UP'er. Get it?)
Trolls: Trolls is the Yooper term for Michiganders who live below the Mackinac Bridge because afterall, only trolls live under bridges. This means any person who lives in the lower peninsula has earned the nickname "Trolls" courtesy of our friends from the north. Trolls are also known as "flatlanders."
Fudgies: Fudgies are tourists who spend time up north where they can buy fudge.
Up North: What Lower Peninsula people refer to when traveling to the upper 2/3 of Michigan to get-away. Many times this is in reference to a second home, cabin or just a resort on the lake. Read more here.
Down State: What Yoopers call the Lower Peninsula.
Party Store: Essentially a liquor store, or anywhere a Michigander goes to buy alcohol.

A Michigan Left.

Michigan Left: This is a U-turn. The name comes from the road design (common throughout Michigan) to allow for U-turns at intersections where cars cannot turn left. Instead, they are expected to make a U-turn, then turn right. The design includes a lane made specifically for U-turns. Interestingly enough, in some states U-turns are illegal. More about the Michigan left.
Geez-o-pete!: Related: "Geez-Louise!" A Michigan expletive for polite company, having something to do with Jesus and St. Peter.
The Union: In Michigan, there are a lot of labor unions, but when you mention "The Union", everyone knows you're talking about The UAW.
Meijers and Krogers: (instead of Meijer and Kroger) – Michiganders like to put an S in the name of everything to make it possessive, including local grocery chains. See also: Nordstroms.
Want to learn more about Michigan dialect? Click here. And don't forget to brush up if you're coming to #ELGL17 in Detroit! If you haven't registered yet, click here.