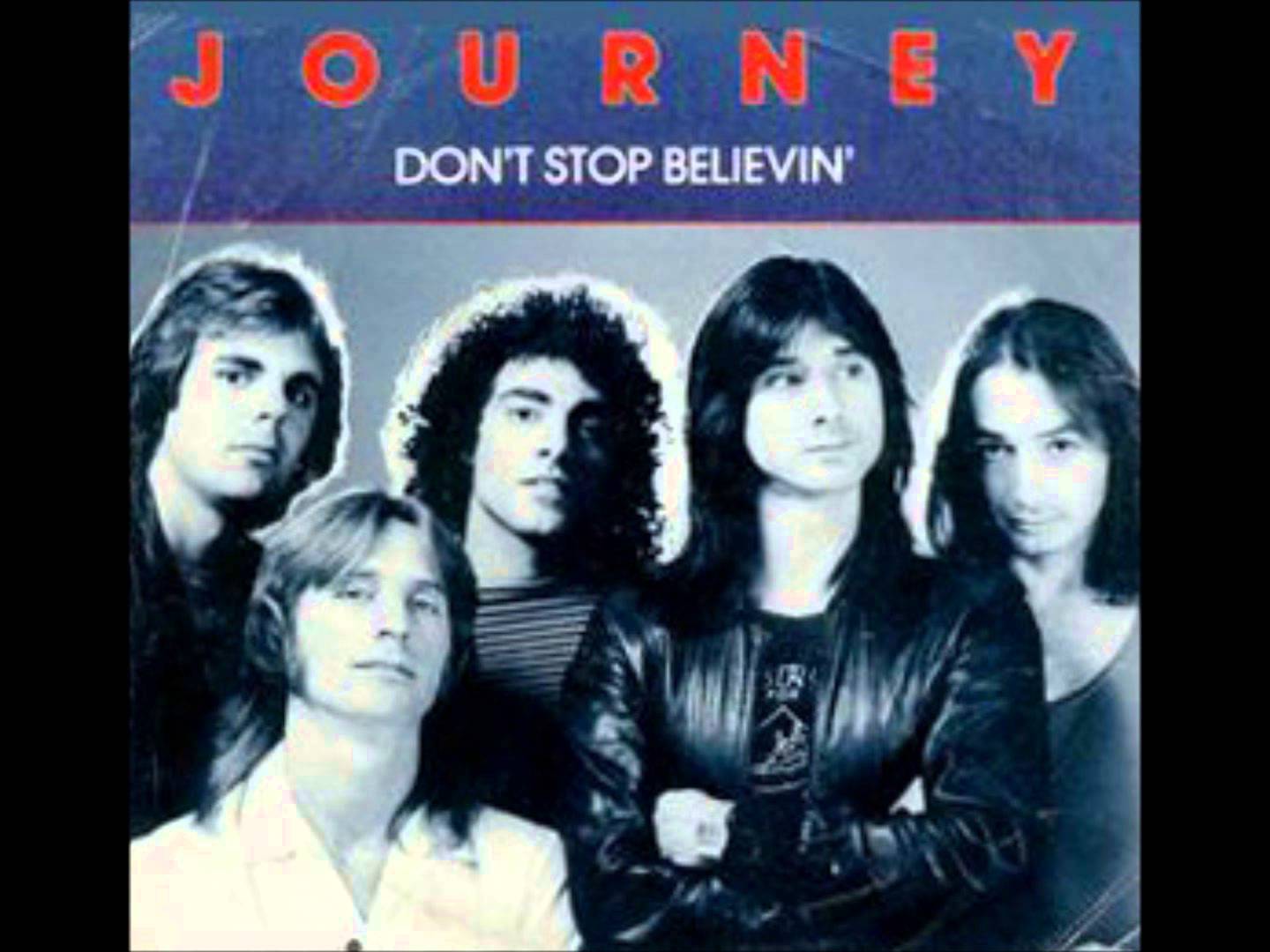 While Detroiters love to sing along to the infamous kareokee classic and sports hurrah "Don't Stop Believin'," they're also aware the geographical origins of the song's "city boy" are made up. Downtown Detroit sits along the Detroit River, and crossing it puts you squarely in Canada. So, there is no such thing as being "… born and raised in south Detroit."
According to an M Live article, former Journey frontman Steve Perry admitted for the first time that he totally made up the geographic locale of "South Detroit." The world's all-time most-downloaded mp3 has inspired confusion in the hearts of Detroiters since being released in 1981.
From Vulture: Reached in San Diego, the former Journey front man explained that some of the enduring song's unique imagery came to him in the witching hour one morning in May of 1980 while the band was in Detroit for a five-night stand as part of the Departure tour. Perry, unable to sleep, stood staring out of his hotel room window at 2 a.m. "I was digging the idea of how the lights were facing down, so that you couldn't see anything," he says, recalling the night. "All of a sudden I'd see people walking out of the dark, and into the light. And the term 'streelight people' came to me. So Detroit was very much in my consciousness when we started writing." Yes, but what about South Detroit? For the love of Tim Allen, what about South Detroit? To that, Perry pleads poetic license, and ignorance, despite the fact that a quick glance at a map would have alerted him to the issue. "I ran the phonetics of east, west, and north, but nothing sounded as good or emotionally true to me as South Detroit," he says. "The syntax just sounded right. I fell in love with the line. It's only been in the last few years that I've learned that there is no South Detroit. But it doesn't matter."
Don't miss #ELGL17, where we plan to close out the conference with a happy hour at the Skydeck at the Detroit Opera House complete with local gov trivia and a sing-a-long to "Don't Stop Believin'." Any questions? Email [email protected].