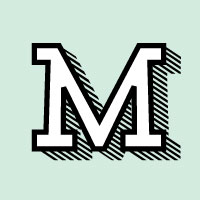 The "M" word is consuming local government conferences throughout the country. Our research team is compiling the multitude of conference sessions dedicated to communicating and working with those pesky "m's". You can add to list by sending info on conference sessions devoted to the "m" word to [email protected].
For the original post about the "m" word, scroll down to the September 28 post.
Millennials Are Taking Over One Bike Lane at a Time – American Public Works Association Conference
Adults between the ages of 25 and 34 form the largest age demographic in Seattle. Since 2005, bike commuting has increased 44% and driving alone has decreased 14%. To meet this trend head-on, Seattle is implementing a plan to become the nation's leader in bicycle transportation. They have something to teach to every community that intends to thrive in the coming decade.
You Can Make Your Organization a Better Place to Work, ICMA Conference
Paid leave, flexible work schedules, cross-training, and other tactics can be incorporated into your organization's benefits program. These benefits are critical to attracting and retaining talented women as well as millennials and men. If the work environment is improved for women, it will improve for all.
Generations in the Work Place – Oregon  — Oregon Government Finance Officers Association Conference
From Traditionalists and Baby Boomers to the Millenials, the differences between generations in the workforce are becoming more evident. As with other diversity issues, there are financial and productivity risks to organizations that do not learn how to recognize potential benefits and conflicts and help their employees understand one another. This session will provide insights on each of the 5 generations currently in the workforce and provide ideas on how to get the most out of employees of any generation while avoiding the conflicts that can lead to low employee morale, reduced productivity and high employee turn over.