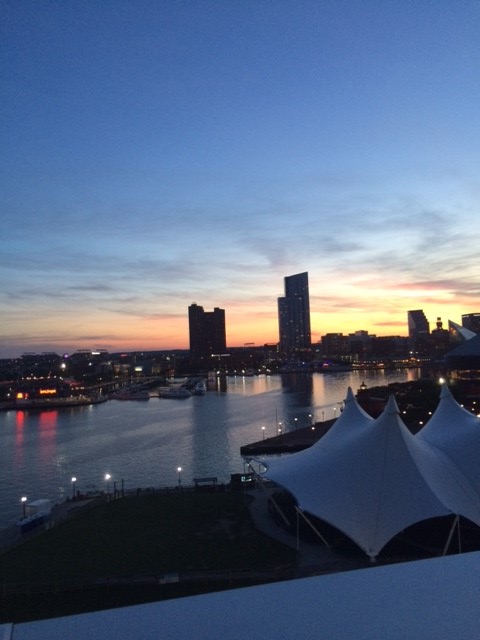 Today's Morning Buzz is by Allie Camp (LinkedIn) Read her other ELGL post here.
---
Over the past few months I've visited three major cities, Salt Lake City, Utah and Baltimore, Maryland. The final city was Pittsburgh, Pennsylvania, the city in which I grew up, went to college, and the city that will always have my heart.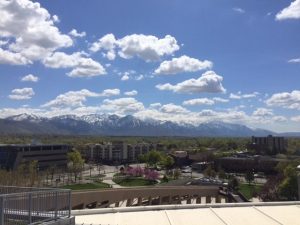 Before leaving for Salt Lake City I touched base with a college friend who lives there, asked coworkers for advice on good food and drink, and mentally prepared myself for a risky pedestrian experience. The only thing I knew about SLC was the blocks were long and the streets were wide due to the origins of the city's development. I spent only a short amount of time in SLC, and yes the blocks were way longer than I anticipated and the streets had me rushing to cross in the designated amount of time. But, SLC has some of the most beautiful public spaces to sit and eat lunch in the sun, and the sheer quantity of affordable, high quality transportation was impressive. When I came home I decided to not talk about the big blocks and wide streets, but rather talk about how amazing the roof of the library is, how fast and free the transit downtown is, and how awesome it is to grab an e-scooter and hop into one of the many protected bike lanes to get from here to there.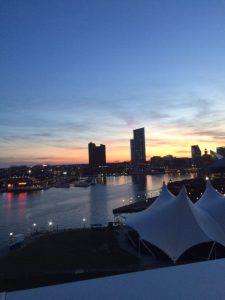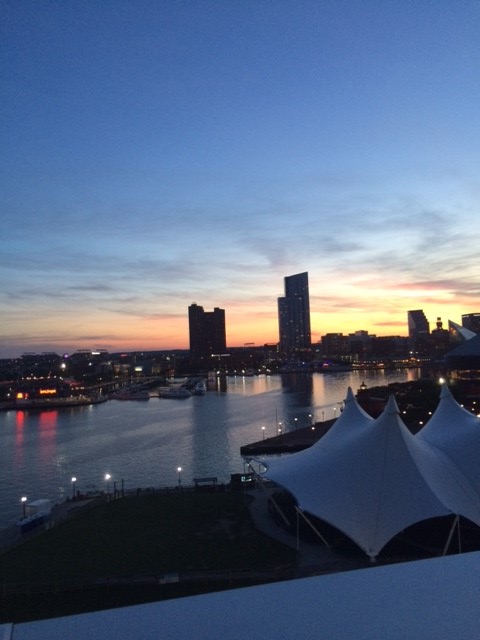 Before leaving for Baltimore I checked to see how far my hotel was from the airport and how close my hotel was to the water- that's it. I mentioned to a few folks that I was heading to Baltimore and they quickly referenced The Wire. My only point of reference for Baltimore was a crime-laced TV show. Upon arriving in Baltimore my Lyft driver confirmed the presence of crime, but raved about the city's food culture (crab cakes, yes, but did you know there was a Little Italy in Baltimore?!), the waterfront paths, the history and preservation of buildings, and the ownership that comes with living in Baltimore. I experienced all of these amazing attributes and more. I left Baltimore wanting to come back, and for me that's a great way to leave a city. I decided that I wouldn't talk about Baltimore's crime, but rather the impressive amount of development on the water, the city's history that is ingrained in its sidewalks, and how everyone I met was an amazing ambassador for Baltimore.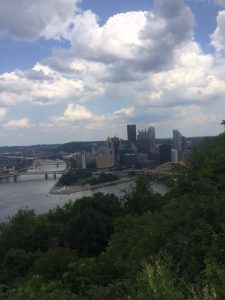 Before leaving for Pittsburgh a coworker asked where I was traveling. I enthusiastically replied (because I cannot separate my independent review of the city from my emotional attachment to it). He smushed up his nose and asked, "So, how is Pittsburgh?" I fought a knee jerk reaction to get defensive and immediately talk about the six Super Bowl championships and five Stanley Cups the city has. But, I did a quick moment of reflection- maybe all he knows is the city's steel demise and rust belt stereotype. He is reacting the exact same way that I did to SLC and Baltimore, and I was pleasantly surprised in both circumstances. We all do a disservice to cities by upholding their past stereotypes. Instead, I mentioned the handful of ways my city is like his city- riverfront development, a booming technology sector, and strong ties to the university. His tone changed, we exchanged a few more pleasantries about my city, and he went back to work hopefully with a slightly adjusted perspective.
The next time you are visiting a new place, be a champion of the good thing you've experienced in these cities. Recognize that there is someone in your position working their butt off to make their city better, and most likely it IS better than the stereotype you know. And finally, if you ever visit Pittsburgh ride the inclines.