This is another installment of an ELGL original content series titled "Taking Triple Aim on Health Care" by Josh Schultz. Josh is a Client Services Associate at Medicare Rights Center, New York
[youtube http://www.youtube.com/watch?v=N7p_52UPOxE]
 Cover Oregon vs. Washington Healthplanfinder
By Josh Schultz Published April 21, 2014 | Updated April 29, 2014
Obamacare enrollment is closed in Washington State but continues in Oregon.
When the Affordable Care Act's first open enrollment period officially ended March 31, the federal government and most states effectively extended the enrollment deadline by at least two more weeks. Oregonians have until April 30 to enroll, and they may be able to access premium tax credits and cost sharing assistance in an Obamacare health plan purchased outside of the state's non-functioning health exchange website. Across the river in Washington State, the insurance commissioner took a hard line when the he faced pressure to follow the rest of the country and extend Washington's Obamacare enrollment period beyond March 31.
Commissioner Mike Kriedler refused to allow any deadline extensions, although exchange officials did decide to let people who were trying to finish their Washington HealthPlanfinder insurance application at midnight on March 31 call in the following morning, and request a limited special enrollment period to finish their application. Washington stood in contrast to most of the United States, where individuals who attempted to apply for coverage during the extended time period (through April 15 for most people) could "attest" to the fact that they had trouble signing up for coverage at some point between October 1 and March 31, and they could qualify for more time. Oregon residents have an unconditional extension to enroll until April 30; they don't need to attest to anything in order to sign up by that deadline.
Washington and Oregon also responded differently to last fall's cancelled health plans.
Last November I explained the contrast between Oregon and Washington state health officials' responses to the Obama Administration's fix to allow some consumers to keep their cancelled health plans. In late 2013, millions of pre-2014 individual market insurance policies were cancelled because those plans did not meet the Affordable Care Act's coverage standards and requirements, because the health plan issuers wanted to move healthier enrollees who had benefited from pre-Obamacare discrimination in favor of young and healthy applicants into the new insurance "risk pools," or because any individual market insurance policy purchased or renewed after March 23, 2010 was, by definition, not grandfathered and was not supposed to be renewed starting in 2014. For the purposes of this article, I will refer to those insurance policies as "non-complaint" plans.
The cancelled plans were a mini-catastrophe that created legislative staying power that could have led to the entire law's repeal. The New York Times compared the Affordable Care Act with a 1988 Medicare law that made sweeping improvements to the health insurance program for the elderly and disabled. That law was met by widespread opposition from seniors, and Congress repealed most of the law less than a year later.
In response to the cancelled plans, the Obama Administration allowed states whose insurance commissioners approved to let non-compliant individual market plans that had been cancelled or were slated for cancellation, be "un-cancelled." Oregon's insurance commissioner accepted the administrative fix and allowed non-compliant plans to renew. Washington insurance commissioner Mike Kriedler, who was an early leader in the Washington exchange implementation process, became the first state insurance commissioner in the country to vocally oppose – and to shut the proverbial door on – the Obama Administration's transitional policy.
Why did Oregon and Washington State respond differently to the cancelled plans and the March 31 deadline to sign up?
The primary reason for the two states' very different responses to these key Affordable Care Act challenges – whether to let non-compliant health plans renew and whether to let exchange enrollment continue past March 31 – is that Washington State has had one of the best functioning Obamacare exchanges in the country. There was no need, policy or political, for Washington State to let non-compliant health plans renew. Washington's Exchange had been successfully signing people up for coverage since open enrollment began October 1, while in most states people whose plans were cancelled had trouble getting online and shopping for a replacement. Washington State residents whose non-complaint health plans were cancelled could log into the website and choose a new and better plan, often with reduced costs through tax credits and cost sharing assistance.
There was, however, an excellent policy argument against letting non-compliant health plans renew. Enrollees in non-compliant plans aren't part of the new Obamacare insurance risk pools. Allowing younger and healthier enrollees to remain in non-compliant plans could — absent the significant financial mitigation these new health plans will receive from each other and the federal government — raise premiums for beneficiaries enrolled in all new Affordable Care Act private health plans purchased in- or outside of the exchanges in states that allow non-complaint plan renewals. As the March 31 Obamacare deadline approached, there also wasn't a good reason, policy or political, for Washington State to allow residents extra time to sign up for Affordable Care Act health plans. Washington's exchange had worked from the very beginning – except for a few instances when Federal Data Services Hub outages forced it off-line.
#HIX number of the day: 13 That's the family size on three #Obamacare applications submitted through @WAplanfinder

— Josh Schultz (@joshschultzdc) January 25, 2014
By the March 31 enrollment deadline, hundreds of thousands of Washington State residents had taken advantage of the excellent sign-up website and enrolled in Obamacare coverage during the six-month long open enrollment period. Just as there was a good policy argument for not allowing cancelled health plans to be renewed, there was an even better policy argument for closing the Obamacare enrollment period at midnight on March 31. By having an annual enrollment period that actually ends, potential beneficiaries are discouraged from waiting until they get sick to apply for coverage. This means that healthier individuals will be more likely to enroll in coverage before they need it, which is critical to the financial well-being of a state's Obamacare health insurance risk pool. By contrast, sicker individuals are likely to enroll in coverage without as much prodding because people with frequent health care needs see a more immediate value in having health insurance.
The Oregon Exchange's issues have been reviewed, reported, plugged, and tweeted about. I looked at the issues, too.
The fact that sicker people are more likely to continue trying to buy health insurance despite the fact that Oregon's website does not work is likely a key reason why only 11% of the Oregon Exchange's enrollees are under 25 years old. People in this younger demographic are presumably healthier than the older enrollees, and key to the health of the insurance risk pool. There are many reasons for Oregon's exchange implementation problems, and there have been many news reports and technical assistance reviews attempting to explain why Oregon's exchange implementation was so very difficult. Here are some of the reports:
As Oregon takes center stage as the only state that does not have a functioning Affordable Care Act sign-up website, a lot of finger pointing has taken place. Newspapers and TV outlets reported on what they thought went wrong. Politicians in the State Capitol and in Washington, D.C., have held investigative hearings and grilled state exchange officials. All three decision-makers the Governor's First Data report determined were primarily responsible for Oregon's implementation problems are either no longer part of the project or are on their way out. One of those three has given the statutorily required notice under the State Tort Claims Act that she intends to sue for wrongful termination.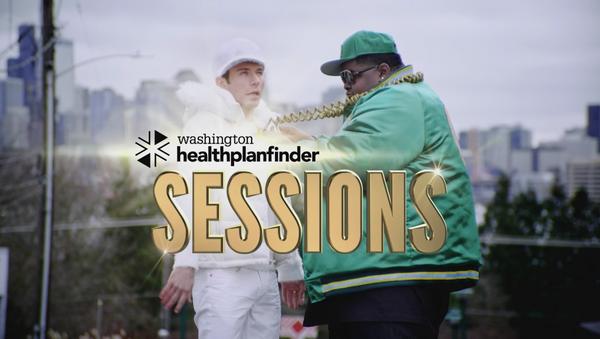 While Oregon may transition to using HealthCare.gov for the 2015 open enrollment period, it should look to Washington's Obamacare success when planning for 2016 and beyond.
Oregon will soon announce that it plans to migrate to the HealthCare.gov federal marketplace, enter into a state-federal partnership exchange that uses HealthCare.gov as its sign-up portal, or adopt another state's exchange website technology. Deloitte's Policy Alternatives Assessment indicates that adopting another state's exchange technology may be too costly and take too long compared to potential solutions involving HealthCare.gov. Regardless of the direction Oregon chooses for its exchange, policy makers and project managers involved in future information technology projects should take note of the implementation process that Washington State used to build and run an exchange that turned out so very well.
What made Washington State's exchange implementation so successful?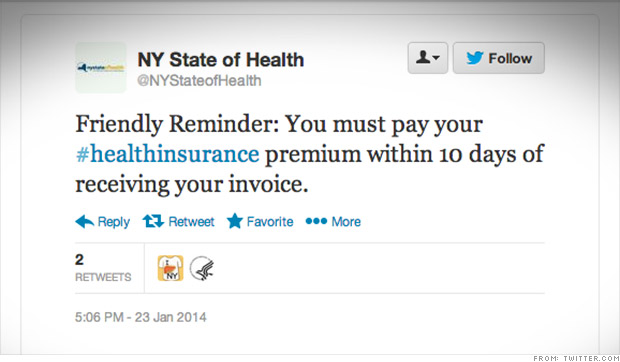 We've heard from Sarah Kliff when she was with the Washington Post and we heard from Jennifer Haberkorn at Politico. These news reports describe Washington's Healthplanfinder marketplace as a "no frills" exchange.  The Washington Exchange Board didn't try to make their website do unnecessary things in time for October 1, 2013. Washington's Exchange Board hired a top vendor to serve as its systems integrator to ensure that all the different technological components worked together when the system went live. Publicly available Washington Exchange Board minutes date back to early 2012 and show the level of effort and forethought Washington State gave to ensuring it launched a strong website that worked — on October 1.
Methodology 
To accurately assess the two exchanges, I reviewed primary source materials including:
Oregon's Quality Assurance (QA) reports from Maximus, including

March 7, 2012

,

June 27, 2012

, and

September 15, 2012

Oregon Exchange

Pre-Implementation Assessment

Oregon

Exchange Board Minutes

for 2011 and 2012
Oregon Exchange

Business Plan

dated February 2012
Oregon Business Plan

Public Comments

Oregon Federal Affordable Care Act Early Innovator

Grant Application

, dated December 22, 2010
Oregon

Level I Exchange Establishment

application, dated June 29, 2011
Washington

Exchange Board Minutes

for 2012
Washington

Pre-Implementation Assessment

Washington Exchange QA reports from Blue Crane, including 

October 18, 2012

and

November 16, 2012

Washington Exchange Board IT Updates, including

March 25, 2012

and

April 9, 2012

Washington Federal Affordable Care Act

Level II Exchange Establishment Narrative

Washington Policy implementation timelines

Washington

Policy Committee

materials
Five areas impacted Washington's success and led to Oregon's difficulties.
The first Washington Exchange Board meeting took place on February 15, 2012 and gives the basic layout for the Washington Exchange's success. Because choices Oregon and Washington made in 2011 and 2012 set the stage for Washington's Exchange to be successful and for Oregon to have significant implementation problems, my review of the respective state Exchange Boards' meeting minutes focused most on the time period beginning in 2011 and ending December 31, 2012. By January 1, 2013, with less than nine months before the Obamacare go-live date of October 1, the organizational culture, program management policies, and day-to-day operations were in place – and the outcome of either state's exchange could have been predicted. Five areas contributed to Washington's success: a clearly defined and realistic project scope, a private company serving as the exchange's systems integrator, deliverable-based contracting, coordination between different state agencies involved, and scope control with a focus on feedback from the quality assurance vendor.
Washington defined its scope in the beginning and stuck to "Version 1.0"
Washington's Exchange Board knew there were many things the an exchange could do, but it also recognized the short time frame for implementation and kept their exchange simple: a place where non-elderly uninsured individuals can apply for health insurance and obtain tax credits and cost sharing assistance to afford that insurance. If a person is found eligible for Medicaid or the Children's Health Insurance Program (CHIP), the exchange sends their information to Washington's Medicaid agency, which enrolls that person in Medicaid or CHIP, and into a Medicaid or CHIP managed health plan. That's what the Washington Healthplanfinder website does, and it does it well.
"The ACA requirements are fairly simple in terms of the overlap between the commercial population and Medicaid, that being the single application. We are taking that to the next level, so that we are not only providing a single application or access to the same portal, but we will actually get to the point at which the applicant is served regardless of where they enter the system and will not be referred somewhere else." – Cover Oregon UX 2014 Interview, September 2012
Oregon tried to build an exchange website that allowed people to shop for and compare health plans, apply for tax credits, and enroll in Medicaid or CHIP. Oregon also wanted its exchange to allow consumers to sign up for food stamps, access the Temporary Assistance for Needy Families (TANF) welfare program, and apply for Employment Related Daycare Services. In its Affordable Care Act Exchange Establishment grant application, Oregon explained that it wanted to create a website functionality that would, "enable the State to create a seamless environment for clients and consumers" to help them apply for state-related benefits and entitlements that weren't related to Obamacare's health insurance programs.
Feds unintentionally encouraged Scope Creep, and Washington State rejected it.
The federal government gave states leeway to use federal Affordable Care Act grant funds to upgrade food stamps and other social services eligibility systems using money Congress intended for states to use to build their health insurance exchanges. A few months later, the federal government clarified that states could only use Obamacare grants to upgrade other social services eligibility and enrollment systems if the non-health care related upgrades didn't prevent the health insurance eligibility and enrollment functions of the exchanges from going live on October 1, 2013. Despite the opportunity to use federal funds for non health insurance-related improvements to social services information technology systems, Washington's Exchange Board stuck firmly to its originally defined "Version 1.0" and did not expand the scope of its Exchange project. Washington State saved everything that wasn't related to applying for and enrolling in Affordable Care Act related health insurance for another project. (Unlike Oregon, Washington State had recently upgraded its Medicaid information system; Oregon was trying to use Obamacare funds to simultaneously upgrade its Medicaid information system and build its State Exchange.)
Washington hired a strong performing IT vendor to serve as its systems integrator.
Washington hired Deloitte to be its systems integrator. A systems integrator is an information technology contractor and project manager entrusted to manage all the other contractors and project managers working on an IT project. Importantly, the systems integrator must also manage the decision makers at the state exchange. In order to ensure all the different parts of the exchange fit together and can communicate once they are connected and the exchange is turned on, the systems integrator must run interference between political and policy decision makers, and the computer programmers building the exchange. If the IT project's scope — the list of things the exchange website will do when it goes live on October 1 — is not clearly defined at beginning of the project or if it is later modified or expanded, project deadlines may not be met and the entire project can be placed at risk.
Having an independent vendor serve as the systems integrator provides a buffer between political or policy requests and what the computer programmers can actually do within the project's time, money and staffing constraints. If there isn't a buffer to protect against what is known as scope creep, the IT project's initial goals could be changed by people who don't understand what is and what is not doable within the implementation time frame. Unnecessary additions to a project's scope may leave the programmers without time to finish the website, complete various types of user testing, fix newly discovered programming errors, and still meet the Obamacare go-live date on October 1.
Oregon was going to hire a systems integrator. In fact, Oregon put out a contracting document asking companies to bid on the job. The cost of paying a systems integrator was part of the Oregon Exchange's early budget. Plans for a systems integrator were submitted to the federal government as part of Oregon's grant narrative when it applied for exchange development funds (Oregon Exchange Establishment Grant Narrative, June 29, 2011, page 25). But in June 2012, a new Chief Information Officer joined Oregon's health and human services agencies that were in charge of building the exchange, and decided that Oregon would act as its own systems integrator. One of the reasons given for Oregon's decision not to hire a systems integrator was that doing so would save the state money. In a contrast to Oregon, the Washington Exchange planned to pay Deloitte as much as $52.8 million to serve as its systems integrator through 2014 (Washington Level II Exchange Narrative). In addition to hiring Deloitte as the exchange's systems integrator, Washington also engaged IBM to serve as its main IT contractor. The money Washington's Exchange paid to both firms was well spent.
Diagram: A Health Insurance Exchange
Washington's Medicaid agency and its Exchange used deliverable-based contracting.
Washington's Exchange Board executed contracts with information technology vendors that required vendors to accomplish defined and measurable goals, or deliverables, if the vendors wanted to be paid for their work. Oregon's Exchange website project began as a part of the state's Medicaid agency (the Oregon Health Authority). Officials leading Oregon's Exchange said they were distressed when they received the exchange website project from the Medicaid agency and found themselves bound by time and materials contracts with Oracle, the Oregon Exchange's main information technology contractor. In time and materials contracts, contractors are paid based on the contractor's cost of labor (they are paid an hourly rate), as well as the cost of the information technology software and materials the contractor uses when working on the project. There may also be a contractor mark-up. Using time and materials contracts meant that Oregon's Medicaid agency and Exchange were paying Oracle with federal Affordable Care Act grant funds under contracts where payment was emphatically not tied to Oracle achieving any specific goals. Washington Exchange Board meeting minutes show that Washington's Exchange and Medicaid agency (the Washington Health Care Authority) were "focused on deliverable based contracting." At the first Washington Exchange Board meeting on February 15, 2012, board members discussed the importance of being able to impose penalties on their systems integrator and other information technology vendors if vendors missed deliverables. In later Washington Exchange Board meetings, the Exchange's CEO said he was satisfied with Deloitte's work on Washington's Exchange. It does not appear that Washington ever had to impose penalties on its systems integrator or main IT vendor, but if it had needed to, Washington's contracts with Deloitte and IBM should have allowed for those penalties to be imposed.
Washington focused on its Quality Assurance (QA) vendor's reports and responded to concerns as they were raised.
More than 18 months before the Affordable Care Act's October 1, 2013 go-live date, the Washington Exchange Board was finalizing its contract with Deloitte to serve as its systems integrator. Minutes from a March 15, 2012 Washington Exchange Board meeting show that, at the point in time where the Deloitte contract was about to be completed, a board member asked why contracting documents for a quality assurance vendor had not also been drawn up. Another board member asked what would happen if Washington signed the contract with Deloitte, and later hired a quality assurance vendor that took issue with the wording of the systems integrator contract — a concern that tracks back to Washington's goal of requiring contractors to meet deliverables in order to be paid for their work.
Quality Assurance — I will refer to it as "QA" — is the ongoing review of an information technology project by an outside contractor other than the systems integrator or the primary software developer. The QA vendor monitors the exchange's progress and provides scheduled updates to the exchange about whether the project is on track for Obamacare enrollment to begin October 1, 2013. If risks that the exchange won't be ready are identified, QA reports would recommend actions the exchange could take to address the risks to the project and increase the likelihood that the exchange will launch a website that works, and that they will launch it on October 1, 2013. Washington's early focus on QA illustrates how strongly the Washington Exchange Board valued the QA process. In fact, the CEO of Washington's Exchange viewed the staff of Washington's QA vendor as the Exchange's "partners, mentors, coaches, and auditors with a sense of the project goals in mind" (Washington Operations Committee meeting, October 7, 2012, page three).
May 10, 2012 Oregon Exchange Board meeting minutes show that, like Washington, Oregon's Exchange Board was also working to establish its QA contract. However, the tone of the Oregon Exchange Board minutes indicates that people present may have been less familiar with the QA process and its importance than their counterparts in Washington State. After Oregon's QA contract was in place, reports from Oregon's QA vendor, Maximus, were reportedly were not shown to people who needed to see them. Oregon Exchange officials have been accused of ignoring red flags Maximus raised in its QA reports. Specifically, the QA reports called on the state to ensure that the Oregon Exchange website's basic functionalities – enrolling people into health insurance, rather than into food stamps or welfare cash assistance, for example – would be ready in time for the beginning of Obamacare open enrollment.
Washington's Exchange Board meetings were different from Oregon's meetings.
During the same May 10, 2012, Oregon Exchange Board meeting, a staff person announced that Oregon would be submitting an request for additional federal funding "to account for items and duties [it] hadn't anticipated originally, such
as QA." In a July 12, 2012 meeting, Oregon's Exchange Board addressed its vendor's first QA report in about one paragraph: "[The CEO] stated  that  the  first  Quality  Assurance  Draft  Report  has  been  received  from  Maximus  and  that  initial  findings  were  not  unexpected.  Among  the  risk  issues  of  most  concern  are  the  scope and  plan  specifications,   timing  and  resources …." In the minutes from a November 8, 2012 Oregon Exchange Board meeting, less than one paragraph is dedicated to the Maximus QA reporting, and no details from the report were shared (or if they were shared, they were not included in the minutes).
Washington Exchange Board minutes from July 18, 2012 show that Washington's Exchange paid attention not only to QA reports, but also to a related process called Independent Verification and Validation. The IV&V process is when yet another outside contractor (other than the QA vendor, systems integrator, or main IT contractor) checks up on the exchange programmers' code to ensure the quality and functionality of code being produced. In the event there had been a problem with the quality of code produced by the Washington Exchange's IT contractor, the code was being monitored and problems would have been caught early and addressed by the Exchange.
The Washington Exchange's QA and IV&V reporting contracts were managed directly by the Exchange's CEO, and the vendors' QA and IV&V findings and concerns were regularly communicated to the entire Exchange Board and to the staff. By contrast, the former CIO of Oregon's health and human services agencies reportedly grew tired of the Oregon QA vendor's red flags – including the red flag Maximus raised when the state chose to serve as its own systems integrator. Eventually, the former CIO withheld Oregon's payments to Maximus for QA reporting. Officials at the Oregon department of administrative services in Salem got involved to ensure Maximus would continue being paid for its QA activities.
Washington's Exchange coordinated its work with the Office of the Insurance Commissioner, Washington's Medicaid related agencies.
The Affordable Care Act directs each state to set up a health insurance exchange. The exchanges are central marketplaces where non-elderly individuals can shop for public or private health insurance and apply help affording it. This assistance comes in one of two forms: through premium tax credits with or without reduced co-pays and deductibles, or through Medicaid.  In most cases, the exchange must connect the state's existing Medicaid eligibility and enrollment system to the exchange, which will determine eligibility for tax credits and reduced cost sharing for individuals who have been found ineligible for Medicaid benefits. Some states have separate Medicaid eligibility systems for elderly and disabled Medicaid beneficiaries who, subject to income and asset limits, were guaranteed Medicaid coverage under federal law prior to Obamacare. States with separate (bifurcated) eligibility systems have created new Medicaid enrollment systems for people only now eligible for Medicaid as a result of the Affordable Care Act.
However a state decides to build their new Medicaid eligibility system under the Affordable Care Act — eligibility that changes in every state, including in states that don't expand Medicaid — the exchange needs to be able to work with the Medicaid agency. The so-called "back end" of Oregon's Exchange website was initially developed by Oregon's Medicaid agency, but was hastily transferred to Oregon's Exchange when the Medicaid agency ran out of Oregon's first round of Affordable Care Act exchange establishment funding months sooner than it had expected. The hand-off was not smooth.
Washington's Exchange began by using staff whose paychecks were initially written by Washington's Medicaid agency. Washington's Exchange Board made early plans to ensure a smooth transition for employees moving from the Medicaid agency to Washington's Exchange once the exchange had been set up. Washington's Exchange Board also ensured that it, and not the Medicaid agency or any other entity, was the single point of authority over the Washington Exchange — even before the Exchange existed as a legal entity (Washington Exchange Board July 18, 2012  minutes, page three). Washington's Exchange also worked closely with the State Insurance Commissioner's office. November 16, 2012 Washington Exchange Board minutes describe collaboration between the insurance commissioner and the Exchange as the two entities worked to ensure enough hospitals and doctors would be available to Medicaid and private health plan beneficiaries in 2014 and 2015.
This collaboration stands in contrast to Oregon, where at an October 12, 2012 Exchange Board meeting, a board member "asked if there [was] a plan to have one project manager to help oversee the [exchange implementation] activities in all areas, particularly those which cross between different agencies." While the CEO of Oregon's Exchange said that the Exchange had "developed a document that shows the different agency roles and responsibilities which will be provided to the Board," he did not specify the document. Oregon's First Data Implementation Assessment identified a number of different points of authority — and a number of different documents — describing many decision makers across several state agencies including Oregon's Exchange.
Washington's Exchange controlled scope by having a single point of authority and an effective change control process.
While Oregon's QA vendor expressed concern about the ambitious scope of the Oregon Exchange website, Washington's Exchange set and followed procedures to keep the list of things the Washington Exchange's website needed to do by October 1, 2013 in check and to prevent the list from expanding. This process is called "change control." Washington's Exchange conducted its change control process in coordination with the systems integrator and using the QA vendor's feedback about what the QA vendor saw as a proposed change's risks to the project's success.
Washington's Exchange Board emphasized that there would be an Exchange Version 1.0 and a Version 2.0. The website released for the enrollment period beginning October 1, 2013 would contain only what was necessary for the project to work. Suggestions that the project's scope be altered had go through the robust change control process. Requests to add or modify the scope of Washington's Exchange website were logged, tracked, and submitted to Deloitte for evaluation and pricing. Deloitte would then send the change request back, and the request to add to or change the project's scope was either approved or denied by a central decision maker at Washington's Exchange. Washington's QA vendor, Blue Crane, periodically warned about risks associated with adding to the Washington Exchange's scope — even when Washington was not causing the project's scope to expand.
Washington's Exchange responded to Federal Data Hub changes and Basic Health Program delays in ways that demonstrated planning and scope control.
In 2013, the federal government announced that it would make mid-year modifications to the way state exchanges would interface with the Federal Data Services Hub, which is a nationwide portal that determines a person's legal residency, income, family size, access to other health coverage, and other information related to applying for Affordable Care Act health plans and Medicaid coverage. Changes to the Data Hub required Washington's Exchange, to make updates to the way it interfaced with the Data Services Hub. Washington's QA vendor, Blue Crane, sounded an alarm about the late Data Hub changes. Blue Crane's July 2013 QA report noted that the Data Hub changes were an addition to the scope that was outside the Washington Exchange's control. However, anticipating the Data Hub changes and allocating extra time and resources to deal with them was very much within the Exchange's control. The Washington Exchange Board and the QA vendor took note of the the Data Hub changes, and Washington controlled other aspects of its website project to ensure that late changes to the Data Hub interface could be accommodated by Washington's programmers.
Washington's Exchange Board was so wary of scope creep that board members expressed concern about integrating the Affordable Care Act's Basic Health Program into the Exchange's architecture. Washington was a national leader (along with New York) in pushing the federal government to issue regulations and guidance enabling states to implement the Basic Health Program, which at state option would serve as a bridge between Medicaid and private health plans for people with incomes just above the new Medicaid income limits. Because Washington's Exchange Board didn't know if the program would be a part of its exchange for 2014, it ultimately stopped working to incorporate a Basic Health Program into the Exchange in mid-2013. This relatively early response is notable because one of Washington's Senators advocated for the Basic Health Program in the Senate Finance Committee when health care reform was being debated, and she then spent the better part of 2012 and 2013 pushing the federal government to enable her state to implement the program.
The Washington Exchange's relentless scope control stands in contrast to the Oregon Exchange's process for controlling scope, according to Oregon's First Data Assessment. First Data describes the many plans at length and, "[a]ccording to one interview, the 'change management processes changed a lot,'" and there were multiple change control plans in place for multiple state agencies working on the project (First Data, page 48).
There are many lessons from Washington's success
When voters go to the polls this November, they will have the exchange websites on their minds. The exchanges were the public's first interaction with Obamacare, and memories of HealthCare.gov's rocky debut won't go away anytime soon. Oregon's voters will be thinking about Oregon's Exchange when they decide whether to re-elect their Democratic governor. While Washington's governor isn't running for re-election, members of the Congressional delegation will be. Representative Susan DelBene is married to Kurt DelBene, the former Microsoft executive and project manager President Obama tapped to manage the revamped HealthCare.gov federal marketplace. In my article about Oregon and Washington's responses to last year's Affordable Care Act health plan cancellations, I noted that Congresswoman DelBene was the only Democrat in Washington's delegation to vote in favor of the Republican-backed Keep Your Health Plan Act legislation.
We will have to wait to see how Democratic governors and members of Congress seeking re-election are able to maneuver the political liabilities that continue to be associated with the Affordable Care Act. Whichever party makes gains during the midterms, and whatever policy changes ensue as a result, lessons from the Obamacare exchange implementation problems adding to some of those political liabilities are noteworthy. The state level successes and failures should be studied, evaluated, and applied to future IT projects. Future project managers should be sure they:
Define a clear, attainable, and agreed upon scope for an IT project and stick to that scope
Be willing to compromise on scope or cost, or both, in the face of tight implementation time frames
Implement a uniform change control process, to prevent risky additions to a project's desired functionality that don't need to be included in a first release
Enter into contracts with IT vendors where payment to the vendor requires the vendor to meet clear deliverables and production deadlines
Define a clear point of authority for the IT project – don't split key components up between multiple state or federal agencies if the agencies can't work together
If multiple state or federal agencies must be involved, ensure that from the beginning, there are written and agreed upon points of authority and that there is central project manager (in this case, an outside systems integrator) overseeing the IT project as it is developed within the different agencies
Listen to and implement recommendations made by the project's quality assurance vendor, even if doing so means launching a pared down final product
It could be decades before there is another information technology project implementation opportunity like the one presented by the Affordable Care Act's health insurance exchanges. There may never be another circumstance where multiple states are each offered hundreds of millions of dollars of federal grants to support their attempts to achieve a common goal — in this case, building a state exchange. States had varying implementation successes and failures while working under the common implementation deadline of October 1, 2013. Lessons from the Washington Healthplanfinder exchange's success carry implications for project management at the local, state, and federal government levels — and are applicable beyond health care and health insurance.
##
Note: only my own views here. Tweet at me with comments, feedback, or ideas for future articles: @joshschultzdc. Or just send me an email: [email protected]
Supplemental Reading
Pew Center for the States: Why Some State-Run Health Insurance Exchanges Worked
Puget Sound Business Journal: A tale of two states: Politico praises Washington's exchange, slams Oregon's mess
Washington health exchange spends $2.6M to attract 'young invincibles'