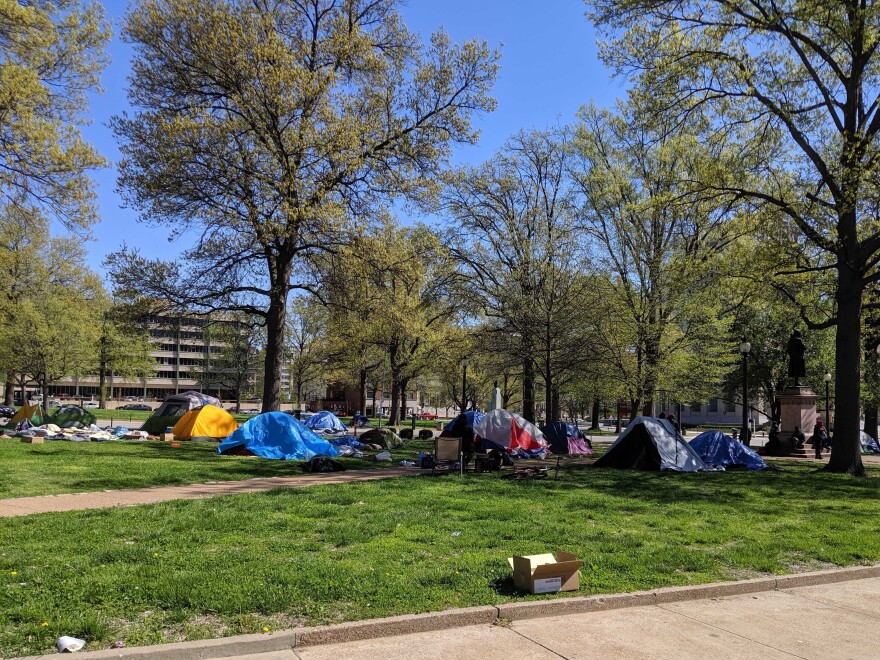 This article was written by Rachel Witt, Executive Director of the South Grand Community Improvement District. Read all the articles in the Lessons & Partnerships in Community & Economic Development series.
---
Becoming unhoused stems from diverse reasons, but one thing is certain: it's a public health crisis for individuals and communities alike. The problems are complex, but no one should remain unhoused, even when they reject aid. Innovative solutions hold the key to tackling this urgent problem on Main Streets. Government at every level—local, state, and federal— can drive transformation through initiatives like libraries, transitional housing, legislation, and public-private partnerships. 
Libraries are becoming evolving community hubs and can now serve as refuge for the unhoused. By dedicating a section with its own entrance, these spaces can offer unhoused individuals access to social workers, laundry facilities, showers, meals, and a place to unwind. Leveraging federal funds, local governments, and public-private partnerships, this transformative approach capitalizes on libraries' potential to address the needs of the unhoused. 
This approach could foster trust among partnering social agencies, facilitating efficient alignment of their services. By establishing trust, optimal social service agency matches can be determined. Ultimately, this solution enhances public health and ensures vibrant communities and businesses, creating an appealing environment for all. 
Hotels or motels that are underutilized or closed offer ideal real estate for local municipalities or social service agencies to establish transitional housing. Community Development Block Grants provide appropriate support for repurposing these vacant structures. Prime sites would be near libraries, transit hubs, or job centers. The round-the clock presence of social workers and security is essential, ensuring community support and the safety of residents. 
Transitional housing, spanning three months to a year, aids employment and savings for independent apartments. Mandatory group therapy and financial counseling foster self sufficiency. Collaborations with nonprofits and HUD initiatives ensure job placement and 
affordable housing access. Local governments must strategize public-private partnerships for comprehensive unhoused assistance. 
State legislation must tackle the challenge of aiding the unhoused without a fixed address or required identification. Solutions are crucial to integrate them into the system effectively. Equitable distribution of funding throughout the state, not just in urban hubs, ensures comprehensive assistance. Statewide presence of social service agencies is vital, transcending urban boundaries. 
Federal legislation is responsible for addressing the delicate balance between individual freedom and public health when unhoused populations affect both their well-being and the community. Enhanced funding is pivotal to address mental health and substance dependency. Hospitals and clinics in high unhoused areas could benefit from increased federal support. Holding pharmaceutical companies accountable for addiction-causing medications is crucial, requiring their involvement in overcoming addiction challenges. The
federal government's active role is essential, fostering public-private partnerships to create and enhance recovery facilities. 
Addressing the challenge of incapacitated individuals presents a critical dilemma. What do we do about those who appear unable to make decisions for themselves? Amidst a growing mental health crisis and escalating substance dependencies post-pandemic, when is the right juncture to secure care for severe cases? Balancing the provision of treatment for profound mental health conditions stands as a paramount issue confronting our communities. 
The surge of drug houses in our neighborhoods is alarming. Our 911 responses, involving EMTs, Fire Department, and hospitals, are incurring exorbitant costs. Tragically, our support for the unhoused is faltering. The CDC's provisional data from 2021 is stark: approximately 107,622 drug overdose deaths were recorded in the United States, signifying a disturbing 15% escalation from the 2020 count of 93,655. Although this increase is less than the previous year's 30% surge, the imperative to combat this crisis remains urgent. 
With over 17 years of overseeing a special taxing district, my career has exposed me to a myriad of experiences, particularly my interactions with the unhoused. Those entrenched in homelessness often become intimately familiar with the streets, especially after prolonged periods without shelter. I've witnessed instances where individuals are provided medication and housing, yet tragically return to the streets – a realm where they feel most at ease and acquainted. This unsettling cycle often leads them to abandon their medication, resulting in heartbreaking outcomes. Personal acquaintances who have fallen victim to this plight underline the critical need for alternative solutions to aid the mentally ill among the unhoused population. 
What constitutes appropriate treatment and suitable placement? Our tax dollars demand optimal allocation, with mental health rightfully assuming a central role in national priorities. Failing this, our communities – urban, suburban, and rural alike – will grapple with escalating public health concerns. Regardless of the factors contributing to an individual's homelessness, it remains a collective community concern. It's a challenge we must confront together, for our capacity to improve is limitless.
---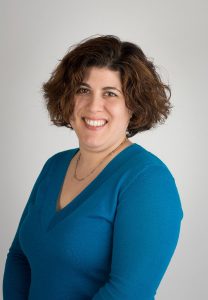 Rachel Witt is the Executive Director of the South Grand Community Improvement District. Graduate from Southern Illinois University Edwardsville with a Bachelor of Science Degree in Geography, minor in Sociology and certification in Nonprofit Management. Master's in public administration from Widener University emphasis in local government and economic development. Connect with Rachel on Linkedin or Email.