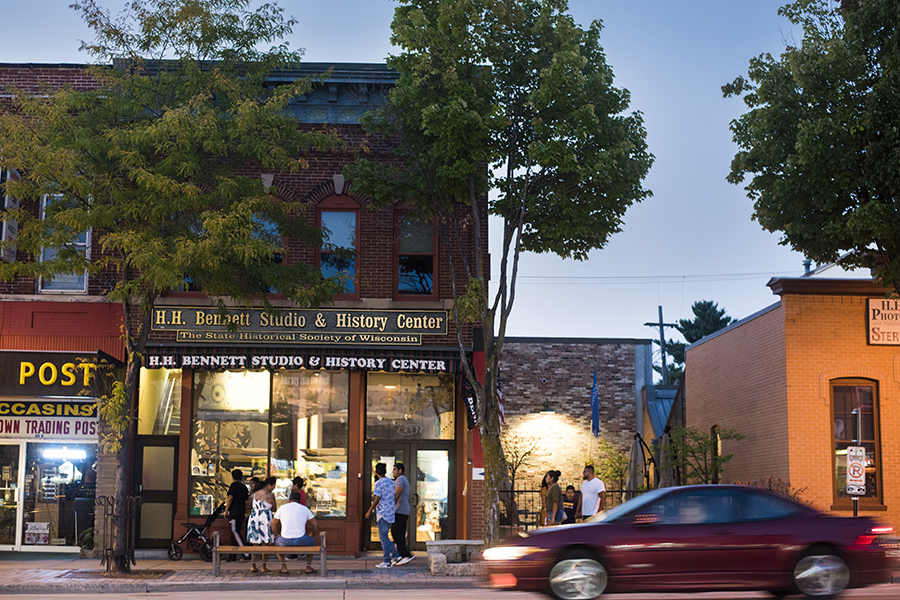 This cohort program is offered by our friends at UniverCity Alliance – a cross-campus initiative at the University of Wisconsin-Madison that connects local governments across the state with university resources to solve problems. 
---
UniverCity Year is seeking new local government partners to work toward practical solutions to locally-identified challenges during the 2022-2025 academic years. The deadline to apply is Monday, Aug. 1, 2022 by noon CDT.
This three-year partnership connects a Wisconsin city, county, municipality, school district, other special purpose local government, or coalition of groups that includes local government with University of Wisconsin-Madison resources to advance community priorities. The straightforward process starts with the community partner identifying a set of issues or questions, such as health-related challenges or sustainability projects.
Then, UniverCity Year (UCY) matches those priorities with UW-Madison faculty who incorporate community projects into their curriculum. Students develop recommendations and tangible outcomes for communities. Finally, the local government partner receives research, reports, designs, and proposals, as well as implementation assistance.
"This partnership with UniverCity Year has at least made me feel as the village administrator that we have moved the needle on some of the most important work that we need to do that often gets buried under the day-to-day grind," Village of Waunakee Administrator Todd Schmidt said.
Former Green County Development Corporation Executive Director Cara Carper said partnering with UniverCity Year provided the county's local communities with momentum to move "stuck" projects forward.
"These are real things we really needed to work on that we don't have the staff power to do," Carper said.
Even several years after a UCY partnership is completed, communities are experiencing positive benefits. Four years after the City of Monona completed the UCY program, city staff continue to document the effects.
"Through UniverCity Year, your community will get big ideas that can be helpful to rethink projects," City of Monona Parks and Recreation Director Jake Anderson said. With UniverCity Year, you think bigger about projects: what direction do you want to go in the future? What things are we missing? What are other people doing to address similar issues? It's been very helpful to spark discussions we wouldn't have had otherwise. The benefits keep paying off, even three or four years out."
In this year's Request for Partnerships, there have been several additions. First, this is a call for partnerships–not just the traditional Request for Proposals–because the local governments really operate as partners of UW-Madison.
"This is not just transactional," UniverCity Alliance Managing Director Gavin Luter said. "These local governments are investing in relationships with UW-Madison, and we want them to feel like they are part of the UW-Madison community."
UCY also encourages involvement from broader community stakeholders in helping define projects because, according to Luter, "projects that have more community-level buy-in are more likely to succeed."
Finally, UCY seeks to elevate equity, diversity, and inclusion as part of a sustainable future in its evaluation criteria.
"Over the last several years, communities have openly been grappling with these issues and have looked to UCY for strategies," Luter said. "We want to lift up that work and be explicit about seeking out those kinds of projects."
From 2015 through 2021, UCY has worked on nearly 300 projects in 14 partnerships across the state, including Monona and Wisconsin Rapids, the villages of Egg Harbor, Marshall, and Waunakee as well as Adams, Brown, Dane, Green, La Crosse, Milwaukee, Pepin, Marathon County, and Racine counties. Together, UCY, students, faculty, and communities are finding feasible solutions that spark momentum toward a more sustainable, livable, and resilient future.
In 2022, UCY is working with six communities: Outagamie, Columbia and Polk counties, the City of Stoughton, the Town of Germantown, and a unique collaboration that includes the City of Sun Prairie, towns of Deerfield and Cottage Grove and the Friends of Koshkonong Creek.
"We want to continue to grow the list of communities who work with us and the types of projects that are submitted," Luter said.
He encouraged communities to reach out and learn more about what it's like to be a UCY partner. If you have any questions about your proposal, please contact Gavin Luter ([email protected]; 608-261-1141). More information about the UCY program and examples of projects can be found online www.univercity.wisc.edu/ucy.
UniverCity Year is made possible through the generous support of American Family Insurance, UW-Madison's Baldwin Wisconsin Idea Endowment, COWS, Nelson Institute for Environmental Studies and alumni John Holton and Patrick Thiele.