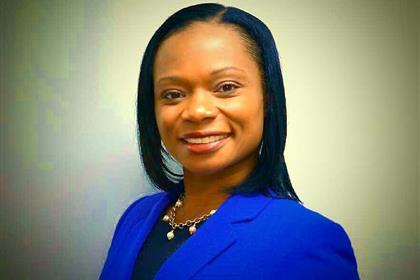 #ELGLInspire is coming to the University of Georgia on November 18th! Learn more about our event speakers in these brief profiles, and connect with them before and after the event! To find information about all of the speakers, visit the #ELGLInspire homepage.
---
Deborah B. Lonon
Assistant County Manager, Unified Government of Athens-Clarke County
---
What was the very first paying job you held (that you paid taxes on)?
Cashier at Winn-Dixie in Atlanta, GA
What was your: undergraduate institution? Graduate institution? What was/were your degree(s) in?
University of Georgia, BBA in Finance
University of Georgia School of Law, Juris Doctor
What class(es) (if any) are applicable to your job today? 

 
Government/civic courses; Accounting and Finance courses; my entire law school experience.
What book are you currently reading? Would you recommend it?
Evicted: Poverty and Profit in the American City by Matthew Desmond
What's the fastest way to NOT get a job or internship with you? (e.g. what should potential applicants avoid doing if they were to ever interview with you for a position).
Poorly written cover letter/lack of preparation – you must know SOMETHING about the position for which you are applying and the organization.
Why should an undergraduate student consider a career working in local government?
It is a great way to gain professional experience while positively impacting your community.
Do you have a work or life motto? What is it? 
Make it count!