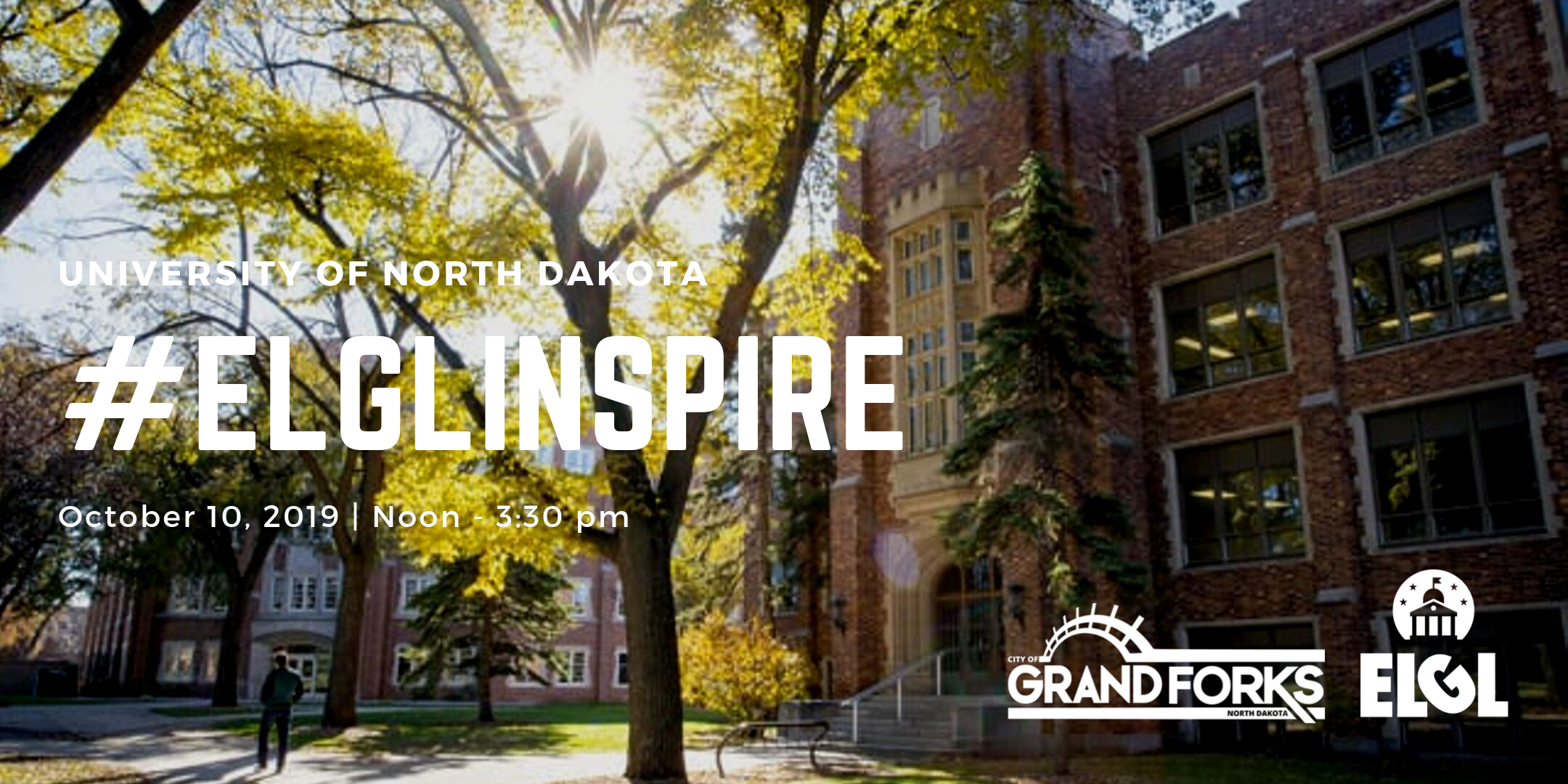 #ELGLInspire is coming to University of North Dakota on October 10th! Learn more about our event speakers in these brief profiles, and connect with them before and after the event! To find information about all of the speakers, visit the #ELGLInspire homepage.
---
Tom Ford

Director of Administration, County of Grand Forks
---
What was the very first paying job you held (that you paid taxes on)? 
Worked in the produce department at Leever's County Market, Devils Lake, ND
What was your: undergraduate institution? Graduate institution? What was/were your degree(s) in? 
Minnesota State University Moorhead (It will always be Moorhead State to me) – Psychology; University of North Dakota – Master Public Administration
What class(es) (if any) are applicable to your job today? 
o   Human Motivation and Emotion
o   Fundamentals of Public Speaking
o   Multicultural Psychology
o   Human Perception
o   College Composition
o   Foundations of Public Administration
o   Public Policy
o   Public Budgeting and Financial Administration
o   Program Evaluation
o   Administrative Ethics in the Public Sector
o   Problems in State and Local Government
What book are you currently reading? Would you recommend it? 
Lincoln's Melancholy. Would recommend.
What's the best networking advice for job seekers you've heard or shared?
o   If you're the smartest person in the room, you're in the wrong room
o   Actions speak louder than words.
o   Listen more, Speak less.
o   Be genuine
What's the fastest way to NOT get a job or internship with you? (e.g. what should potential applicants avoid doing if they were to ever interview with you for a position).
o   Be late
o   No eye contact
o   Limp hand-shake
o   Inappropriate language
o   Unprepared
o   Typos, typos, typos
Why should an undergraduate student consider a career working in local government?
Local government is a great career path for those looking to have a large impact on their community; be a part of something bigger than you; help shape the direction of a community for years to come.
Do you have a work or life motto? What is it?
o   If you're the smartest person in the room, you're in the wrong room
o   "There are no traffic jams along the extra mile" Roger Staubach
o   You should never regret anything in life if it's good, it's wonderful. If it's bad, it's experience.
o   Anyone can achieve their fullest potential. Who we are might be predetermined, but the path we follow is always of our choosing. We should never allow our fears or the expectations of others to set the frontiers of our destiny. Your destiny can't be changed, but it can be challenged. Every man is born as many men, but dies as a single one.