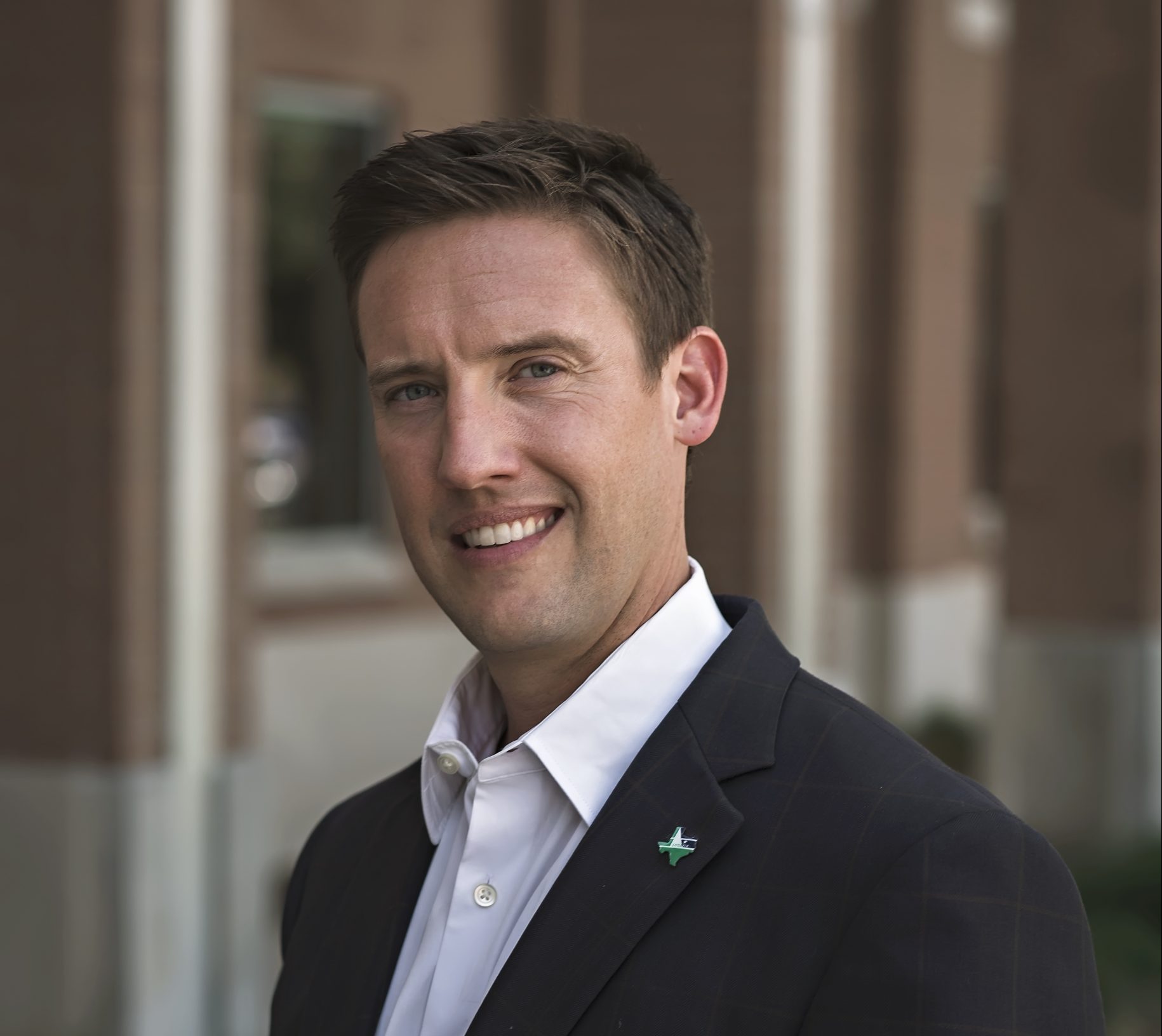 #ELGLInspire is coming to University of Texas Arlington on February 19th! Learn more about our event speakers in these brief profiles, and connect with them before and after the event! To find information about all of the speakers, visit the #ELGLInspire homepage.
---
Matt Mueller
Town Manager for the Town of Little Elm
---
What was the very first paying job you held (that you paid taxes on)?
My first job was working at a shaved ice stand, but my first job in local government was managing the pool in my hometown. 
What was your: undergraduate institution? Graduate institution? What was/were your degree(s) in?
I received my BA in Political Science from the University of Central Oklahoma and my MPA from the University of Oklahoma.
What class(es) (if any) are applicable to your job today?
There is definitely a difference between the academic study of local government and the day to day administration of local government.  While not every course I took in college is relevant to what I do each day, all of them helped create a framework for how I think and allowed me to have a big picture view of my profession.  I would say the courses that are most applicable to what I do every day are ethics, budgeting, and human resources management. 
What book are you currently reading? Would you recommend it?
I just finished Radical Candor by Kim Scott.  I would highly recommend the book. 
What's the best networking advice for job seekers you've heard or shared? 
Be willing to take chances.  Don't just sit back in your comfort zone and expect to accomplish great things.  Take risks, get uncomfortable, and go after what you want.
What's the fastest way to NOT get a job or internship with you? (e.g. what should potential applicants avoid doing if they were to ever interview with you for a position).
I am interested in people who want to make a difference in the profession and have a commitment to putting the needs of others before themselves.  I am turned off by people who have a sense of entitlement and focus on what's in it for them. 
Why should an undergraduate student consider a career working in local government?
Because working in local government is easily the coolest job in the world!  Local government is diverse in its function and it gives the opportunity to see the impact that you can make on a community.  You have the opportunity to provide the core services that people need to live safe and happy lives and leave the community better at the end of each day. 
Do you have a work or life motto? What is it?
I have two.  The first is the quote "Do Right and Risk the Consequences" by Sam Houston and the second is "Work Hard, Play Hard" by Theodore Roosevelt.