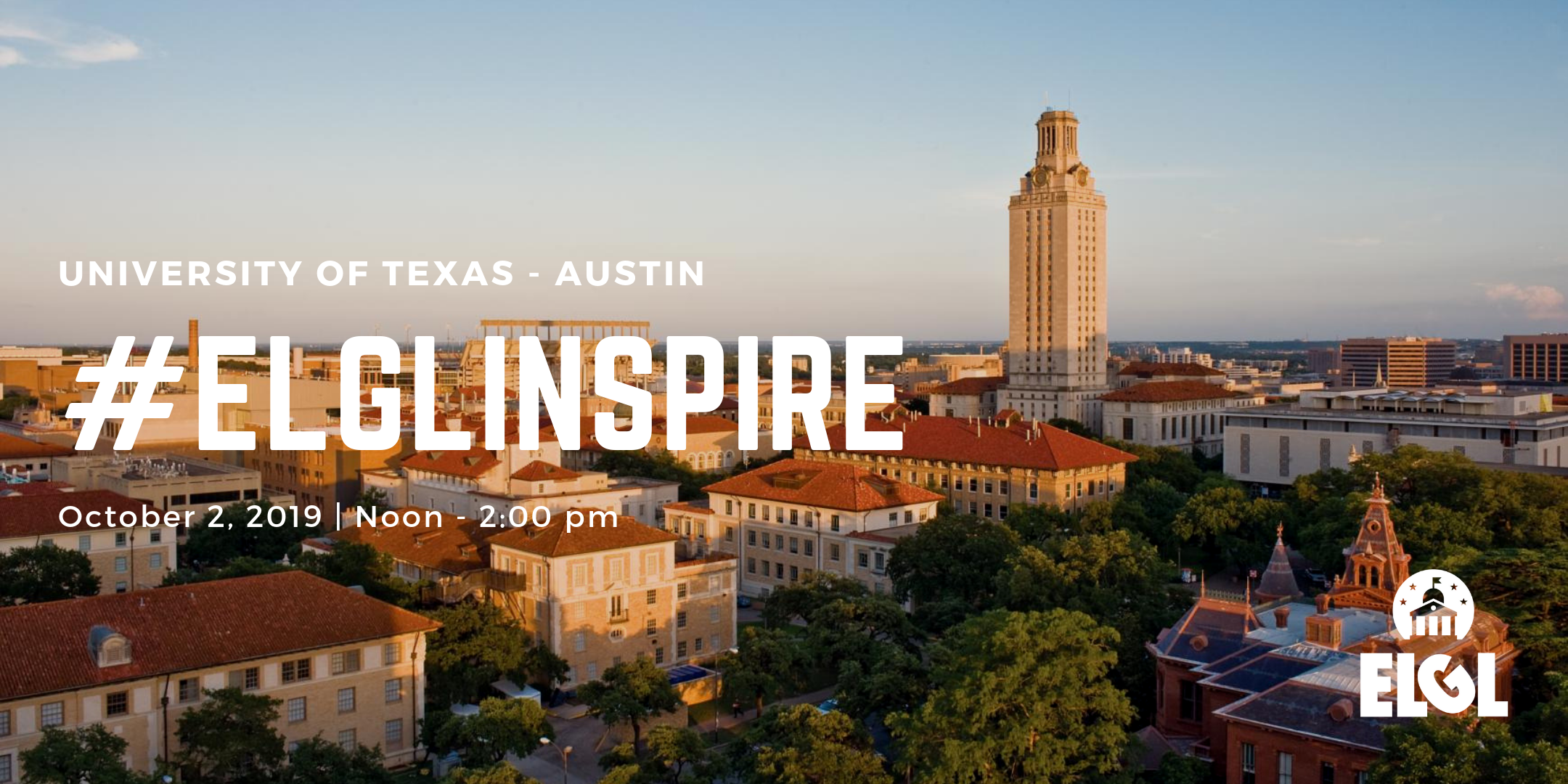 #ELGLInspire is coming to UT Austin on October 2, 2019!  Learn more about our event speakers in these brief profiles, and connect with them before and after the event!
---
Jackson Daly

Assistant to the City Manager, City of Georgetown
---
What was the very first paying job you held (that you paid taxes on)? 
Bass Pro Shops in Grapevine, TX
What was your: undergraduate institution? Graduate institution? What was/were your degree(s) in? 
Government at UT-Austin, MPA at University of North Texas
What class(es) (if any) are applicable to your job today? 
Statistics, finance and budget, creative writing
What book are you currently reading? Would you recommend it? 
There, There by Tommy Orange. Yes.
What's the best networking advice for job seekers you've heard or shared? 
In college, be involved in three things: a social organization, a service organization, and a professional organization.
What's the fastest way to NOT get a job or internship with you? (e.g. what should potential applicants avoid doing if they were to ever interview with you for a position). 
Relying solely on education versus leveraging your network.
Why should an undergraduate student consider a career working in local government?
More tangible way to affect meaningful, systematic change in government (as opposed to state or federal).
Do you have a work or life motto? What is it? 
Try to be a little better than yesterday. And be nice to people.