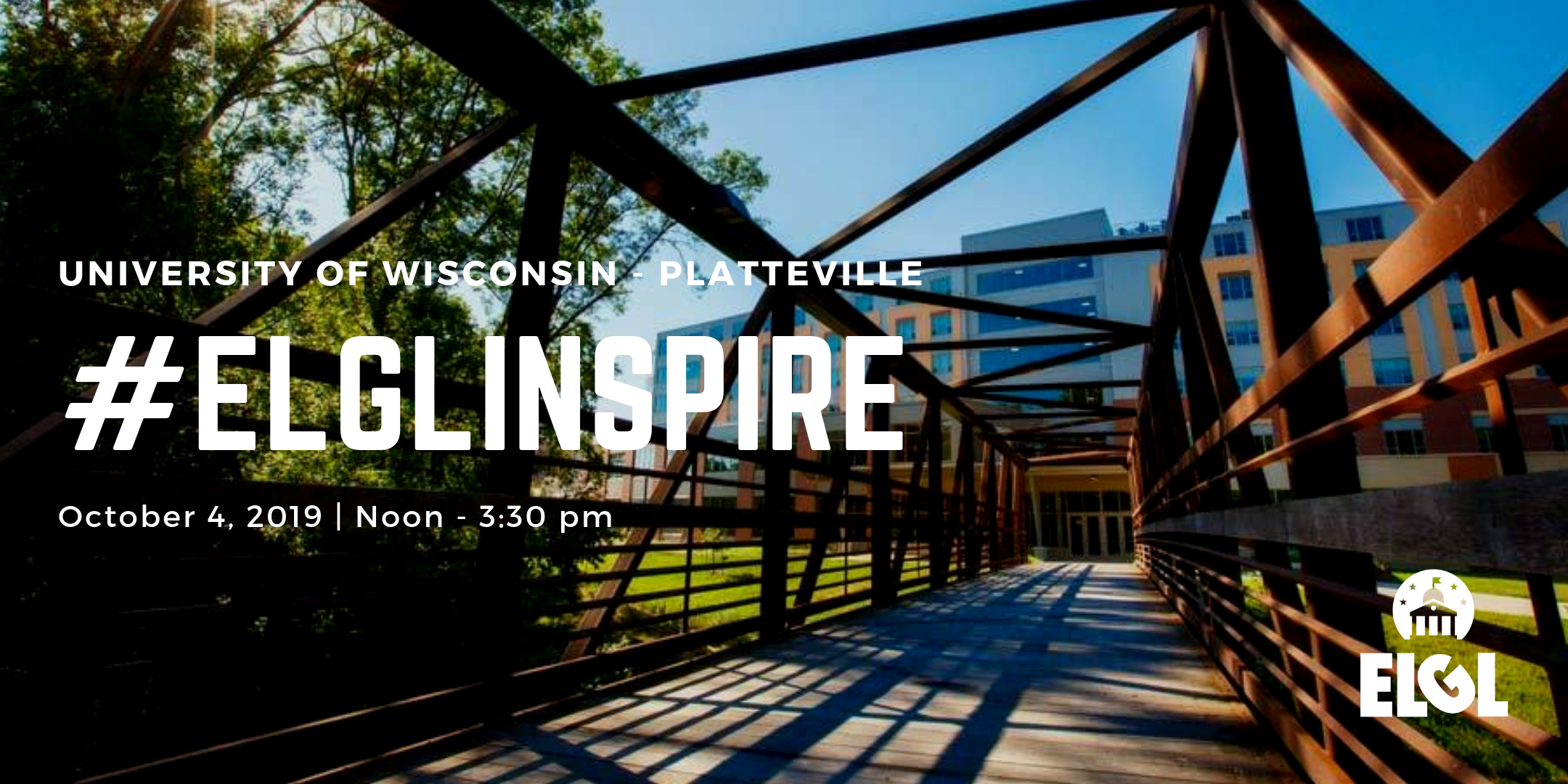 #ELGLInspire is coming to UW Platteville on October 4th! Learn more about our event speakers in these brief profiles, and connect with them before and after the event!
---
Aja Taylor

Deputy Clerk/Treasurer, City of Lancaster
---
What was the very first paying job you held (that you paid taxes on)? 
Clerk/Receptionist
What was your: undergraduate institution? Graduate institution? What was/were your degree(s) in? 
Bachelor's Degree, Business Administration with emphasis in Sales & Marketing from UW-P
What class(es) (if any) are applicable to your job today?
Excel, Technical Writing, and Advertising
What book are you currently reading? Would you recommend it?
My last book club book was, You are a Badass: How to Stop Doubting Your Greatness and Start Living an Awesome Life by Jen Sincero. I would recommend it!
What's the best networking advice for job seekers you've heard or shared?
I started out volunteering in the business office while in college and from there was offered an LTE position, then a full-time position. There are opportunity paths in companies you might not realize unless you ask.
What's the fastest way to NOT get a job or internship with you? (e.g. what should potential applicants avoid doing if they were to ever interview with you for a position).
If you seem uninterested in the job. If you have an "I'm here to help" attitude, it will be greatly appreciated!
Why should an undergraduate student consider a career working in local government?
You are the future of government! You have a lot to offer the local government sector. There are always ways to improve efficiency and utilize technology to advance processes in the office. I also love to give back to my hometown, it is very rewarding to make a lasting impression by doing something positive for your community.
Do you have a work or life motto? What is it? 
Make friends in your profession, attend conferences to network and learn. You will be able to utilize resources instead of re-inventing the wheel. Municipalities often face the same struggles and opportunities if you take the time to learn from others.