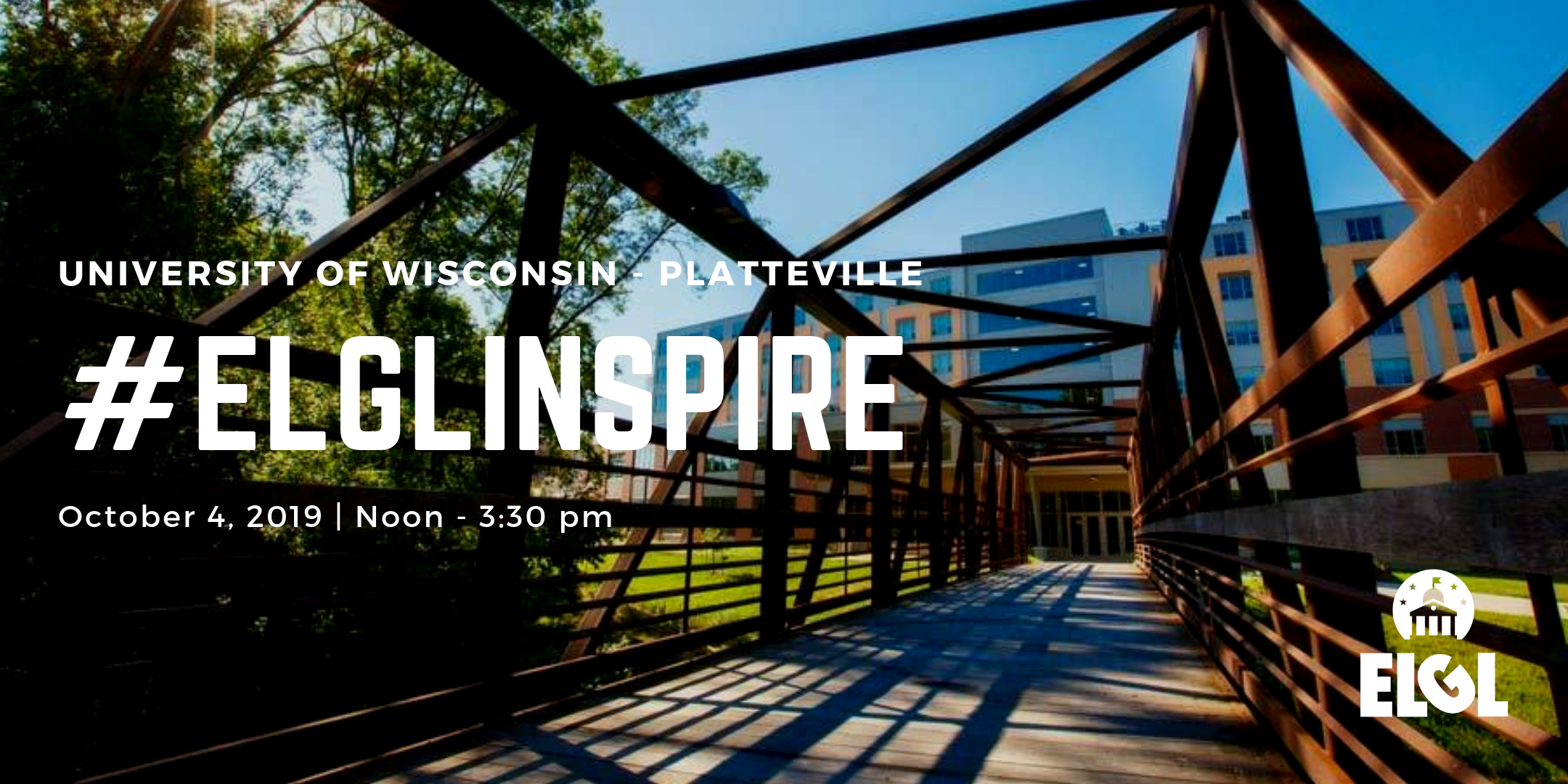 #ELGLInspire is coming to UW Platteville on October 4th! Learn more about our event speakers in these brief profiles, and connect with them before and after the event! To find information about all of the speakers, visit the #ELGLInspire homepage.
---
Tony Ruesga

Sergeant, Darlington Police Department
---
What was the very first paying job you held (that you paid taxes on)? 
The first job I had was working at 15 year's old for the Centro Cultural Hispano in Minneapolis, MN.
What was your: undergraduate institution? Graduate institution? What was/were your degree(s) in? 
I received a associate degree in Police Science at Chippewa valley Technical College and a Bachelor's Degree in Criminal Justice from Kaplan University.
What book are you currently reading? Would you recommend it? 
I am currently reading two books.  The Purpose Driven Life and Wake Up and Be a Spiritual Warrior.  Both I would recommend.  Both books have provided me perspective about my purpose in life.
What's the best networking advice for job seekers you've heard or shared?
Resist the urge to arrive late – shows you are interested and care.
Ask questions – get involved right away
Ditch the sales pitch – remember networking is about relationship building
Share your passion – talk about what drives you and seek what drives others
Smile – by this simple act you will put yourself at ease, but also put others at ease
Don't hijack the conversation – be a good listener
Don't forget the follow up – get in touch with the person within 48 hours of the event to show you care
What's the fastest way to NOT get a job or internship with you? (e.g. what should potential applicants avoid doing if they were to ever interview with you for a position).
The easiest way not to get a job in law enforcement is dishonesty and what you post on social media.
Why should an undergraduate student consider a career working in local government?
Working for the community is one of the most satisfying jobs you can have.  Specifically in law enforcement to assist people in their time of need gives you a sense of worth far exceeding anything you would expect.
Do you have a work or life motto? What is it? 
This is my motto, which I wrote:
" Life is like a roller coaster.  The days start up slow as you wake, but soon there are ups and downs and all arounds.  Like a roller coaster ride, life is too short.  Enjoy the ride and raise your arms up high.  Be not afraid for God is riding shotgun."