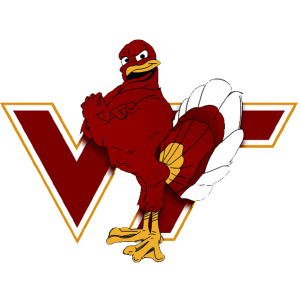 The Virginia Tech Roanoke Center and the City of Roanoke will host a conference titled "Implementing Lean: Operational Excellence for Local Government" on March 3 and 4 at the Hotel Roanoke and Conference Center.
The Virginia Tech Roanoke Center has conducted Lean training for over two hundred City employees since 2013. Representatives from all departments are involved which helps to embed the process improvement culture throughout the municipality.
"This unique partnership between a senior land grant institution and a local government entity has produced positive results in eliminating waste, streamlining processes, and empowering employees to do their best work," remarks Kay Dunkley, Director of the Roanoke Center. City employees who have completed their Green Belt certification will share information about their projects at the March conference.
Eileen Van Aken, Professor from Industrial and Systems Engineering, will serve as one of the keynote speakers. Van Aken's students have worked closely with Chris Morrill and the City's Department of Social Services helping to streamline processes.
"I recommend that any organization interested in improving services to its customers and addressing difficult budget challenges attend this conference," states Chris Morrill, City Manager. "Lean experts from around the country will talk about the importance of creating a culture of continuous process improvement."
Speakers at the event represent government, healthcare, manufacturing, academic institutions, and small businesses, including, Teresa Hay McMaHon, Executive Director of the Iowa Lean Consortium; Jim Chrisinger, Continuous Improvement Director for King County, Washington; Andrew Kleine, Budget Director for the City of Baltimore; Erin Edwards, Continuous Improvement Manager at Four Seasons Produce; Leslie Gilbert, Continuous Improvement Coordinator for Howard County Schools; and Jeff Fuchs, Executive Director of the Maryland World Class Consortia.
Local talent includes Mike Parish, Vice President for Quality and Patient Safety for Carilion Clinic, and Roanoke's Police Chief, Chris Perkins, and Mike Leigh, CEO of OpX Solutions.
The Virginia Tech Roanoke Center offers an array of educational degrees and provide professional development opportunities to meet the specialized needs of those who live and work in the Roanoke region. Located on the seventh floor of the Roanoke Higher Education Center, the Virginia Tech Roanoke Center provide a gateway to the opportunities provided by one of Virginia's most prominent institutions of higher education.
As a six-time All-America City, Roanoke is a vital hub for education, industry, and transportation in Southwest Virginia. With a population nearing 100,000, its diversity is rich with more than 100 different cultures residing in the City of Roanoke. The community is nestled in the heart of the Blue Ridge Mountains, and located midway between New York City and Atlanta within a 500-mile radius of over two-thirds of the nation's population.
To learn more:
  Erin Burcham
Marketing and Program Coordinator Virginia Tech Roanoke Center