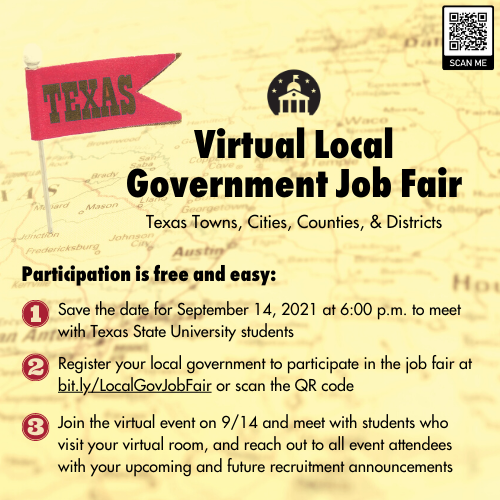 ELGL is piloting the concept of a virtual local government job fair in conjunction with the virtual #ELGLInspire event on September 14, 2021 for Texas State University students. If your Texas local government agency is interested in participating, please follow these three easy steps:
Save the date for September 14, 2021 at 6:00 p.m. Your local government should have one or more people ready to meet with students and share information about your agency.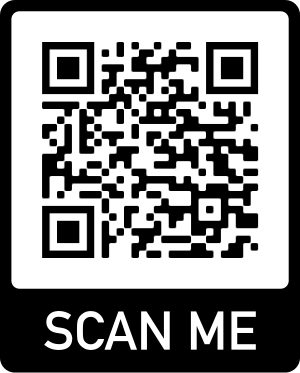 Register for this event using this link or the QR code. This will save your spot and create a virtual room/booth for your agency during the job fair.
On September 14, 2021, follow the instructions that you will receive via email to join your virtual room/booth and meet with students who stop by. Local governments will also receive a copy of the student attendee list that can be used for direct outreach for current and future recruitments.
---
Frequently Asked Questions:
What should I prepare for this event?
Please plan on sending a great representative for your local government who can talk to students about current and upcoming recruitments, why working for your agency is a great career choice, and information about your agency as a future employer. Plan on turning on your computer camera so you can visit with students virtually.
How many students will attend?
Between 80-100 students attend #ELGLInspire events, although the specific number of visitors to your virtual room/booth will be dependent on their schedules.
What types of jobs are students looking for?
#ELGLInspire events attract a wide variety of students who are interested in local government jobs across your organization. Be prepared to showcase the full list of recruitments that you have available to address the varied interests of participating students.
Is there a cost associated with this job fair?
This job fair is free to Texas local governments.