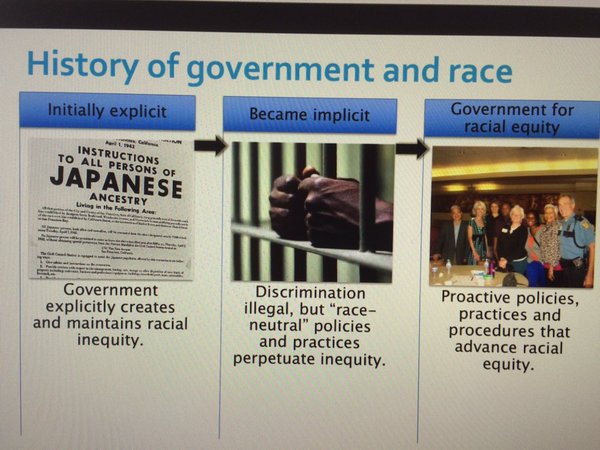 This webinar focused on policies, practices and real stories from two jurisdictions focused on workforce equity, St. Paul Minnesota, Seattle and Portland, Oregon.
Hat tip to Sarah Hazel, City of Charlotte, for coordinating the webinar.
Meet the Participants
Julie Nelson is the Director of the Government Alliance on Race and Equity and a Senior Fellow with the Haas Institute for and Fair and Inclusive Society (HIFIS) at the University of California, Berkeley.
Anna Kanwit, HR Director, City of Portland has been the Director of the Bureau of Human Resources for the City of Portland since May 2012 and was the Assistant Director of the Bureau for 11½ years.
Angela Nalezny is the Human Resources Director for the City of Saint Paul, a position she has held since 2 work experience includes positions as an Assistant City Manager, Human Resources Manager, Labor Negotiator and HR Specialist.