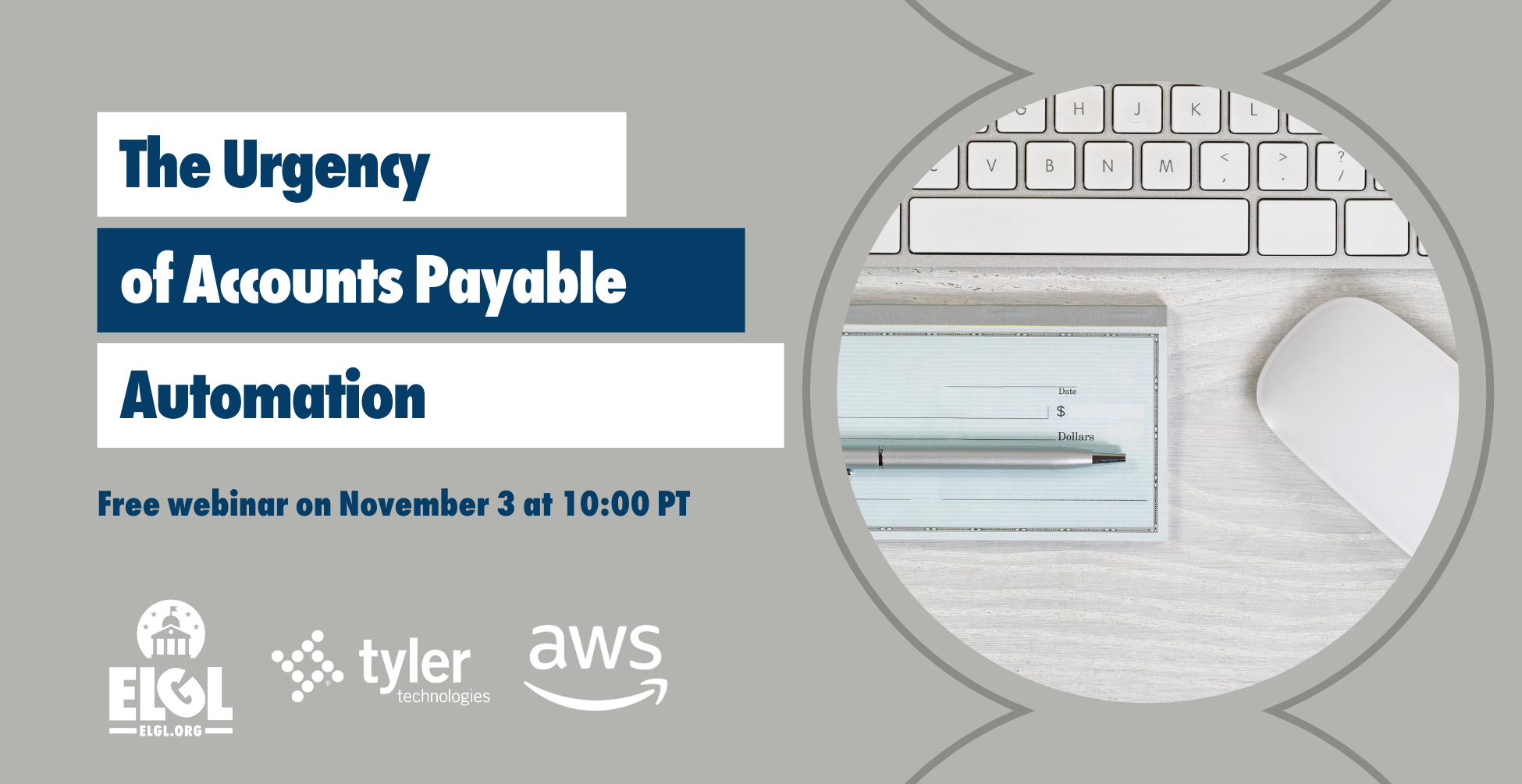 This webinar originally aired on November 3rd, 2021.
---
When it comes to digital transformation, government leaders are looking inward to improve existing processes and reduce the risk of fraudulent activity by removing the requirement of storing vendor banking information. To operate with limited budgets and improve efficiencies, the public sector can improve internal operations, particularly in the area of accounts payable.
From invoices and orders to payments and reconciliation, automated AP processes yield significant benefits – for both the finance team and the departments that work with the finance department. Learn from local leaders who have succeeded in digitizing vendor payments, integrating financial workflows, and find out what they've done with time saved from eliminating manual processes.
Speakers:
Kathy Lopez, Purchasing Agent, Town of Leland, NC
Jim Smith, Chief Financial Officer, Daniel Boone Regional Library, MO
Eric Brown, Lead Payments Consultant, Tyler Technologies